Winter in Piemonte is filled with delicious decadence as regional chefs celebrate pairings of white truffles from Alba with the region's famous Barolo and Barbaresco wines. If you can't make it to Italy this season, sip one of these instead with your favorite white truffle risotto, soup, or mac and cheese. Or, if you get your hands on a pricey Tuber beauty, simply shave it on a buttered and salted baguette for a bite of perfection, and of course, pair with one of these reds. (Some selections were sent for editorial consideration.)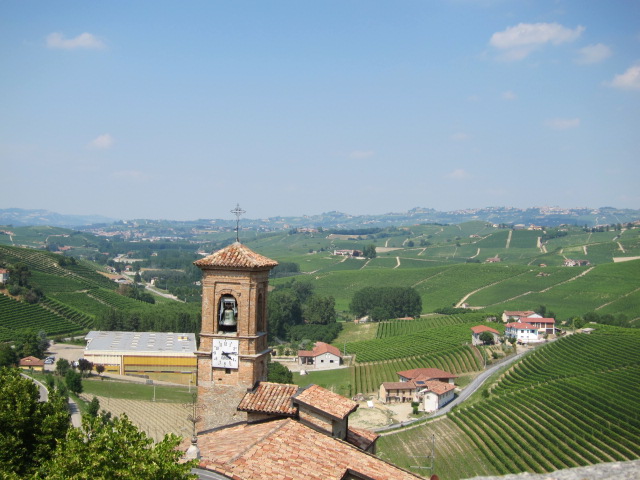 The King of Italian wine, Barolo, made from 100 percent Nebbiolo delivers earthy, forest floor elegance in every glass. In 1858 Italy's first king, Vittorio Emanuele II, founded Fontanafredda. Initially, 133 acres, now over 300, the estate is nestled in the lush, rolling hills of Langhe with the goal to showcase the quality of wines from Piemonte, particularly Barolo. Fontanafredda Barolo captures both traditional and modern wine-making styles with a focus on sustainability in their production, including now using wild yeasts, occurring naturally in the vineyard and winery, for fermentation. Ripe red fruit, red rose, and leather are layered with wet moss, tar, and earth notes. ($30, available here. )
Consistently, a favorite go-to is Vietti Castiglione Barolo DOCG, pairing with hearty stews, and roasted meat, layering woody-herbs and wild roses with dried red fruit and tobacco notes. This is a wine to open and let breath a bit before enjoying to allow some of the firm, but balanced, tannins to soften, and always enjoy with your favorite winter dish. ($50, available at Spec's.)
2013 Sandrone Barolo le Vigne melds fresh wildflower and rose with tar and cigar box notes for a structured, concentrated wine that tells the story of the land. Bold, with concentration and texture highlighting woody herb, spice and a Morello cherry filled palate. ($140, at Total Wine.)
If Barolo is the King of Italian Wine, Barbaresco is the queen. Prunotto Barbaresco highlights violet and lilac notes melding with ripe berry, ripe plum, and sweet spice notes of clove and cinnamon enhance. Expressive, with earthy mineral notes of crushed stone and graphite, while maintaining the subtly that the Barbaresco region brings to Nebbiolo fruit. $58, at Total Wine and More. A special treat, available on request via your favorite wine store, 2011 Prunotto Bric Turot Barbaresco, ($65) displaying an additional earthy intensity, showcasing dried fruit with the ripe berry, floral lavender, baking spice, and anise.
Ripe and dried red fruit and licorice notes leap from the glass of 2013 Marchesi di Gresy  Barbaresco Martinenga DOCG. The Martinenga vineyard enjoys a unique south-facing amphitheater composed of blue marl soil elevating the earthy characteristics of this elegant expression of Nebbiolo from this historic vineyard. The wine opens with ripe wild berry, sour cherry, and sweet brown spice. Earthy, yet luscious with a soft, subtle, and inviting palate. ($50, available at Jimmy's.)
Get the SideDish Newsletter
Dallas' hottest dining news, recipes, and reviews served up fresh to your inbox each week.