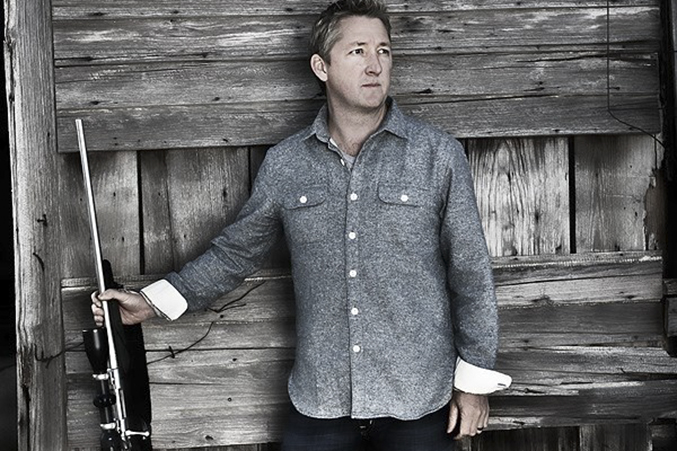 Tim Love Is Holding a Pop-Up in His Office
You want to know about this.
You know Tim Love. The chef behind Fort Worth's Lonesome Dove Western Bistro, White Elephant Saloon, Love Shack, Woodshed Smokehouse, and Queenie's Steakhouse in Denton. The chef who partnered to launch the Austin Food and Wine Festival several years ago and is one of two show-us-your-brilliant-notions investors on CNBC's new show Restaurant Startup, a culinary version of Shark Tank.
If you want to check in on that Tim Love and have him cook for you for an evening, you might be in the market for a five-course pop-up dinner (this year to be held Feb. 7-10). Love launched the pop-ups three years ago. He'd wanted to open a Northern Italian restaurant, he says. His wife said no.
"So, I said, 'I'll open up a restaurant for four days only,'" in the test kitchen atop his corporate office, which is lodged in an industrial stretch with brick facades and classic Fort Worth vibes.
Love held his Italian pop-up, and called it Ufficio. It was a success, and a chance for his upper culinary team to play with techniques and ingredients outside the rabbit-rattlesnake sausage, elk, wild-boar rib repertoire.
The following year's pop-up was Spanish, and Love called it Officina. This year, it's French, and it's called Le Bureau.
For a series of seatings over four days, the staff converts the HQ space into a restaurant. The evening progresses thus: champagne downstairs; a hostess walks you upstairs to the test kitchen in the old building with hard-wood floors and tin ceilings. Upstairs, a residential kitchen with high-grade cooking equipment awaits. Love will be there, he and his small upper culinary team your chefs for the evening.
What Love calls a "fun house" was conceived as "something cool and different" for his clientele. Also a chance to fill a menu with dream dishes. On the menu this year is Love's version of a dish he ate at Heston Blumenthal's restaurant, Dinner, in London, a trompe l'oeil dish resurrected from the 1800s. There is a rabbit terrine, Love's version of duck a l'orange, pasta stuffed with foie gras and artichoke mousse, poached oysters and caviar with a lemon sabayon, a roast squad roulade, three desserts, and French wines.
The pop-up has sold out within three hours each year. They take phone reservations only.
Is it sold out? Yes. But if this sounds like something you would like to do, it is worth keeping in mind this time of year (just before Valentine's day). The best way to be in the know, Love says, is to go to sign up to be on the email list. An email is usually sent approximately 30 days before event.  And if roast squab roulade sounds like your jam, Love says there are inevitably a few cancellations every year. It's worth a call.