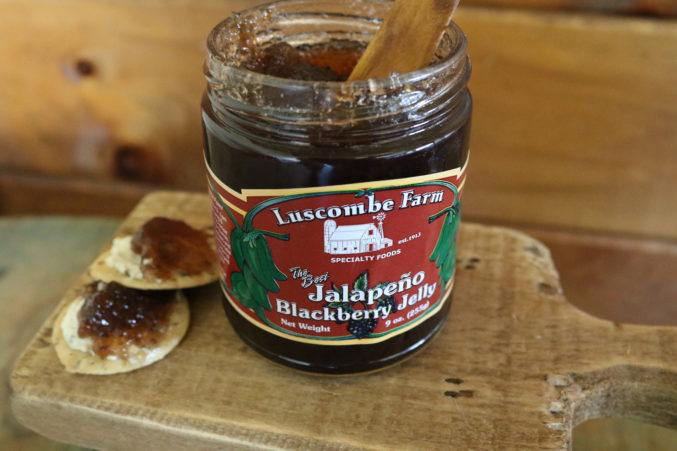 The Localist: Luscombe Farm's Jalapeño Blackberry Jelly
You want to get your hands on this award-winning spread. Trust us.
By Melissa Tate
Published in Food & Drink
January 22, 2018
9:50 am
Luscombe Farm was established in 1913 and is located in Anna, about 40 minutes north of Dallas. The farm is now owned and operated by the fourth generation which continues to make their award-winning jalapeño jelly. The recipe itself has been passed down from generation to generation and continues to be one of their best sellers.
The jellies were originally made for friends and family only but in 2009, Leslie Luscombe began selling the goodness online, in stores, and as part of her Luscombe Farm gift baskets. They also sell peanut butter, honey, granola and more.
The farm itself has expanded to offer more than just food products. They host a farmers market every second and forth Sunday of the month. Along with holiday markets, cooking classes, and private chef prepared dinners. To find out more about Luscombe Farm, their products, markets and event venue visit their site.