A patch that hugs downtown's eastern boundary—demarcated by freeways, neighbors with the Farmers Market, a-straddle between post-industrial siblings Expo Park, the Cedars, and Deep Ellum and the financial and Arts Districts downtown—is under discussion.
According to The Dallas Morning News, one of the several dozen commercial buildings to be developed in the area (pending acquisition by developer Shawn Todd) is the Magnolia Oil/KLIF building on Main Street. Should it be acquired, it's slated to feature a signature restaurant conceived by restaurateur Nick Badovinus.
On some level, I am not at all surprised.
Last year, Badovinus opened his muscular, theatrical steakhouse, Town Hearth, off the beaten path, in the low-slung stretches of West Dallas, that Design District patch between I-35 and the Trinity levee. He razed the dilapidated existing convenience store and in its place built up a world on what had been a derelict triangle, hardly more suggestive than a meridian.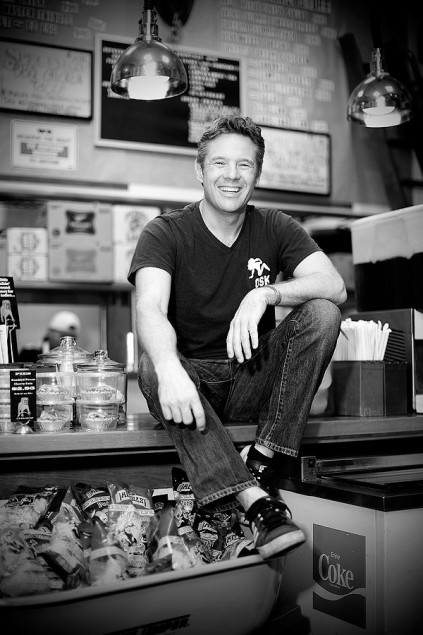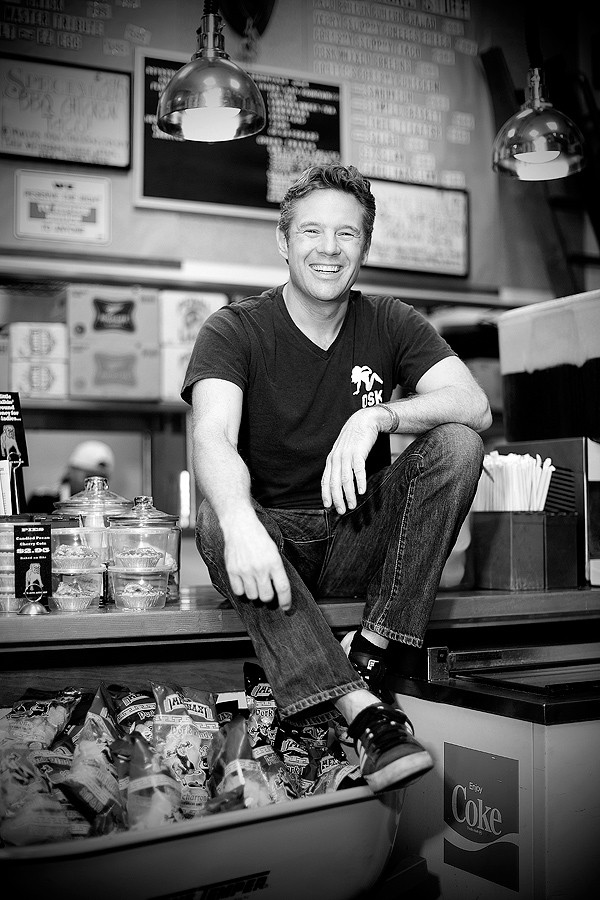 So, Badovinus is drawn to grit. And history. He opened a love letter to his childhood in his restaurant Montlake Cut, which features a vintage ferry schedule from Seattle's Sound. A vintage pommel horse is a central part of Town Hearth's décor. He likes patina.
In downtown, The Statler has been redone. It is currently home base for chef Graham Dodds' retro all-day diner Overeasy, which plays whimsically with the building's design and aura.
On the other end of the neighborhood, Michelin-starred chef Bruno Davaillon's modern French brasserie, Bullion, opened a few months ago across from Union Station's ornate façade, it, too, anchoring a part of downtown which has been sleepy and overlooked.
We are expanding our reach, our sense of where fine dining happens in our city.
This expansion doesn't always go smoothly. The closing of Matt McCallister's Filament in Deep Ellum proved that restaurants by talented, high-profile chefs don't always fare well in gritty locales. The Magnolia Oil building is closer in. Closer to The Statler. To the Dallas Farmers Market. To the historic buildings downtown that have been domesticated, converted into dwellings. Farther away from the club venues of Deep Ellum. From a city planning perspective, Todd Interests' purchase also looks on paper like a far more holistic development plan. Some important historic buildings in the projected lot include the Masonic Hall and an old Cadillac showroom. The team is consciously using words like "preservation."
I will be curious to see how Badovinus might use another gritty, historic locale for personal expression. I am interested, too, in a trend of restaurants tied into development beyond what you find in the simple sushi-spot-java-cup mixed-use development model. If we are putting little pieces into place, this could be another tile laid down. I've left a message for the chef; we'll see what he has to say to all this.
UPDATE, 1/26: I spoke with Badovinus. Here's the scoop:
The restaurateur-developer relationship began casually on the floor of one of his restaurants. Any chance, in the future, Todd asked just as Town Hearth was opening, that Badovinus might be interested in an idea that was "a tad bit rogue"? "Man," Badovinus replied, "You're speaking my language."
It just happened that Badovinus had a soft spot for the building he had noticed when he drove around these areas as a newcomer to the city 22 years ago.
"There are places you see that you know right away should be, at some point in time, a big-city restaurant," he confesses.
That flatiron shape, that low-slung structure, jutting out into a five-point intersection. He could imagine the building animated with the sounds and smells of service. "Even when it was quiet and dark, you could imagine it as kind of this bustling place."
So, when it came up, he said it was "worth some really hard questions and some deep soul-searching about doing something special in the city that's adopted me and treated me so well."
The Magnolia Oil/KLIF boasts a larger footprint than he's tackled before.
"Like many things that have a romance like that, you don't know what they're gonna be until you get into them," he says. On the other hand, the building gives him plenty to work with in terms of personality. It's just a matter, he says, of honoring and animating it.
The chef is not disclosing yet what direction he'll take the menu, but the ample space will be multi-use, and the food will stay in the New American vein. Look forward to some familiar Badovinus dishes, as well as newcomers.
Get the SideDish Newsletter
Dallas' hottest dining news, recipes, and reviews served up fresh to your inbox each week.