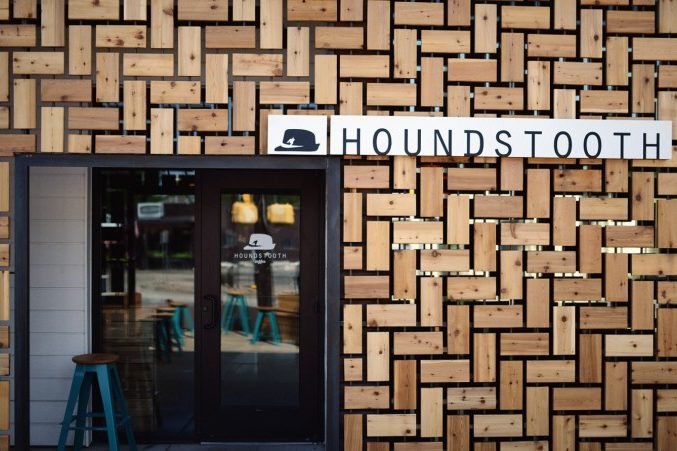 Dallas Coffee Shop Named 'Most Beautiful' in Texas
Architectural Digest thinks very highly of the Sylvan 30 outpost of Houndstooth.
Architectural Digest just published a list naming its selections for the "most beautiful" coffee shop in each state. Its Texas pick is the Sylvan 30 branch of Houndstooth, the Austin-based chain that now boasts three spots in Dallas, including this West Dallas outpost with the "urban edge" the design heads at Architectural Digest are so fond of.
In praise of Houndstooth, the magazine writes,
A soaring ceiling with an accordion effect and an all-white interior (with pops of heather gray) at Houndstooth Coffee's Sylvan location (a 2016 AIA Dallas Built Design Honor Award recipient) make the floating island—where all java drinks are made—pop. Painted steel, perforated steel, and quartz lend an urban edge.
So, what do you think? Did they get it right? What Dallas coffee shop pushes your aesthetic buttons?