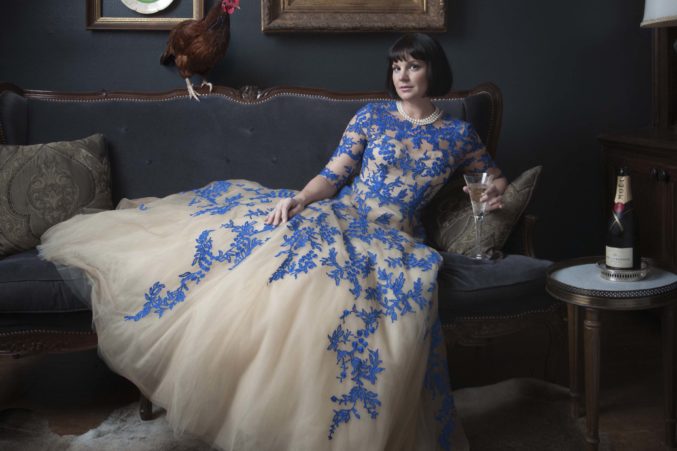 Catching Up With Lisa Garza-Selcer
The outspoken restaurateur has plenty to say about women's rights and the restaurant business.
I've covered the restaurant business in Dallas for over 21 years. Lisa Garza has been one of the most intriguing people I've written about. She's talented, stylish, outspoken, brash, artistic, shy, quirky, emotional, graceful, and energetic. She is not afraid to fight for what she feels is right.
Garza-Selcer has worked in the restaurant industry since she was 16 years old. Her grandparents had a sustainable farm in Iowa. Her great-grandparents had a restaurant. She claims the business is in her blood. She married chef Gilbert Garza, and for 15 years they worked tirelessly to open and manage Suze in Preston Hollow.
She didn't hit boldface status until she appeared in 2008 on The Next Food Network Star. She competed for her own television show. I remember covering every episode as if each was a seventh game in a playoff series. Her idiosyncratic personality and unique style polarized fans. After each episode, the then-anonymous comments section of SideDish filled with lovers and haters. And those haters were brutal.
Who knows what would have happened if Garza-Selcer had won NFNS. I was pulling for her. But she didn't win and about the same time, her marriage dissolved. Garza-Selcer did what she does best, she put her head down and went to work. She invented Lisa Garza Taste Studio, a catering and couture tabletop brand.
In 2012, she returned to the limelight. She opened Sissy's Southern Kitchen, a Champagne and fried chicken restaurant on Henderson. It was first fine dining establishment in a long time to showcase Southern cuisine. Garza-Selcer's attention to the interior detail was evident. In 2015, she began working on another restaurant, Shelby Hall in downtown Dallas. The restaurant was built, but her relationship with the developers blew up. By the end of the year, she was battling a big lawsuit.
Things at Sissy's were not a bed of roses. In February 2014, Garza-Selcer filed a lawsuit for fraud against her business partner. And in September of this year, Garza-Selcer was forced to shutter Sissy's.
This woman is not afraid of getting a black eye or speaking her truths. Here's Lisa.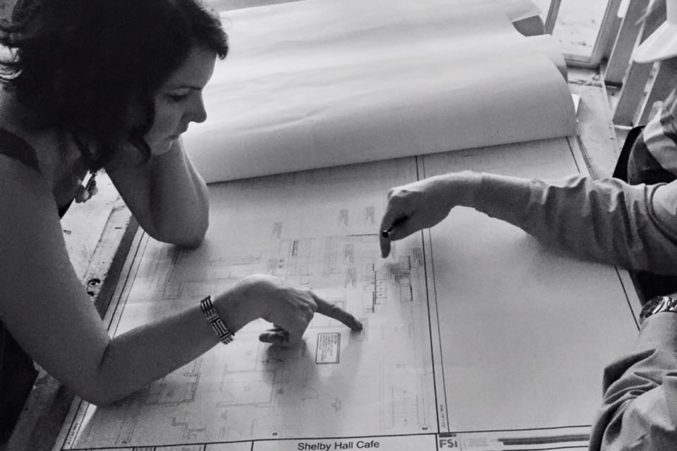 NN: Thanks for speaking with me. I know the last few years have not been easy ones for you. I know you worked hard to open Shelby Hall downtown and that deal fell through. Has your legal action with the developers ended?
LG: I can't discuss what happened.
NN: You've always brought a great deal of creativity to your projects. I know you studied art and music. When you were competing on Next Food Network Star, you and I spoke about the danger of being fragile in the restaurant business. Do you have any advice for those who can relate to this?
LGS: The unfortunate truth for any creative [person], is the legal investment you make drafting non-disclosure agreements, trademarks, and even patents in an effort to protect your intellectual property, is they aren't worth the paper they're printed on if you can't afford to outspend your opponent, much like politics.
This is a major gray area of the law that needs to seriously catch up with the times we are living in, especially when it comes to writing business plans, creating concepts, and signing commercial leases that leave you very unprotected because of the misguided legal assumption and expectation of professionalism by all.
Millennials are too young to realize that the concept of building a brand like Kardashian, has only been around since really the late '8os-'90s. What is a brand? It's the curation of individual thoughts and ideas, a unique collective of moving parts that begin with an original thought or a feeling inside of you, intangible to the outside world.
All artists are vulnerable on some level with partners, patrons, and investors. It's David and Goliath from the start because they have more resources than you to legally enforce contracts. How do you claim a thought or a chair anyone can buy paired with custom paint on the wall is yours and prove it as proprietary? It is the definition of abstract. It's not as clear cut as plagiarism, copyright, or straight up art off a museum wall. But design is more complex because it involves all of the senses to achieve the "X factor."
The law is very black and white. But protecting various art forms unfortunately can't always be put into a box. The best artists don't fit into boxes. Creativity is a way of seeing the world, having the ability to envision something others can't see before it has been physically manifested. The silver lining is anyone can copy your work. The person who creates has a nagging drive to see an original thought become tangible and the compulsion to create more.
A wise spiritual adviser once taught me this mantra;

There is no growth without change,

There is NO change without loss,

There is no loss without pain.
Growth requires resistance and a series of losses, not considered failures, to force us to push our roots deeper. Otherwise we remain on the comfortable surface of all inventiveness and life.
All loss, and I mean all, not just the loss of loved ones (and I speak from experience, lost my only brother right before opening Sissy's), involves going through the grieving process to become whole again. It's how you walk through the experience and cross over to the other side, what you take with you as a reminder of that lesson, that has the potential to create something fresh. It's all how you process that pain. We reach people's hearts by publicly expressing our own brokenness in some form in our work, whatever the medium. Everyone has their own way, their own timing in that process. We have a "blue period." Some of us have seasons of blue that end up producing a body of work. I am an abuse survivor. You have a choice. Get stuck in the pain as a victim, asking why me, or reclaim that loss by taking all of that emption and turning it into something beautiful.
NN: I mourn the loss of Sissy's Southern Kitchen. I thought the idea and execution of the place was perfect for Dallas. The place really reflected your heightened sense of style, and I credit you for kicking off the Southern cuisine movement in Dallas. Is there any hope of a reopening?
LGS: Thank you. I never imagined it would become a movement! I just wanted to bring a little of the Mississippi Delta to Dallas. It's  been mournful time for me as well. I put so much love and energy into that space. I literally worked 80-hour weeks for the past year trying to handle the challenges.
The building we were in is 100-years old and privately owned by a trust that does not have a commercial real estate broker or a management company for the property. We just couldn't justify extending the lease due to the overwhelming and very costly issues arising from major infrastructure problems under and outside of the building. It started to become a money pit and we couldn't come to an agreement with our landlord, so we made the difficult call not to renew the lease.
I'm not ready to re-open Sissy's yet. I love what we did there and appreciate so much all the kind words and requests for "one last bucket" since we closed. But I want to take some time to clear my head, explore other options that have come up, and do something different that shows another side of me. I also don't want to get type cast as "The Chicken Lady".
Yet I've dreamed of being the next Popeyes on steroids. Pump out what people want, and take another layer of my fine dining past away. Nobody eats like that anymore. I'm fine slinging buckets of chicken, biscuits, eggs, and booze, and finally have a life. I don't have any ego when it comes to success. Success is making something people want!
So many of my dreams were side lined when Sissy's exploded. I want the ability to do it all and express myself in every medium as I always have, since I was a kid. I dream of having a commissary, with a little European style bakery, corner retail with a design studio for the fashion, everything you guys have ever written me up for doing well. Like the "Fine Food Delivery" I developed at Suze or the "Couture Caviar" aprons, uniforms, tabletop line. "Lisa Garza Taste" event production sends retail baskets like those I presented when I was a finalist on Next Food Network Star in 2008. They're filled with our jellies, biscuits, pickles, cheese coins, and "Sissy's sauce."
My mind never rests. I am constantly creating something. I can't stop myself. It just happens naturally, it's who I am, and ironically, a lot of inspiration comes from down time in nature with my hands in the dirt.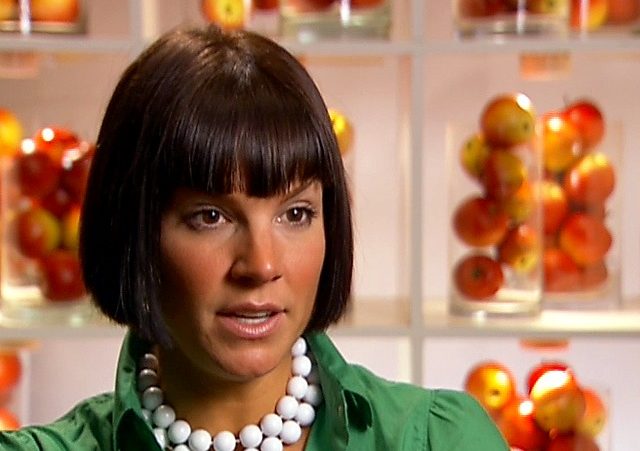 NN: I'm sure many new readers missed your appearance on The Next Food Network Star in 2008. At the time, you were a quirky, talented woman vying for her own show. Dallas really rallied around you. Remember Lisa-Garza-watching parties?
LGS: LOL. That was another life. To this day, I cannot watch food TV or reality after seeing the actual reality. Not many people know, I did not audition for FN, I was contacted and cast. I was in fact, offered a contract. I turned it down because I was unwilling to give up 50% of my work, including preexisting development, for the rest of my life in exchange for fame.  Anyone who knows me well, knows, I am a fiercely independent Aquarius! Being boxed in makes me want to bolt for the hills.
To remain relevant, you must reinvent yourself. To be authentic, not contrived, requires evolving. I compare restaurant years to dog years. If you work in one, then multiply the years you work by seven and that's your real age. I guess after 20 years of working my way up the ranks it really is another life ago. My Suze life. My fashion catering life. My Sissy's life. My Shelby life. And now, I am at a crossroad, and I want to find the next step to my life.
NN: I've known you for many years and during that time, we have discussed the male domination in the food business. You broke out early so I'm sure you paved the way for many of the females that rule in Dallas kitchens today. Do you feel women have an easier time getting restaurant jobs now?
LGS: That's a very loaded question. You certainly know my hot buttons, Nancy! I was taught to keep quiet which is always difficult for me. But as I age, I can't stand on the sidelines not say or do anything out of fear of social media trolls. If you aren't prepared to stand up for what you believe, put your face on it, at any cost, then sit down and be quiet cause you're a coward and a sell-out.
I could seriously write an entire article, a series, on just this topic. The press needs to talk about these issues and support women more publicly! It's been my experience that women have very unique, natural skill sets that the average male chef does not possess. I'm talking about cleanliness, organization, communication, conflict resolution, planning, and being pro-active problem solvers all done under pressure. After work, they go home to be wives and mothers.
All women of all races in all industries world-wide have suffered with sexual harassment, domestic abuse, brutality, and the misogynist under belly ingrained in society from the dawn of time. If you become empowered, you're suddenly a threat. If you play dumb or, in my business, emasculate your appearance, you can pass under the radar. If you're an educated, confident woman that has not allowed the system to take your power and you know how to lead, you're labeled a bossy, know-it-all bitch. If you point out areas of improvement directly, you're labeled "difficult" or "insubordinate." If you hold management accountable, your labeled a "crazy bitch." That has gotta go ASAP.  Men don't, and cannot, get it because they don't have our reality. As women, we learn very quickly about the dynamic of personal boundaries and quite frankly, safety, when we hit puberty at 12 years old. Every woman knows what I mean by that, and so should every father.
Women make less, take more shit, and must work twice as hard. And when we don't take shit, we suffer the consequences to our career goals on some level. I bust my ass and I give 110% to anything I commit to doing. I am half-Delta lady. The other half comes from a long line of 100% tough as nails, take-no-prisoners-Nederland-Dutch women. My challenges over the last year have, on some level, all been partly caused by a good-old-boy system that wants us to shut up, take what we can get, be grateful for less and be pretty. Well, I am just not genetically geared to fit that mold.
NN: Tell us what you are doing now. Do you have plans for a new restaurant? Are you still catering?
LGS: Yes and no. Yes, I have offers, but I am not in a desperate hurry. I'm reorganizing and prioritizing my life. I need to find my joy and passion again.  I'm updating my resume and open to moving in other directions if they are creatively and intellectually stimulating. It's good to be over 40! You stop caring what people want, expect, or think about you as much. It gets easier to say, no. These are the boundaries women struggle with when we are young, up-and-coming 20-somethings.  You couldn't pay me be 25 again!!
If the right person, with a challenging opportunity, committed to excellence, presents itself and sparks my creative juices, I am remaining open to any possibility. I am a person of faith. I believe in the old "when preparation meets opportunity" mindset, and that everything has purpose. So, I am always creating, always dreaming, always working on myself, committed to growing from every experience as a human being. I whole heartedly believe that it is God that opens the door for the right opportunity, but it's my job to be open to walking down a new path.
I am on a health and wellness sabbatical. The situation is what it is, but as a small business owner getting screwed out of six figures is a domino effect that I literally was killing myself to overcome. I had a very close immediate relative in and out of the hospital, every four months, over the last two years as well.
I need to step back from it all and breath, process, and reflect and see what wells up when my body, mind, and spirit are given the time "off the grid" I need to be creative again. I started working with my ex [Gilbert Garza] at 17 years old. I had to learn to support myself at a very young age. By 24, I was a mom, a wife, and a restaurant owner. The grind of this business, and the pain of having people literally steal your work with zero accountability breaks your spirit a little.
My process for reinventing has always been to go underground, go back to the beginning, overhaul, edit, and limit my intake of pop culture, which I refer to as junk food for your brain. I take solace in my library, my kitchen, my garden, and my music.
One of my favorite big art books, and one I am re-referencing currently like a comfortable blanket while I lick my wounds, is Art Today (Phaidon). I go back to it when I am at a crossroads, partly to encourage myself when my spirit is worn out. I'll end here with a few lines that I highlighted when I was a 19-year-old art student.
 "Inherited from the the Romantic Movement of the early Nineteenth century was the notion that art, to be valid, must be the expression of extreme individualism and embodiment of a unique personality"… "Under modernism, genius was the only truly validating excuse for making art, with increasing emphasis on the personality of the artist as opposed to his product."
It's about who you are, not what you are or the labels of a material world. The heart is what matters. And that's what I intend to follow through all the hills and valleys.
Editor's note: Portions of this interview have been edited.