Secret menus are fun. There's something special about being in the know and having a leg up when deciding what to order. Remember the time you took your clueless friend to In-N-Out for the first time and saw the wonder on their face when you explained the importance of ordering their burger animal-style? Or the time you were at Cane Rosso and told your group about the beauty of the off-menu Honey Bastard? Some secret menu items are so infrequently ordered, their availability may depend on who's working that day. Other secret menus have become an almost-official part of the restaurant's portfolio.
Torchy's Tacos made its first appearance in Dallas in 2010, and since then has garnered a loyal following at nearly every location they've installed around Dallas. I've eaten there many times, and I've generally enjoyed it, especially their undeniably fantastic green chile queso. But recently, I was surprised to discover that Torchy's offers a secret menu that anyone can get their hands on regardless of which location you decide to visit. This required further investigation.
I strolled into Torchy's shortly after hearing of this rumored menu and set out to order the entire thing (for the sake of investigative journalism, of course). I stepped up to the counter to place my order and questioned the employee about the secret menu.
There are seven secret tacos to choose from. They're essentially constructed from ingredients already available in different forms in the regular menu tacos, but they're combined in a slightly more over-the-top fashion. Not all are created equal—some tacos are better than others. So I'll break down each one of them them here, so you'll know before you go:
The Ace of Spades: Without a doubt, the sloppiest of the secret tacos, but also the most essential to order. It's grandiose and gilds the lily on so many levels, which is exactly what you want in a secret taco menu. Here you'll find a flour tortilla topped with a jalapeño sausage link (split down the middle and griddled), with chopped brisket, a runny fried egg, green chile queso, cilantro, a mix of cheddar, jack, and cojita cheeses, sour cream, and a spicy house-made diablo (hot) sauce. It's messy and demands at least five napkins, but it's glorious to consume.
The Jack of Clubs: A relatively straightforward breakfast taco with fried eggs, potatoes, black beans, crispy corn tortilla strips, shredded cheese, cilantro, sour cream, and diablo sauce. It's hefty, to be sure, and tastes just fine, but you're not going to be impressing your table-mates with this one.
The Trailer Park, Hillbilly Style: A slight riff on a standard menu favorite. This taco incorporates crispy chunks of fried chicken, spicy chorizo, chopped bacon, green chile queso, shredded cheese, pico, and poblano ranch. It's another winner. Sloppy and slightly sinful. I mean, c'mon, it's fried chicken, sausage, and bacon. And queso! You'll be licking a good amount of this one off your fingers.
The Hipster: The least impressive item you'll find here. It's panko-fried tuna with green chiles, bacon, black beans, cojita cheese, and avocado sauce. It's not bad, necessarily, but pales in comparison with its other secret sisters. I tried a couple bites, and never touched it again.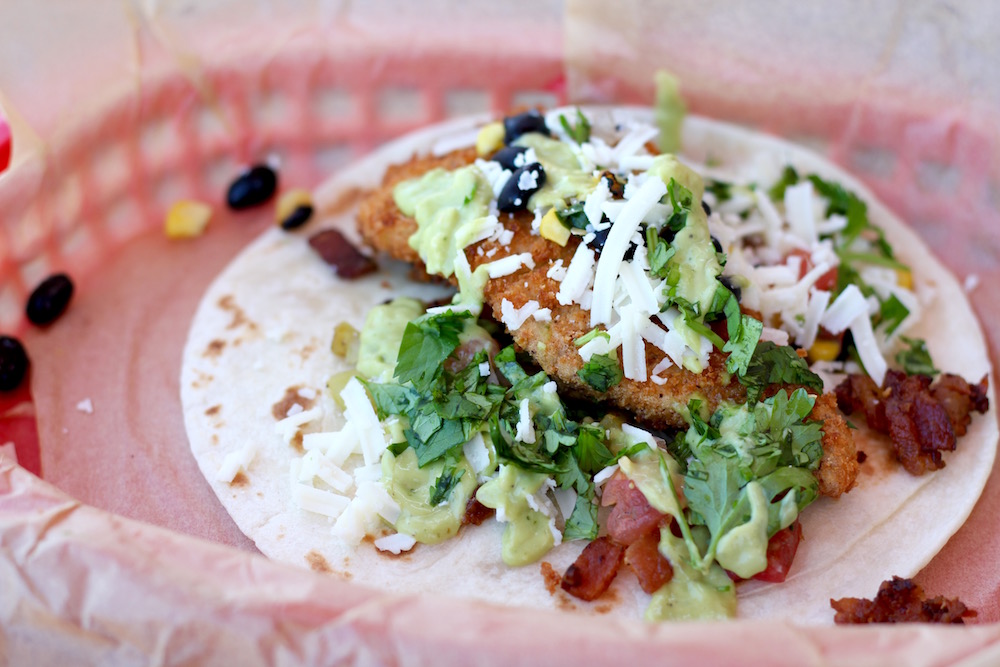 The Matador: Here's where having knowledge of a secret menu really pays off. Torchy's offers two "double-decker" tacos: crispy corn tortilla wrapped inside a flour tortilla. It's an option once popularized by a certain "think outside the bun" restaurant chain, but Torchy's shows them up in every aspect. The Matador is stuffed with chopped brisket, grilled jalapeños, pickled onions, jack cheese, avocado, sour cream, and cilantro. It's lovely and needs to be in your mouth.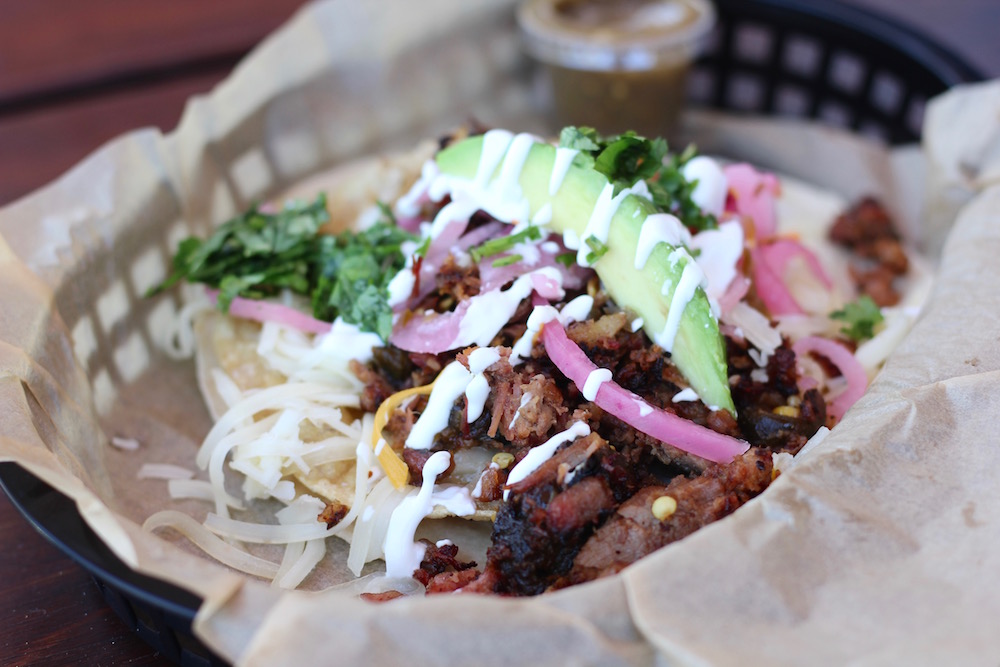 The Green Chile Pork, Missionary Style: The second of the secret menu's double-decker tacos, this version uses their popular green chile pork accompanied by pickled onions, guacamole, cheese, and chipotle sauce. A respectable taco, indeed.
The Mad Cow: Lastly, a fairly lackluster taco you can probably ignore in favor of some of the exceptional items mentioned above. Comes with fajita beef, black beans, corn, cheese, and chipotle sauce. You can do better.
Get the SideDish Newsletter
Dallas' hottest dining news, recipes, and reviews served up fresh to your inbox each week.