Trinity Groves created a novel concept in Dallas when founders Jim Reynolds, Phil Romano, Stuart Fitts, and Butch McGregor launched a restaurant incubator in West Dallas. On Monday, Romano and Fitts' latest brainchild opened in Trinity Groves. Though the business model resembles that of a restaurant or incubator, the Network Bar is something new entirely.
The Network Bar utilizes a membership model to promote its exclusive meeting place for professionals across all industries to connect with each other, with a little help from a social media-style interface.
Prospective members must be recommended by a current member and approved by the bar's leadership. Once approved, members can browse the Network Bar's app, which houses members' professional information, comparable to a closed-network LinkedIn.
As part of the app, members can see who is in the 7,000-square-foot bar at any given time, enticing them to come in and socialize.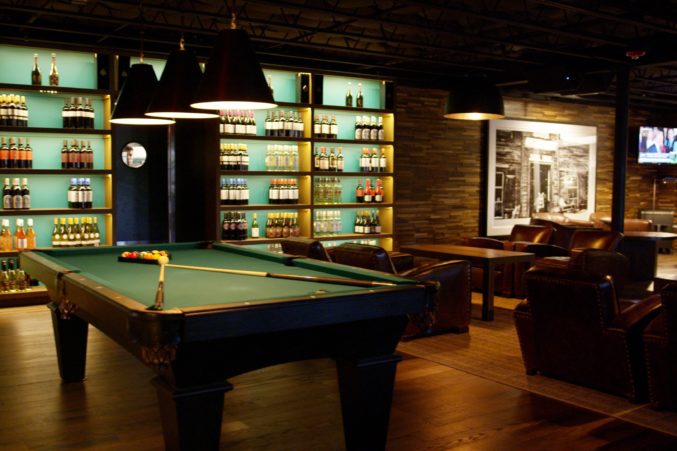 Once inside, members can eat and drink, sit and work, or utilize the space for meetings.
Though all ages are welcome to join, the concept was created for millennials who are tech savvy, but lack the interpersonal skills or confidence to network efficiently, says Stuart Fitts, co-founder and managing partner of West Dallas Investments, the entity behind Trinity Groves. "The app is meant to be a bridge between the lost skill and the old skill," Fitts says.
Those aged 21-30 can join for $500 annually, those 30-70 can join for $1,000 annually, and those 70 and above can join for free under a mentorship agreement. Mentors must be a business owner or leader, be available to mentor younger members, and have a strong desire to give back to the business community.
"Society becomes great when old men plant trees knowing that others will sit under the shade of them," Romano says.
The Network Bar hopes to enroll 1,000 members by 2018, and has made good progress thus far, Romano says. Businesses can also purchase corporate memberships for employees as a promotion or recruitment perk.
Network Bar director of business development Gerardo Munguia says, so far, members have spanned multiple industries, including finance, law, technology, and real estate.
Joining will be fairly easy, Romano says, but it will also be easy to get kicked out. Part of the bar's purpose is to create a safe place for people of all ages and genders to network. Members may anonymously flag one another via the app for inappropriate behavior, which could lead to a withdrawal of membership.
"We don't want this to be a nightclub," Fitts says. "We want this to be elegant and professional, safe and inviting."
"We want it to be a place for people to chase business opportunities," Romano says.
Programming such as a speaker series, intimate fireside chats with business leaders, business book launches, and mentor office hours will be available to all members.
Since its soft opening Monday, members have already been using the space as an office and conference room alternative, and a place to grab a burger and craft cocktail.
"We didn't intend to be in competition with co-working concepts," Fitts said. In fact, Romano foresees a licensing partnership in the future with a hotel brand or co-working concept. "But we've got to make this work first; then we'll work on growing it fast," Romano says.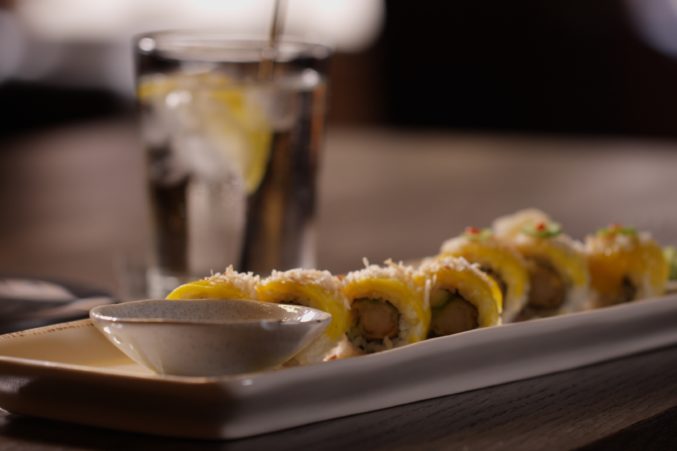 Romano and Fitts have been working closely with attorneys to protect the intellectual property of the concept. "But the best way to protect [the concept] is through market penetration," Romano says.
Younity Group, the development company that created the Network Bar's app, is half owned by Romano and Fitts.
Members and up to three guests can eat and drink from a menu of meal and snack items Romano calls "hand food," as well as a full bar and craft cocktails. Daily hours vary, but the Network Bar will be closed every Monday to host private events.
Trinity Groves continues to grow, as the restaurant incubator increased sales 57 percent from this quarter last year, according to Romano. But the Network Bar is still unlike anything the partners have attempted thus far.
"This isn't a venture—it's an adventure," Romano says.
Get the D CEO Newsletter
Stay up to speed on DFW's fast-moving business community with weekly news reports, interviews, and insights.