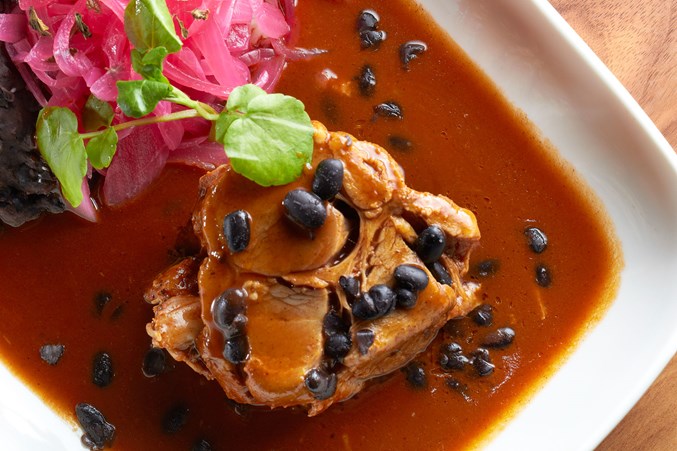 Meso Maya to Open in Plano
The Mexican restaurant opens on September 25.
Meso Maya makes its Plano debut next Monday, Sept 25. According to the release:
Chef Nico Sanchez is bringing the sophisticated, trend-setting restaurant to 4800 West Park Blvd., where diners will enjoy such authentic Central and Southern Mexican dishes as Pollo Con Mole, Cochinita Pibil, Carne Asada and Budin Azteca. Along with scratch-made corn tortillas and a wide array of craft cocktails and specialty margaritas, like the acclaimed Avocado Margarita.
"West Plano is quickly becoming one of the premier dining destinations in DFW, so we are looking forward to bringing our unique, elevated experience to the community," says chef Nico. "Our menu features original dishes made from fresh, authentic ingredients using the scratch cooking practices I first learned while growing up in central Mexico. When you dine at Meso Maya, I want you to feel like you are enjoying a meal in my own home. Every sip and every bite should be special, and the entire experience should be memorable."
The new restaurant will be open Sunday through Thursday from 11 a.m. to 10 p.m., and Friday and Saturday from 11 a.m. to 11 p.m.