What to Drink Now: Marvelous Merlot
If you're not drinking this wine, you're missing out.
The Sideways phenomenon, that hurt the Merlot business when the film debuted more than ten years ago, has finally passed, and Merlot is once again on top as a favorite for wine lovers. Here are some to consider this season, as the approachable variety is perfect for warm Texas weather. (A few selections were sent for editorial consideration.)
Julien Fayard crafts luscious Merlot for Cultivar in Napa Valley. Layered with ripe plum, wild thyme, and wild sage, for a structured wine brings in just enough tannin to make this an ideal match with wild venison or lamb, yet also pairs beautifully with chipotle roasted salmon. ($52, available here.)
Rombauer Merlot blends a touch of Cabernet Sauvignon into their Merlot, adding depth to the food friendly variety. The wine highlights red fruit, purple flowers, and dark chocolate. ($40, at Total Wine.)
From Force Majeure on Red Mountain, Washington, and crafted at the hands of winemaker Todd Alexander and consulting enologist, Helen Keplinger, Parabellum blends the classic Bordeaux varieties, led by Merlot, with 42% of the 2014 blend, creating a luxurious wine with cherry, pencil lead, wild flower, and gravel. ($55, Available here. )
Northstar has made stellar Merlot their calling card, proving that Eastern Washington, with hot days and cool nights, very little rainfall and well-draining soils, make the perfect conditions for growing delicious Merlot. Add in the talents of longtime winemaker "Merf" Merfeld, blending Merlot fruit from throughout Columbia Valley, for a textured wine that's a favorite. ($40, available at Dallas Fine Wine.)
Rugged, rough and untamed describes the vineyards of Mt. Brave high atop Mount Veeder, giving their Merlot wines density, robust earthiness and layers of tobacco, leather, and crushed stone minerality. ($75, available here.)
Next year marks the 50th anniversary of the historic Trefethen Vineyard in Oak Knoll, growing stellar Bordeaux variety red fruit with character and refinement, like their Trefethen Merlot layered with ripe red berry, black pepper, and woody herb notes. ($35, at wine.com.)
Rombauer Merlot blends a touch of Cabernet Sauvignon into their Merlot, adding depth to the approachable, food friendly variety. The resulting wine is filled with red plum, red currant, purple flowers, and dark chocolate. ($40, at Total Wine.)
Right Bank Bordeaux, from Chateaux in Pomerol, St. Emilion, and Fronsac, dominate their blends with Merlot and Cabernet Franc, delivering wines with character, structure, and concentration, helped by well-draining gravel and limestone soils. Two favorites include Chateau Bellevue, ($60) balancing fleshy red fruit with leather and mocha, and robust, dense Chateau Laforge ($50) with crushed stone, graphite, and black plum, highlight the range and beauty of great Merlot. Both at Pogo's.
Though wild strawberry isn't the classic aroma you find in Merlot, you'll find hints in the Merlot from Lambert Bridge in Dry Creek, melding seamlessly with red cherry, ripe Mission fig, and mocha. $60, via their website.
Rose petals, violets, and wild raspberry leap from the glass, highlighting the aromas of Stewart Napa Valley Merlot. Fresh with good acidity and tannin, the palate reveals fruit-forward notes of red cherry, blueberry, and plum. ($50, available here. )
Estate grown Napa Valley Merlot from Charles Krug celebrates one of the oldest wineries in the valley with one of their historic varieties. Fresh and smooth, with blackberry, black plum, and cocoa on the front palate, finishing with a soft, easy texture. $22, at Goody-Goody.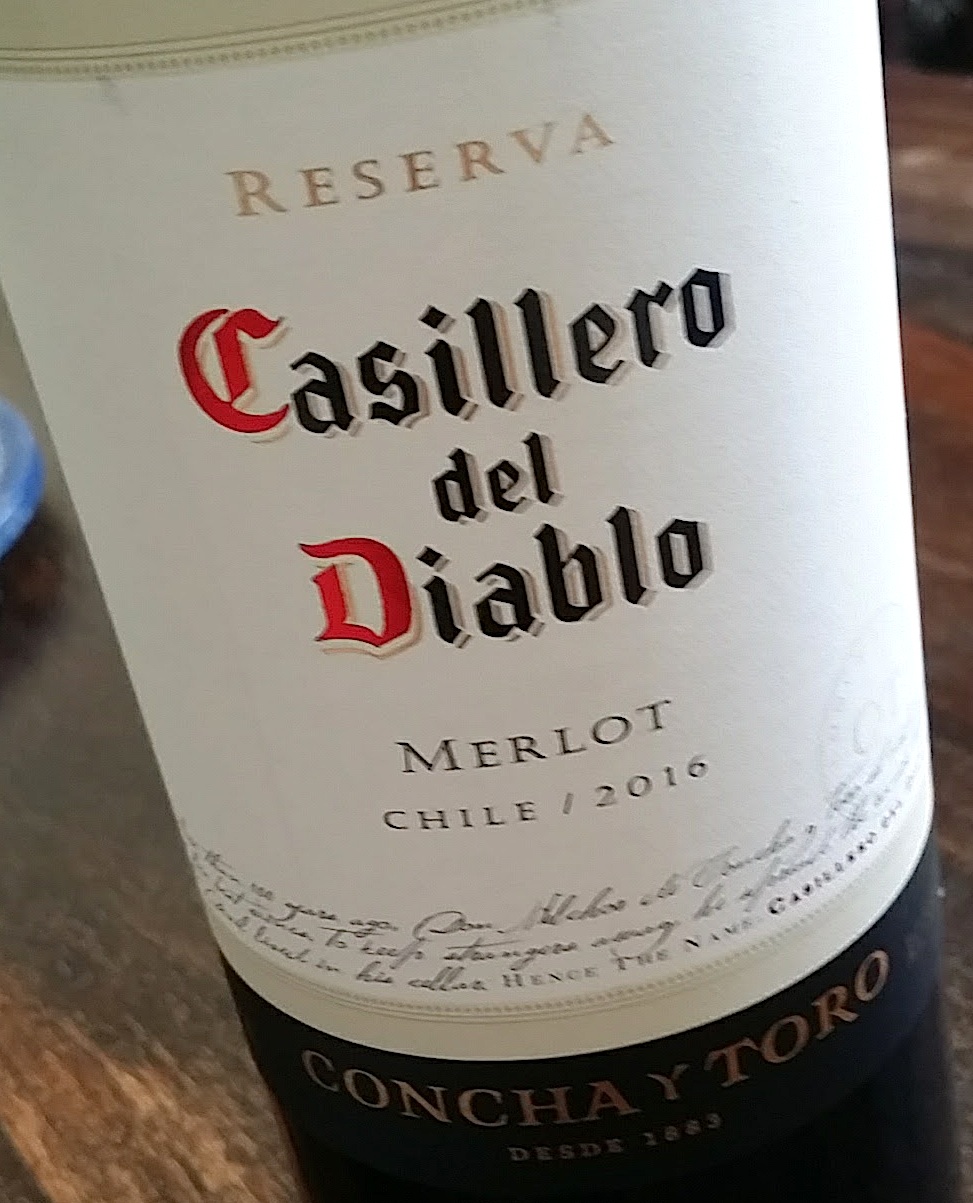 Leather and tobacco notes intermingle with red currant, and plums in Casillero del Diablo Reserva Merlot from Concha Y Toro in Chile for a bold, well-rounded wine great with grilled steaks or roasted quail, at a great price (around $11.) Widely available.