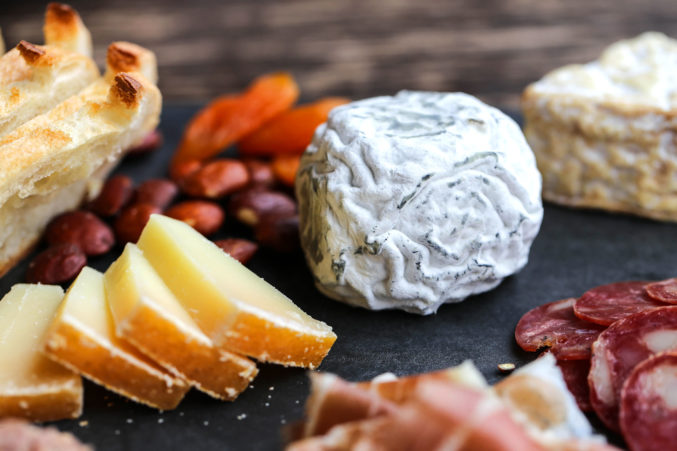 Scardello Cheese Announces New Classes for September
Eat and learn and eat some more.
The September class schedule for Scardello Artisan Cheese has been released and it's a doozy. If you fancy fromage, and have not yet been to one of the cheese shop's classes, I highly recommend doing so. They're educational, entertaining, and you get to try a bunch of interesting cheeses. Act quick, though. Spaces fill up.
From Scardello:
Ari Weinzweig Book Signing and Cheese Tasting
Thursday, September 7 at 7 p.m.
$50
Ari Weinzweig, a co-founder partner of Zingerman's in Ann Arbor (called "The coolest small company in America." by Inc. Magazine) is visiting Scardello! The Power of Beliefs in Business is the 4th book in Ari's Guide to Good Leading series. These books contain Zingerman's "secrets" to success, philosophies and attitudes towards running a business and personal growth. Ari will discuss his books, cheese and answer questions. Your ticket also includes a delicious cheese plate (featuring a few cheeses from Zingerman's Creamery) and a signed copy of one of his books.

Charcuterie and Cheese
Friday, September 8 at 8 p.m.
Thursday, September 14, 2017, at 7 p.m.
$40
Whether you prefer salami, prosciutto, or pâté, we will be talking about how they are made and matching them up with incredible handmade cheese and tasty wines.

Cheese 101 
Thursday, September 15 at 8 p.m.
$40
Join us as we experience comparative tastings of cheese and out-of-the-ordinary items that will help you focus on the distinct flavors of each cheese type. We will cover the basics of how cheese is made and answer questions about cheese pairing fundamentals. Also, there will be soothing libations provided to enjoy in the relaxing atmosphere of the shop.

Wine Rep Showdown!
Thursday, September 21 at 7 p.m.
$50
Three titans face off in cheese stadium! They pick the wine (Sparkling, White, Red.) We pick the cheese! You decide! Whose wine will reign supreme? Nine wines, nine cheeses, so little time.

How to Pair Cheese and Wine
Friday, September 22 at 8 p.m.
$50
Rules! Rules! Rules! Yes there are rules for pairing cheese and wine. We will discuss the rules and why they work. We will also try a few things that fall outside the rules but still manage to work. Six wines and 12 cheeses make for a serious taste adventure!

California Cheese and Wine
Thursday, September 28 at 7 p.m.
Friday, September 29 at 8 p.m.
$40
One of the greatest wine producing states is also one of the greatest cheese producing areas. Explore California's rich bounty. From David Jacks first wheel of Monterey Jack in 1882, to the fantastic artisan producers making cheese today, we will discuss the history and origins of California cheese and wine.