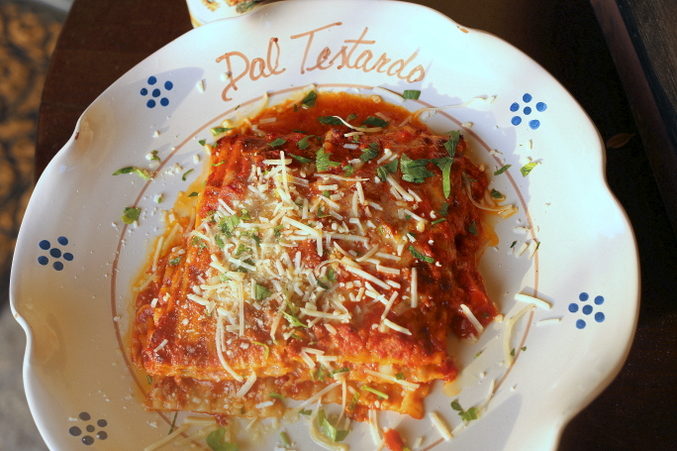 Neighborhood Find: Dal Testardo Italian Restaurant
Grab a bottle or two of Italian wine and head to North Dallas.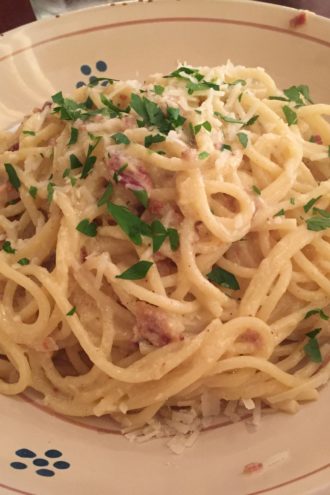 Every neighborhood needs a dependable Italian restaurant and a decent BYOB spot. It's grand when you spot a new Italian joint with a BYOB policy within minutes of your house.
I've eaten at Dal Testardo twice. The restaurant is near the corner of Arapaho and Hillcrest in North Dallas. Dal Testardo is truly a mom-and-pop operation. The principals are Tammie Coffee and chef Vince Pasuvio. Coffee is from Amarillo. Several years ago, she took a year off from her job in corporate finance to travel the world. She spent about a month in Rome. She met chef Vince Pasuvio who was working at a restaurant near the Vatican. The two of them hit it off. Long story short, when Coffee returned to the States and moved in with her sister in Frisco, Pasuvio followed.
Pasuvio was not a stranger to the states. He worked in New York for a while. Once he got to Texas he and Coffee began looking for a spot to open a new restaurant. "We were taking a pair of shoes to Dino's [now closed] to get fixed," Coffee says. "We noticed an empty Italian restaurant space and looked in the windows and saw the arches and contacted our broker."
They opened the doors to Dal Testardo on February 24 of this year. The menu is not your typical red sauce Italian American variety. The choices are small and represent several regions in Italy, but you won't find Fettuccine Alfredo or spaghetti and meatballs. If you must do red, choose the tasty, and hard to find, bucatini sautéed with smoky pancetta, onions, pecorino cheese, and a fresh tomato sauce.
Pasuvio makes all of his "authentic Italian" salad dressings, desserts, pizza, and "as many items as he can." I have not tried the thin-crust pizza, but Coffee claims it is the best in Dallas. She's a Texas girl. What else is she going to say?
Both times I dined at Dal Testardo, I ate the lasagna. At the moment, the dish is still a special, but after word gets out on this enchanting take I'm sure it will make it to the regular lineup. Pasuvio doesn't use cheese, he makes a glimmering Bolognese sauce and layers the noodles with a basic Béchamel sauce. The result is a light and delectable version.
Other items I've tried and would say are way above average are the rigatoni with house-made sausage, spaghetti carbonara, and Portobello mushroom ravioli with butter and sage. One of my buddies at the table is a self-proclaimed expert in spaghetti carbonara. "I thought it needed more cheese and more pancetta," he said. "It was good, but not overwhelming."
There is a nice Caesar salad, but more inspired choices include a simple, but elegant bunch of peppery arugula sprinkled with walnut halves and dressed in olive oil and a lovely salad of shrimp, avocado, red onion, and cherry tomatoes tossed with mixed greens.
While Pasuvio mans the kitchen, Coffee works the dining room. They are both personable and take extra time to chat with customers. If he has time, Pasuvio will make an off-the-menu item for a finicky customer.
Check out the menu on the website and choose an appropriate Italian wine. The BYOB policy will be in force at least until the end of the year.