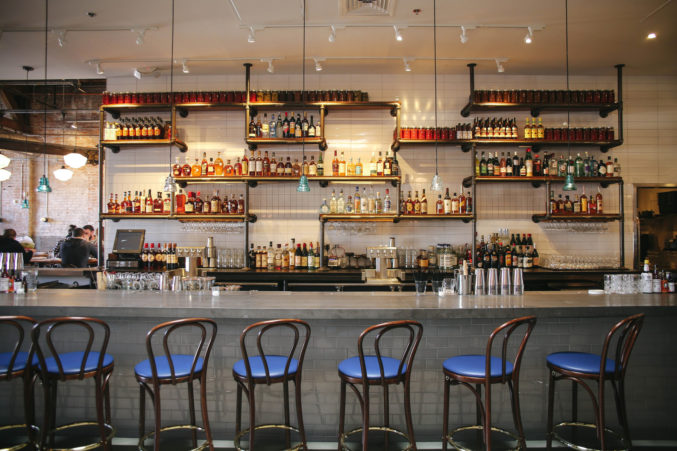 Filament to Close After Dinner Service Tonight
Say goodbye to chef Matt McCallister's modern Southern restaurant in Deep Ellum.
When Matt McCallister and company opened Filament in late 2015, the restaurant world looked rosy. McCallister's FT33 was the belle of the ball. His team at the mother ship was strong. He enlisted talented Cody Sharp as executive chef, took over an old machine shop in Deep Ellum, and created a tribute to the new South. Our dining critic Eve Hill-Agnus ranked Filament as one of the top new restaurants in 2016. She wrote:
From the start, I loved the dishes that hewed close to heritage and history with Delta Blues rice from Mississippi, heirloom peas, a tiny artisan producer's stone-ground grits. Hot fried catfish cascaded with house horseradish ranch dressing. Hoppin' John, petaled with black truffle shavings, announced its presence like the deepest stirrings of rightness.
Although they opened to rave reviews and good business, things happened. Sharp left in April 2016. Other restaurants opened in Deep Ellum. Restaurants closed (Luscher's, On the Lamb) in Deep Ellum. Filament became one of the (too) many modern Southern restaurants in town. Who knows why a restaurant doesn't work these days. And if somebody has a theory on Deep Ellum, I'm all ears.
"It just doesn't do enough business for a full service restaurant," McCallister said by text. "It's Deep Ellum. We weren't a small bar and didn't cater to the Deep Ellum crowd (big mistake). You can't make it on a business that only really does business on Thursdays through Saturdays." McCallister made changes to the menu recently but knew the handwriting was on the wall. "We reduced the menu and made it more approachable but that wasn't enough."