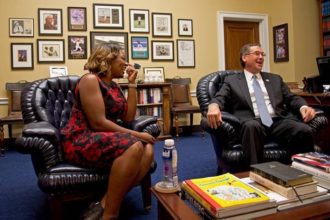 Last month, I wrote a post about food waste in Dallas and the fact that there doesn't seem to be much effort by local restaurants to do their part in lowering waste by recycling. Today we turn our attention to what you can do to make a difference in your home. A new nationwide poll conducted by Food Policy Action (FPA), co-founded by chef and food advocate Tom Colicchio, and the Grocery Manufacturers Association found that nearly three out of five Americans have discussed whether or not to throw out food based of food date labels.
The survey reveals that most household members argue about throwing out food. A lot of advocates feel the current date labeling system is confusing. "There is no federal standard for date labeling on food," Colicchio says. "And the confusion from the inexact patchwork system leads to wasting food that is perfectly safe to eat."
Here are some of the findings:
40% of the food produced in this country never gets eaten, and while there are a lot of ways to reduce that number, studies have found that the single most cost-effective thing to do is to clear up the confusion around date labeling.

57% of Americans have discussed whether or not to throw out food based on a date label with a spouse, partner or roommate. Women are more likely than men to say they have had a disagreement, and women are more likely than men to throw food out. However, majorities of men and women say they want to keep food for longer.

More than half the respondents claim they are the ones that want to keep food longer—60% said they were the ones to keep it and only 40% said they were the ones who wanted to throw it out.

In general, men are more likely to say they want to keep food longer—64% of men claim they were on that side of the argument compared to 56% of women.

Arguing about date labels isn't a partisan issue—nearly the same percentage of Republicans and Democrats (59% to 56%) said they are on the side of keeping food longer.

There were some big regional differences in the poll. Of those that debate throwing away food, 47% in the Northeast say they are on the 'keep it longer side' but in the West that number jumps to 70%.

Age is also a factor when there is a debate about throwing away food based on the date labeling. Just 51% of those under age 30 said they were the one arguing to keep food longer while 64% of Americans ages 50-64 said they take that side in the debate.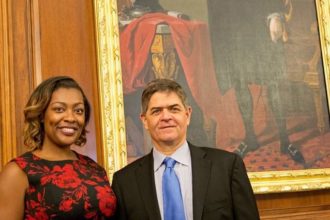 We've got to make some changes here. In an effort to get those changes made, Dallas chef Tiffany Derry joined Food Policy Action Education Fund and a dozen other top chefs from across America and traveled to Washington, D.C. On July 25, the group walked the halls of Congress on Capital Hill and met with lawmakers to discuss their concern. The effort was part of Plate of the Union's farm bill education campaign, a joint project with the Environmental Working Group.  These advocates urged support for date labeling reform, farm bill measures, and other federal tools to reduce the amount of waste.
Derry met with over 60 Senate and House offices including Texas House members U.S. Senator Ted Cruz, Representative Filemon Vela, Representative Marc Veasey, Representative Randy Weber, Representative Pete Sessions, and Representative Will Hurd. They worked both sides of the aisle and asked asked Congress to enact smart food waste reduction policies and good food policies in the next farm bill. The group supports legislation to create a simplified, streamlined system that would use just two labels: one for quality and one for safety. A label of "Best By" for most foods would indicate an optimum freshness date but would not mean that food that has passed that date would be unsafe. And a second "Use By" label would be reserved for foods—like deli meats or smoked seafood—that are actually unsafe to eat after a certain date.
Makes sense to me. I just poured a full gallon of milk past sell date down the drain. Thank you, Tiffany to take time out of your busy schedule to make a difference. If each and every one of us changes a few of our habits, it will make a difference.
Get the SideDish Newsletter
Dallas' hottest dining news, recipes, and reviews served up fresh to your inbox each week.