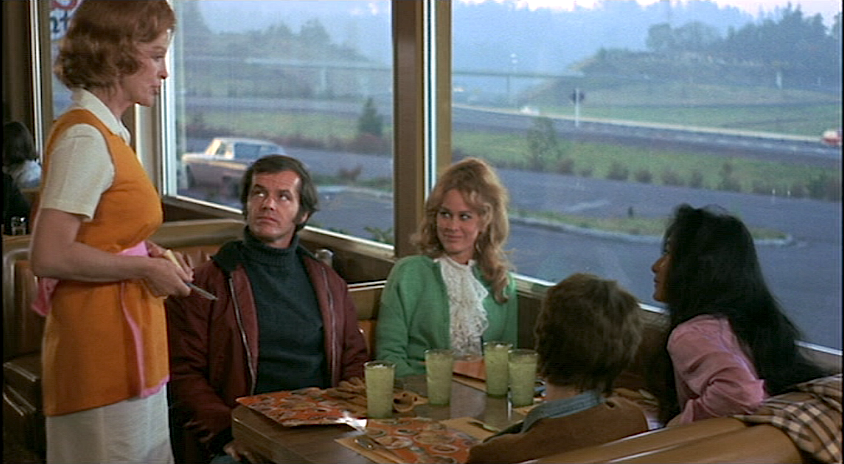 My Five Cents: Servers Who Interrupt Table Conversation, Pt. 3
The conversation between aggressive servers and paying customers continues.
I published a post on December 1, 2015 about an experience I had at an upscale steak and seafood restaurant. The subject was aggressive service. I began:
A couple of weeks ago, I met a friend I haven't seen in ages at a swanky uptown restaurant. She and some friends of ours have had some health issues. Our conversation was extremely personal and serious until the servers attacked our table with military precision. The staff was trained to a fault. They hit at regular intervals and busted into our discussion like robots.

After the fourth interruption, I said something like we need a few minutes and I'll let you know when we're ready to order. The reply, "No problem. Take your time." I can't tell you what 18 years of hearing that from a server has done to my brain, but I'll save that for another post.
There were over 100 comments divided between pissed off servers and diners who agreed with my premise (I'm sorry they have disappeared from our server). I realize many restaurants have managers who roam the floor and time servers as they move about the room. They are trained on timelines: greet the customers, return in X minutes to read the specials, return again in X minutes to take orders, clear table, and repeat.  I get it. Turn the tables efficiently.
In that post, I put forth the theory that customers deserve the right to interrupt that cadence. It turned out that a few minutes after my friend and I were seated, she shared with me a recent, worrisome medical diagnosis. When the server approached our table, I simply asked for a few minutes and was told "no problem, take your time." Short story: she was back within minutes, sent away, and returned again within minutes.
I am bringing this situation up again because yesterday I received an email from a professional server who had just read the post. She skewered me good:
As waitress myself, we HATE interrupting people, however it's our job, and we have our manager on the floor on our backs constantly shouting at us asking if we have been over yet. Going back to where you state the poor waitress was trying to explain the specials. Once again, doing her job. You couldn't pause your conversation for a few moments? Shame on you. It's a RESTAURANT, expect to be interrupted a few times. Unfortunately, a reviewer or not, the restaurant does not, revolve around you. There is a lot to do behind the scenes, we are trained with service steps, we have to interrupt your very important conversation, god forbid anybody disturbed it (that's why it was held in a public place, right?) so that we can process your order into the computer so the chefs know what food is up and coming, so they can balance their time and make sure EVERYONE not just you, has a good evening.  This has by far been the most degrading, rude, selfish review I have ever seen. It shows no compassion to the other side. Just because we serve on you doesn't mean we have to stand their [sic] for hours waiting for your conversation to finish, we have a restaurant to run, and 6 other tables who are exactly like you, eating at the same place, and somehow, manage to put their conversation at hold, because they have basic respect. We might be a waitress but we are people and deserve respect. What that Waiter did was perfectly fine, the problem lays with you. As a waitress I know EXACTLY, what type of customer you are. I have dealt with awkward customers for years and not blinked an eye, however seeing this review absolutely infuriates me as to why you think you can just completely ignore waiting staff, they are there for you, you chose to come to a restaurant therefore the service comes with it. I honestly HOPE you see some type of sense and maybe are a little bit nicer in future.
I wrote the person back and explained that, as a restaurant critic and a former server, I wrote that post because my experience at that restaurant stood out from my thousands of experiences on both sides. I wasn't rude to anyone, I simply asked for extra time. If the service training in your restaurant is so impersonal that a server can't break rank to recite the specials a few minutes past the stop watch, then don't utter "no problem, take your time." And then criticize me when I do.
Customers have so many choices these days. Restaurant managers should do anything to keep a customer happy. Even if it means straining their service model by five minutes. I'd love to read your thoughts on how diners and servers deal with service timing.