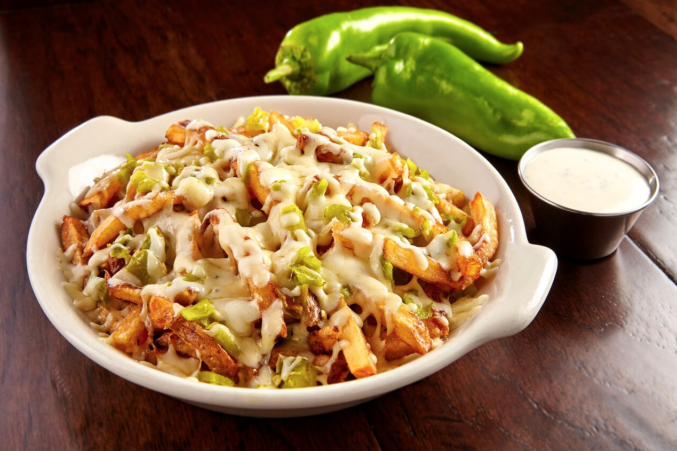 French Fry-Day: Snuffer's Restaurant & Bar
Forget the cheddar cheese version. These fries are perfect on their own.
In the past we've written that downing an order of cheese fries at Snuffer's is a rite of passage. They are certainly Dallas' most effective hangover helper. If you are new to the phenomenon, the fries, which come in three sizes, are a mound of hand-cut fries buried by layers of cheddar cheese, sliced jalapenos, green onions, and scads of crispy bacon. They are a guilty pleasure and it would be rude to even estimate the number of calories or sodium content in an order. I'd say if you don't eat them every week, you'll live. However, you just will need to buy pants with an elastic waist.
But what about Snuffer's fries without all of the glitz and glamour? Does anyone even order them plain?  I found them on the menu right under fried pickles. They sell two sizes, small and large. A small order is a very generous portion.
Once I was in my car and unfolded the wax paper, my nose was treated to a heavenly aroma of warm greasy potatoes. My teeth punctured a thin crisp exterior and yielded to warm moist centers of fluffy potato.  I would have cooked them a minute longer (do so if you like crispier fries) and salted them a bit more. In hindsight, I appreciate the low salt factor. I don't like a ton of seasonings or salt on my fries, and at Snuffer's you can control your sodium level. Most of the fries were around 4 inches and the nubs at the bottom could have been crunchier, but these are damn good fries. Think twice before you robot order the cheese fries. These fried potatoes are worthy of your respect.