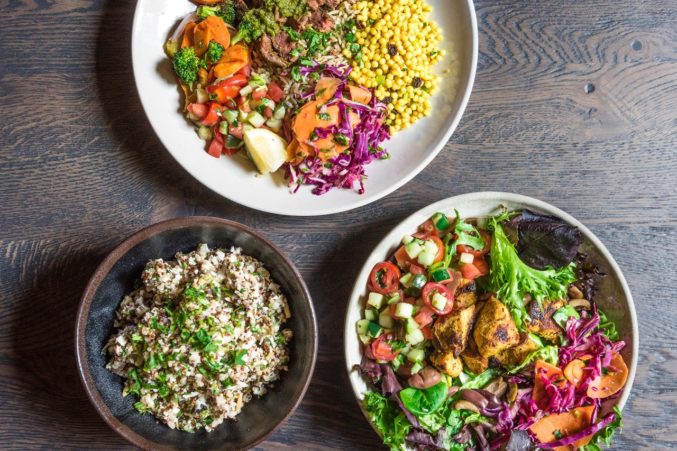 Roti Modern Mediterranean to Open in Uptown
This is the Chicago-based chain's first Texas outpost.
The first Texas outpost of Roti Modern Mediterranean will open in Uptown this Friday, June 16. The Chicago-based chain offers a menu of build-your-own sandwiches, rice plates, and salads.
Take a look at the menu:
A "Community Day" pre-opening event will take place on Thursday, June 15. Customers can donate any amount of money at the door in exchange for a complimentary meal. The event runs from 11 a.m. until 1 p.m. and 5:30 p.m. until 7:30 p.m. Proceeds benefit Café Momentum.
Roti Modern Mediterranean is located at 2355 Olive St.‬ Hours are Monday through Friday from 11 a.m. until 9 p.m. and Saturday from 11 a.m. until 7 p.m.