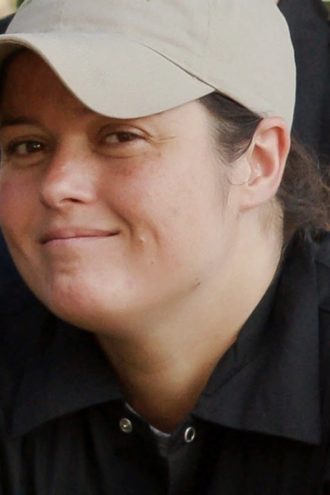 Since she moved to Dallas in 2000, chef Colleen O'Hare has amassed some serious street cred. She toiled in the tiny kitchen at Sharon Hage's York Street and the larger one at Hibiscus. She partnered with chef Jeana Johnson. Together they lit one of the first fires in the Dallas taco revolution when they started selling them at the Green Spot. Then, they opened Good 2 Go Tacos, Acme F+B, and Mot Hai Ba. Last year, the duo parted ways and sold Mot Hai Bai, and, in early January this year, they closed Good 2 Go. Johnson is working with Jack "Maple and Motor" Perkins on his new project, Mockingbird Diner. O'Hare has joined the feisty Front Burner restaurant group whose stable now includes Mexican Sugar, Velvet Taco, The Ranch at Las Colinas, Whiskey Cake, Ida Claire, and Sixty Vines. They tapped O'Hare to head the kitchen at The Keeper, a seafood restaurant located across the street from Mexican Sugar in The Shops at Legacy in Plano. The opening is scheduled for August.
Where are you from and how did you end up in Dallas?
I am originally from a small town in Ohio called Bellbrook. I started cooking there when I was 14 at a country club. I was the executive chef there by 18. Then, I started my travels to cook. In 2000, I was recruited by MCrowd to open Mercury at Willow Bend.
Can you tell me how you saw the food scene in 2000? Was it full of opportunity?
Dallas was just gearing up its food culture to be on the map with San Francisco and New York City. I was excited to break into the fine dining scene here. I was honored to learn from other chefs like Sharon Hage. Hopefully, for the past 10 years, my restaurants have helped contribute to diversifying the ever-evolving dining culture in Dallas. Now, I'm ushering in a new era with the amazing team at Front Burner. The Keeper concept is a perfect fit. It's everything in my wheelhouse. I'm really excited to bring another concept that is new to Dallas.
What kind of menu are you putting together?
We are creating a modern seafood restaurant that focuses on freshness and sustainability. All of the fish is flown in daily from its dock. The origin of all of the fish is from Pacific waters. The menu itself is inspired by the cultures that make their living there: Vietnam, Polynesia, and Hawaii to name a few. Dishes like Miso Sablefish with bok choy and pear and spicy king crab legs are a glimpse.
Can you give us some details on the restaurant? 
The restaurant design is beautiful with bright white, sea foam green, and lots of indoor plants. It has huge windows looking into the kitchen. We have a walk-in that our fish cutter works in with a window out to the dining room so you can see all the action.  The bar specializes in tiki drinks and artisan rum. The space is big. There are 250 seats including the outdoor patio.
Will you have input on any of the other Front Burner concepts?
Possibly in the future. Right now, The Keeper is my baby though. It gets my full attention!
What is your go-to spot in Dallas?
My go-to spot is Houston's/Hillstone. It's the most consistent restaurant in Dallas.
Did you feel slighted because you were a female chef? Do you think Dallas is a good place to be a female chef?
I've never felt that way. If you're good, you get the jobs! You just have to be tough and have thick skin. Dallas is a great place for female chefs to excel.
Get the SideDish Newsletter
Dallas' hottest dining news, recipes, and reviews served up fresh to your inbox each week.