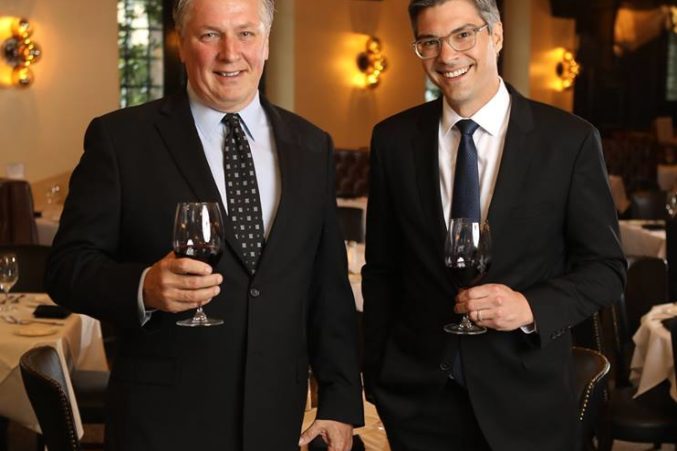 Al Biernat Signs Lease Extension for Highland Park Location
The iconic steakhouse will be there another 10 years.
A lot of you have heard the rumors that Al Biernat was going to lose his lease in Highland Park. There was a lot of talk that his landlord, Leisa Street, was going to tear the place down in three years when Biernat's current lease expired and build a 16-story building. The rumor mill whirred even more when Biernat started construction on his second location of the iconic steakhouse in the former Del Frisco's building on Spring Valley. Many thought he was going to close Highland Park and move north.
Well, most of that is fake news. Biernat did have three years left on his lease, and Street did contemplate building a high rise, but last night she called Al and told him she was extending his Oak Lawn lease another 10 years.  "It's so great," Biernat says. "It happened on the night of our 19th anniversary. I was so concerned about having to find another location in this area to take care of our regular customers."
The Spring Valley location of Al Biernat's will open in October. Then there will be two locations.