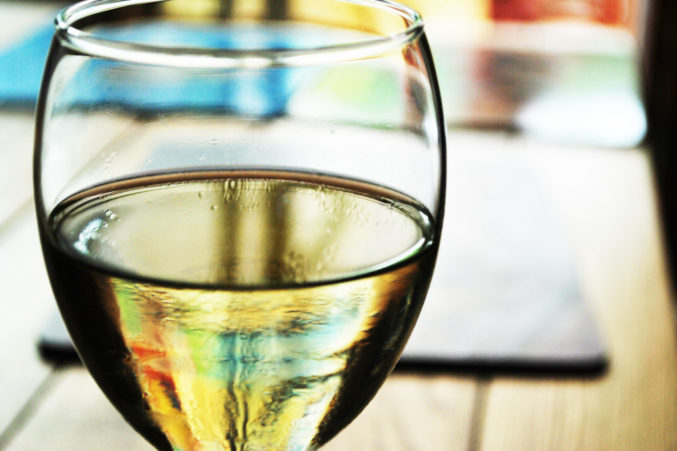 What To Drink Now: Wine Day Chardonnay
Today is National Wine Day and National Chardonnay Day. Sip one of these to celebrate both.
Toast both with one, or all, of these. (Note: Some selections were sent for editorial consideration.)
Jackson Family's South African white Capensis uses both French oak and stainless steel fermentation. The 10 months of aging on the lees (yeasts) develops nice concentration and texture. The resulting wine is elegantly balanced with Meyer lemon, ginger, and hazelnut. ($80)
Pahlmeyer is a longtime Napa favorite. The artisanal wine expresses crushed stone, ripe fruit, and brioche notes—all of which make it an ideal wine to pair with food. ($75, Spec's)
Rolando Herrera celebrates the American Dream with Mi Sueno wines. Herrara immigrated to the U.S. from Mexico when he was a child. He worked his way up in the industry and eventually became a noted consultant and winemaker for properties throughout Napa. His passions are revealed in each of his wines, like his Mi Sueno Carneros Chardonnay.
Silhouette from Merryvale highlights complex structure thanks to 18-months in Burgundian oak, aging on the lees. Pair this refined wine with heartier dishes.
Stag's Leap Wine Cellars Karia Chardonnay blends fruit from southern Napa Valley for an aromatic wine with stone-fruit and honeysuckle. ($34, Dallas Fine Wine)
Frank Family Chardonnay consistently delivers one of my go-to Chardonnay wines. Even when Mother Nature doesn't cooperate, their wines remain delicious. ($35, Spec's)
Older vines at high elevations on Napa's Spring Mountain at Stony Hill Vineyards create a stunning, mineral-intense, earthy Chardonnay that is lean, racy, and delicious. ($55, Spec's)
Cool Pacific breezes create a long growing season at Joseph Phelps' Freestone Vineyard on the Sonoma Coast. This slow ripening gives the Chardonnay time to develop and maintain its vibrancy. ($55, Spec's)
Acclaimed winemaker David Ramey sets varietal standards that are f
ollowed throughout the industry. His character-driven Ramey Russian River blends hand-selected fruit from Dutton, Rochioli, and Ramey's Westside Farm Vineyard. ($42, McKinney Wine)
Ferrari-Carano's range of Chardonnays start  light and crisp and finish rich and creamy. Fresh Ferrari-Carano Chardonnay ($23, Pogo's) layers ripe citrus and tropical fruit. Their 15-month oak-aged Reserve Chardonnay ($34, Goody-Goody) is filled with toasted honey and creme brûlée notes.
Dierberg produces Santa Maria Valley Chardonnay. Their vineyard location provides warm days and cool nights, a combination that ensures grapes reach fruit-filled ripeness and freshness. ($32)
For classic California Chardonnay fans, J Lohr October Night delivers a stone-fruit and creamy vanilla Chardonnay. ($25, Total Wine) Similarly, white-peach and apricot-filled Decoy Chardonnay offers high-quality for a delicious price. ($19, Pogo's)
Artisanal, hand-crafted techniques elevate Sea Smoke Chardonnay. Made from estate-grown Santa Rita Hills fruit, the thought-provoking wine layers mango, orange blossom, and marzipan. ($60)
The father-son team behind Flora Springs focus on small-production techniques. The Jon Nathaniel Chardonnay is produced using French oak and concrete fermenters that add cream and spice to wet-stone characteristics. ($35)
Umbrian Chardonnay may not be on your radar, but Tellus should be. It melds orchard-fruit with lemon-lime without oak influence or a high price. ($16, Spec's)
 Trefethen Oak Knoll Estate Chardonnay has been farming land in Napa Valley for 50 years. The location with cool southern breezes and warmth from the north creates a floral wine with tangerine, lemon, and cream. ($36, Dallas Fine Wine)