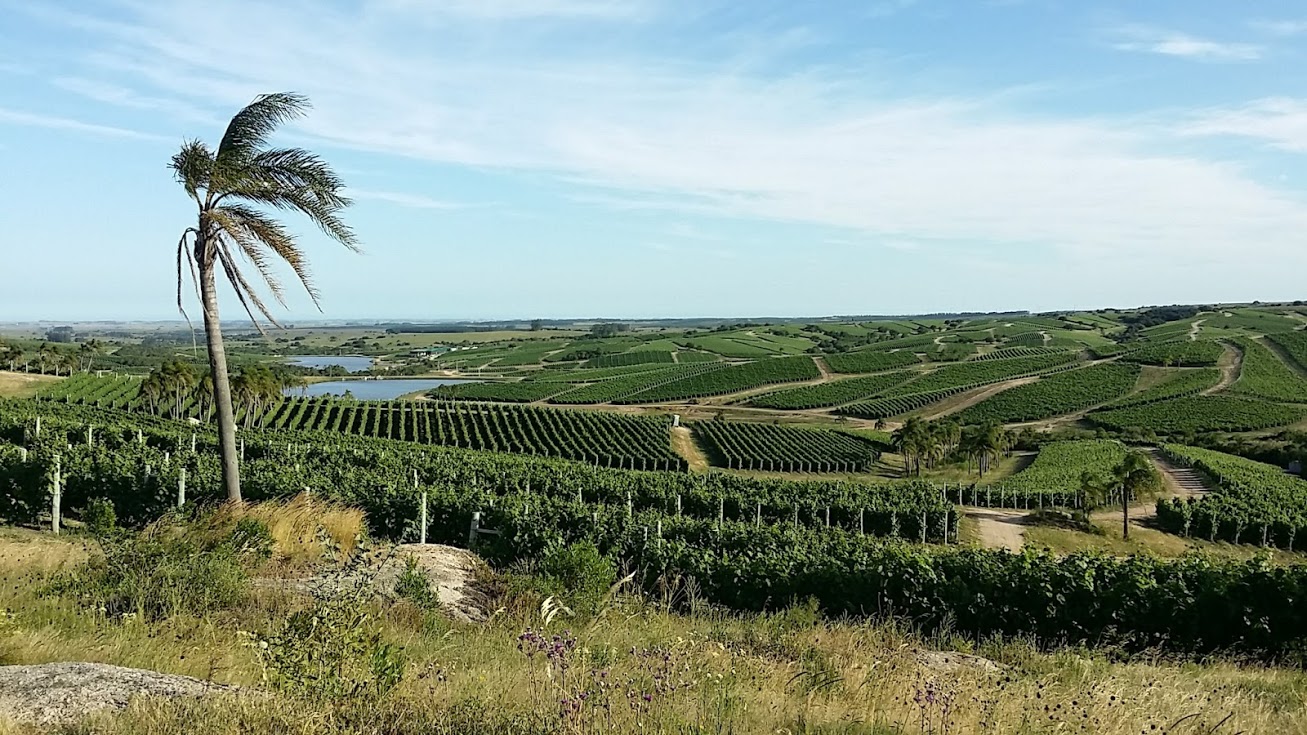 Winds off the Atlantic sweep through the flowering grapevines to Alejandro Bulgheroni's Southern Uruguayan estate, Bodega Garzón. The winery adds to Bulgheroni's expanding wine portfolio that also includes Tomero in Argentina, Château Suau in Bordeaux, and Bulgheroni Estate in Napa. (I visited Bodega Garzon recently as Bodega Garzon's guest.)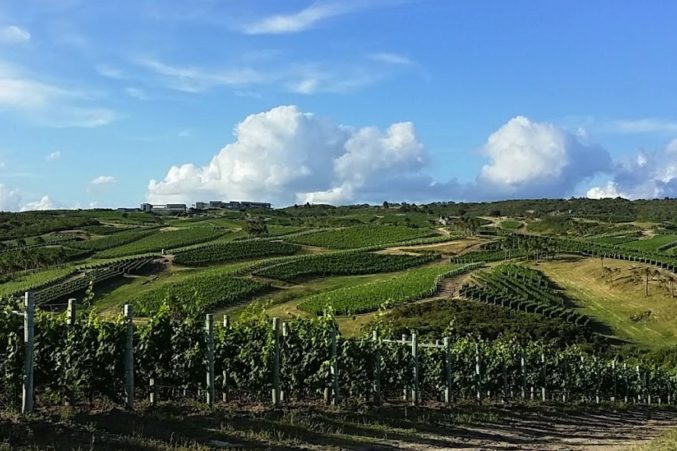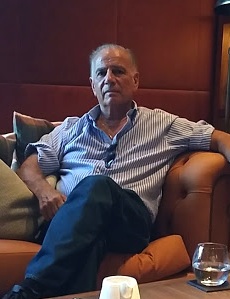 Bulgheroni made billions in the family energy business, Bridas Corporation, with his late brother. His Bodega Garzón love affair started in 1999 when he and his wife, Bettina, were vacationing at their Uruguayan home in Punta del Estate. Bulgheroni saw the property north of the resort town and it reminded him of the rolling hillsides of Tuscany. He envisioned making wine there.
He started Agroland S.A. on a 10,000-acre site and focused on premium fine-foods, forestry, vineyards, almond and olive trees, cattle, and wind energy.
Though Bulgheroni owns Argentina's largest oil company, eco-sustainability is a fundamental part of his business, remarking "we have to pollute less."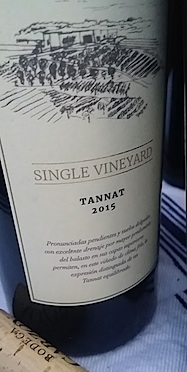 Though an emerging international wine region, Uruguay produces over 120 million bottles of wine annually.
Over the past ten years, over 1,000 blocks of vines have been planted on 500 acres at Bodega Garzón. Today their wines are showing impressive promise. Part of the success comes from consulting enologist, Alberto Antonini. The Italian winemaker is renowned for celebrating the purity and vitality of the fruit.
Here, rocky hillsides with mineral-intense, well-draining soils create high-quality fruit that are highlighted in their signature varieties, Albarino and Tannat.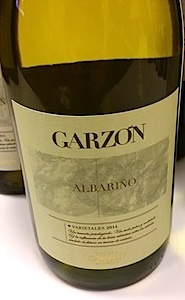 Aromatic, briny Albarino displays the oceanic influence of the Atlantic just eleven miles away. Typically robust Tannat reveals freshness that melds with inherent power, thanks again to the vineyard terroir and the restraint Antonini brings to his wines.
Additional varieties produced here include Sauvignon Blanc, Viognier, Pinot Noir, Cabernet Franc, and Petit Verdot.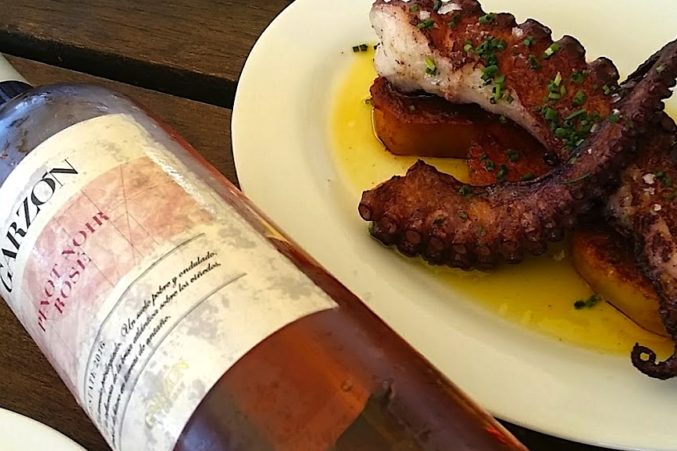 Bodega Garzón opened to guests one year ago. It become a wine and food destination for travelers. Today the property includes a luxurious tasting salon, traditional open-fire restaurant, and exclusive golf club. An eco-luxury hotel is in the works.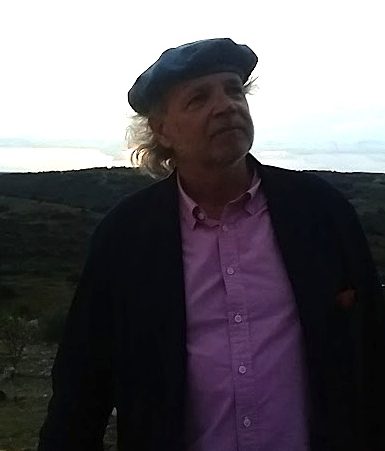 For their open-fire restaurant, Bodega Garzón enlisted the help of Celebrity Chef Francis Mallmann. Though his Netflix "Chefs Table"  episode portrayed the Argentine as a bit of a bon-vivant, Mallmann is quite introspective. His spirituality shines through the rustic, authentic dishes.
Grilling meat creates alluring aromas. Our brain's savory senses react to the hypnotic aromas and succulent flavors. We associate these flavors with Texas steakhouses. And, they are South American staples.
Asado outdoor-barbecues have fed and entertained South Americans for generations. Family and friends gather over fire-roasted lamb, beef, and fish with charred onions, pumpkin, and potatoes, dressed with chimichurri and olive oil.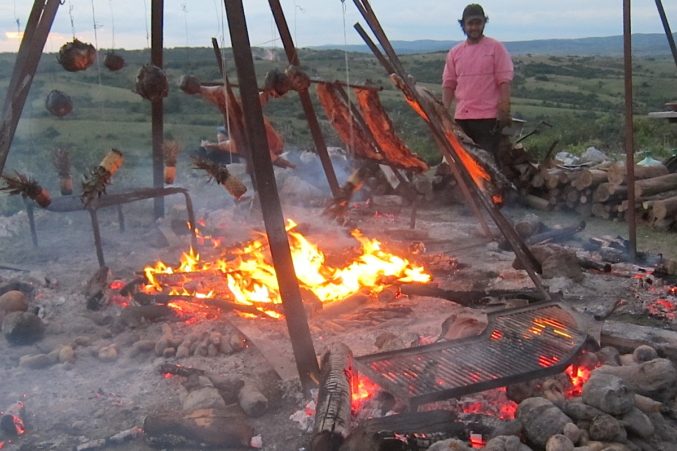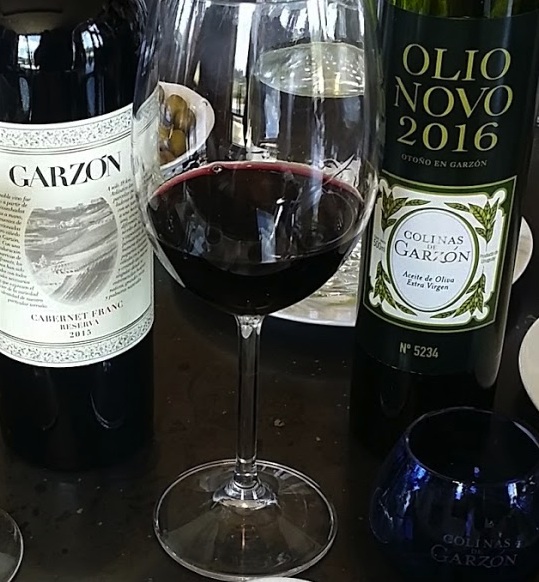 In working with the winery, Mallmann creates a restaurant destination for visitors coming from Punta del Este, or the beach town of Jose Ignacio.
Guests can enjoy a winery tour and tasting, then a meal influenced by Mallmann's Patagonian roots. Each flavor enhanced by Bodega Garzón wines, and extra virgin olive oils from Bulgheroni's Colinas de Garzón.
Mallmann has also created an oasis in the nearby town of Garzón. At his Garzón Hotel and Restaurant, Mallmann creates lavish dinners with his team of apprentices. He spends considerable time here, finding quiet inspiration at his mountain cabin not far from town. A lover of all things beautiful, every surface of his home, the restaurant, and hotel are filled with bowls of fragrant lemons and hydrangeas.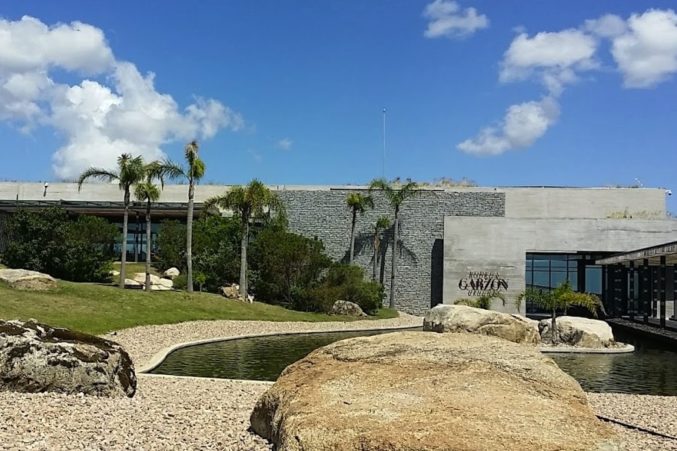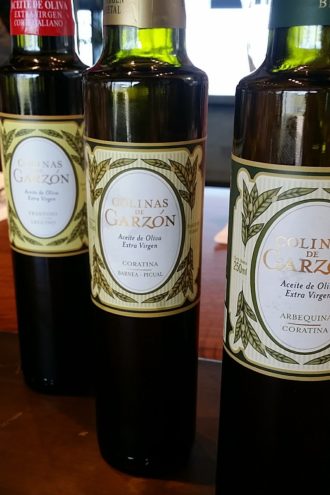 The winery welcomes guests year round. In addition to the noted opportunities, visitors may enjoy a full suite of Garzon Experiences. 
Bodega Garzón Albarino ($18), Tannat ($20), Sauvignon Blanc ($18), and Colinas de Garzón extra virgin olive oils are available at Spec's.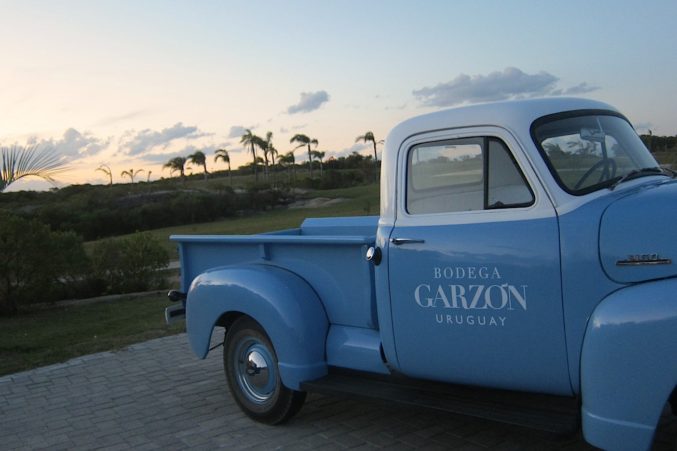 Get the SideDish Newsletter
Dallas' hottest dining news, recipes, and reviews served up fresh to your inbox each week.