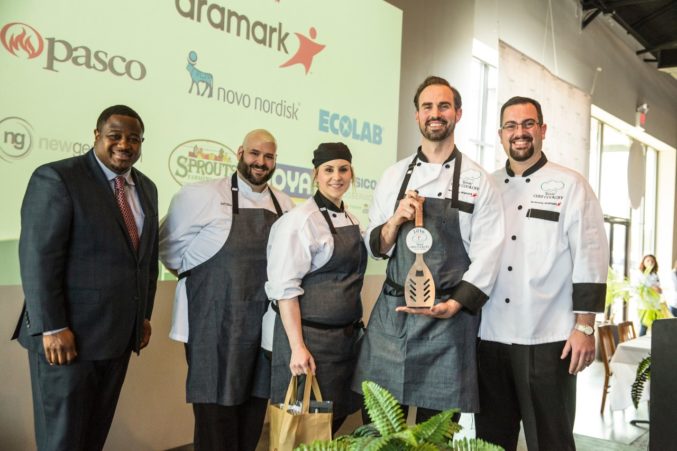 Aspiring Chefs to Compete in Third DHWI Cook-Off
This free event will teach you how to feed four people for $8.
The third annual Diabetes Health and Wellness Institute Chef Cook Off gets going at 3015 Trinity Groves at 2 p.m. on Thursday. It's fun and free and it brings high school culinary students from DISD and professional chefs together for a competition. This year's theme is Frugal Feasting for Four. Each chef team will get $8 to buy ingredients and create a healthy meal for a family of four. Yes, the event is a great way to learn about the Diabetes Health and Wellness Institute and make a lasting impact on the lives of those living with diabetes, but it also a chance to fine tune your grocery budget. According to the U.S. Department of Agriculture, more than 43 million Americans are on a supplemental nutrition assistance program to pay for food. The competition will be judged by chef Richard Chamberlain, owner of Chamberlain's Steak and Chop House in Addison, and considered one of the country's leading chefs; Tiffany Derry, celebrity chef, TV personality, and owner of The Cupboard in Dallas; and Beth Rankin, food editor of the Dallas Observer.
The event benefits DHWI, which is the cornerstone of Baylor Scott & White's Southern Sector Initiative. The institute was created to address the region's high prevalence of diabetes.