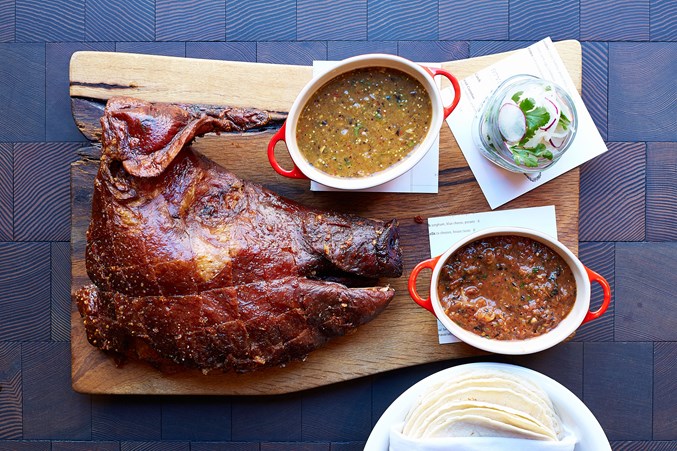 Coner Seargeant Promoted to Executive Chef at CBD Provisions
There's a new head chef at CBD at The Joule in Downtown Dallas.
Last June, I wrote a post about what I call the Whac-a-Mole chef syndrome. I wrote "it's a seller's market for talented chefs. With so many restaurants opening, they get job offers thrown their way all the time." And like the red kangaroos pictured to the right, they constantly jump around and confuse food writers and patrons.
Thankfully, the powers behind CBD Provisions decided to promote from within. Chef de cuisine Coner Seargeant has been promoted to executive chef. Seargeant has been in the kitchen at CBD since it opened under Tristan Simon's reign in October 2013. He has worked alongside talented chefs Richard Blankenship and Michael Sindoni.
Blankenship left CBD last December and hopped north to head the kitchen at the Neighborhood Services  location that will open at the Omni Hotel in Frisco. Sindori has popped over to Wheelhouse in the Design District, new gastropub opened by current CBD's new-ish parent Headington Companies. Seargeant was at the right place at the right time and naturally stepped into Blankenship's role. If you're a fan of CBD, I'm sure you won't taste the change. If you do, let me know.