We're Pretty Sure Tesar is Going Through Manopause, On National TV
It's The Change, y'all. He's going through The Change. Someone get him a supplement.
I knew someone would completely lose their mind and start bawling on Top Chef during this season, just because of Tesar's presence. I just never thought it would be Tesar who was doing the crying. But that's how this week's episode opens. With big, sad, Tesar tears.
At first, you think he might be crying because a fellow chef left the game last week.
Or maybe he's crying because he heard that somewhere on the planet, someone is overcooking scallops.
Or maybe it's just that Knife is doing totally fine while he's off at Top Chef.
Is he crying tears of joy because someone said Leslie Brenner was having a bad hair day? Or maybe Name Dropping just became an Olympic sport and he knows he's going to crush it?
But, nope: he says he's really losing it because he's proud of himself for making it this far in the game. Which is fair. It's hard for anyone to stick around on Top Chef this long, let alone someone who is burdened with the task of also being a Tesar.
In the QuickFire Challenge, Top Chef puts each chef's communication skills to the test. Chefs have to cook side by side with a mystery partner on the other side of a partition. They must walk their mystery partner through the dish, and both dishes need to be identical. That means visually, they must look exactly the same, and they also must taste exactly the same.
This challenge sounds difficult as hell. I couldn't even make Kraft mac 'n cheese 'n hot dogs on the other side of a wall from someone who's never made that delicacy and have the two dishes turn out looking the same.
But each chef team does a fantastic job of walking his or her mystery partner through the creation of a dish, and in this moment you respect the patience of a good chef.
But more than all that, it's hilarious that Tesar's mystery partner is his wife, and even though they're speaking through the wall to each other for half an hour, he doesn't recognize that it's her.
HOW DO YOU NOT RECOGNIZE YOUR SUPER HOT WIFE'S SUPER HOT VOICE, TESAR?
His reaction to the revelation that his wife has been cooking with him is the best thing that has ever happened on television.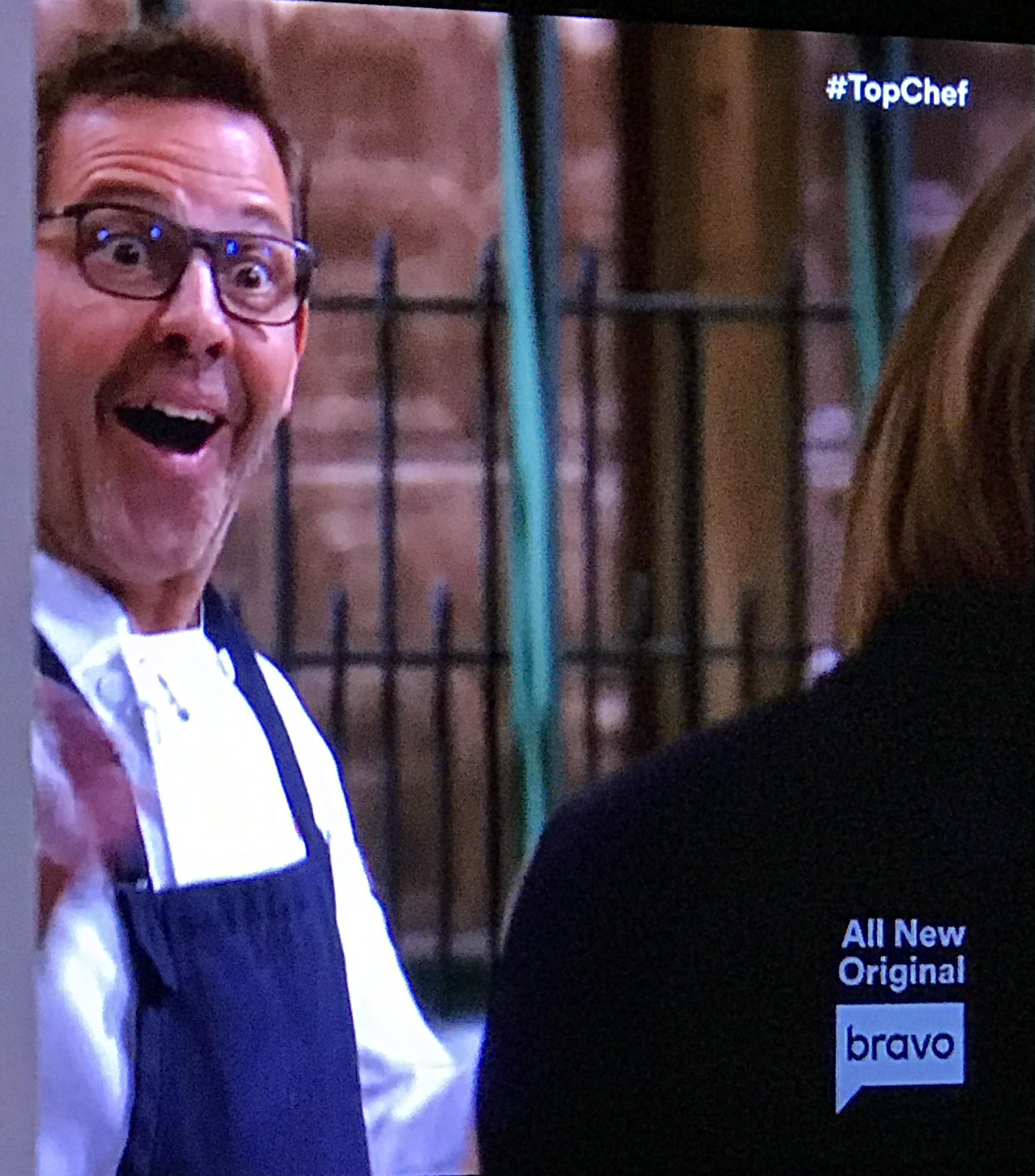 It's so over the top. And with every statement made on the show, it seems Tesar's on-camera reactions are starting to really run an emotional rollercoaster. Will he suddenly cry? Will he be happy-shocked? We just don't know. He even gets emotional about the fact that this is the last time the group will be shopping in Whole Foods together. "I'm gonna miss this." (*Tesar sad emoticon*).
I'm starting to think that this "Transition into a Scorpio Eagle" thing– this change he's going through–is actually just Tesar dealing with a serious case of manopause.
Cut to Padma at the house cooking them dinner. She says, "I have chicken in the oven."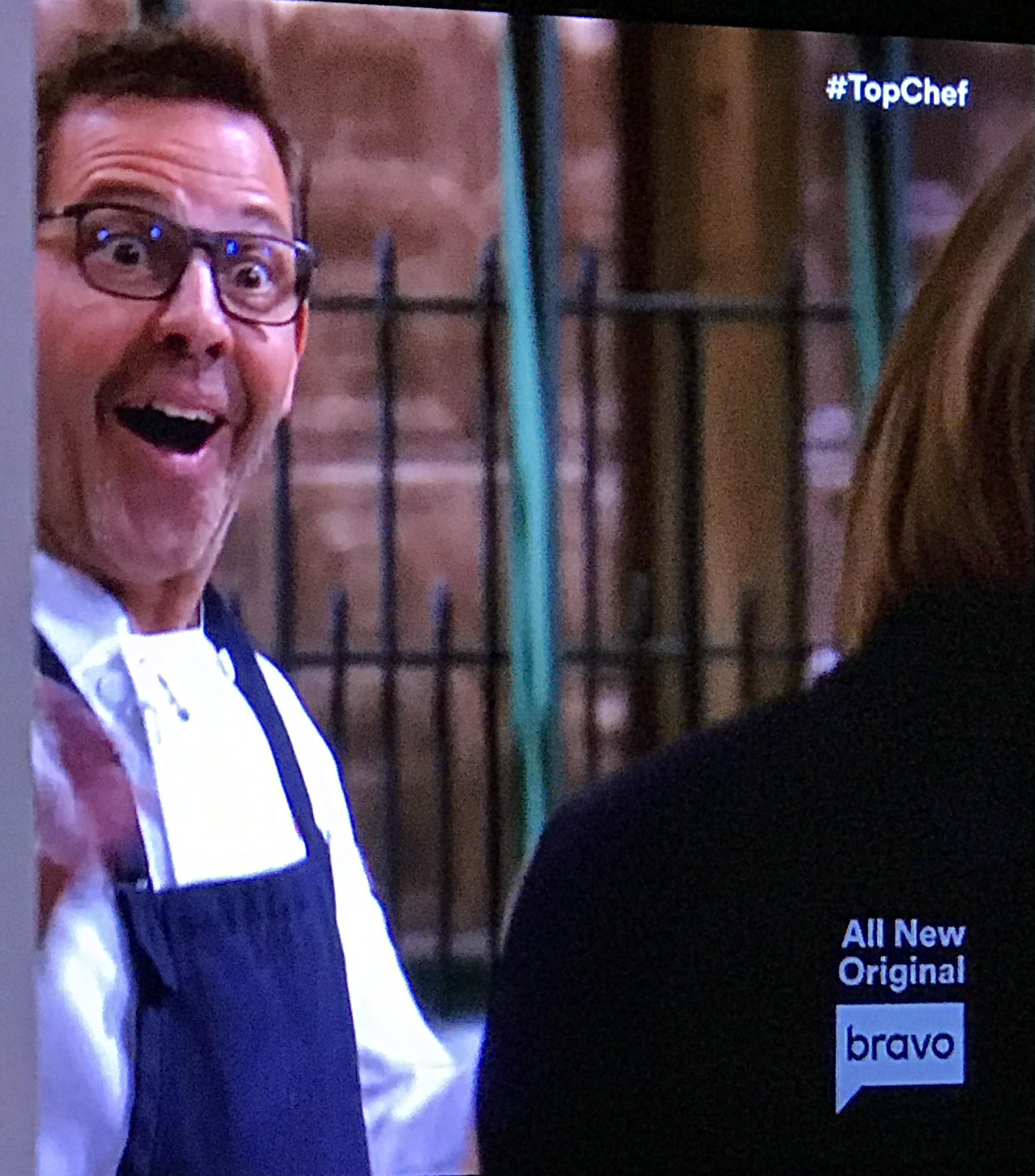 "And I brought my own rice because product placement."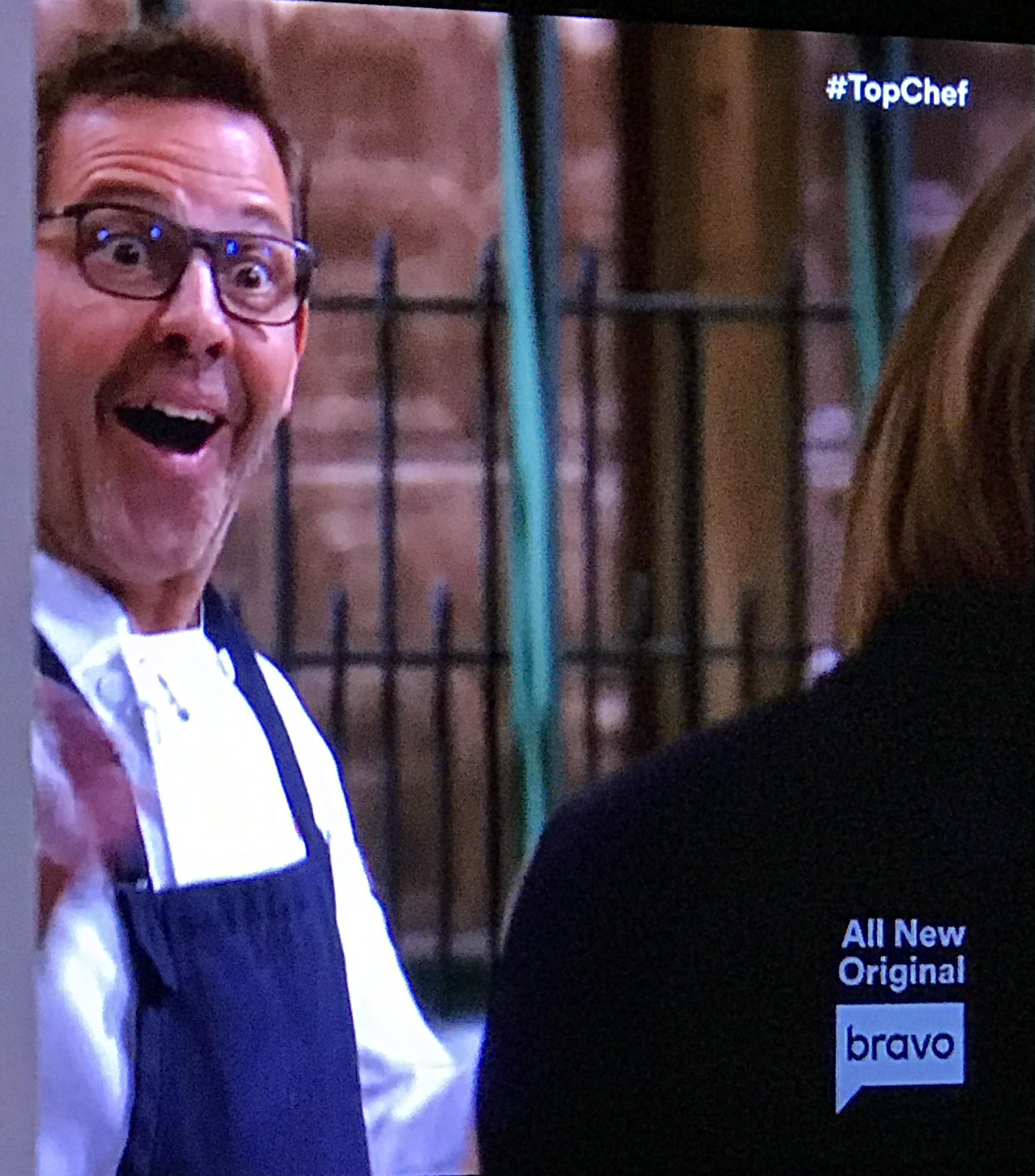 "And I also made you kumquat chutney."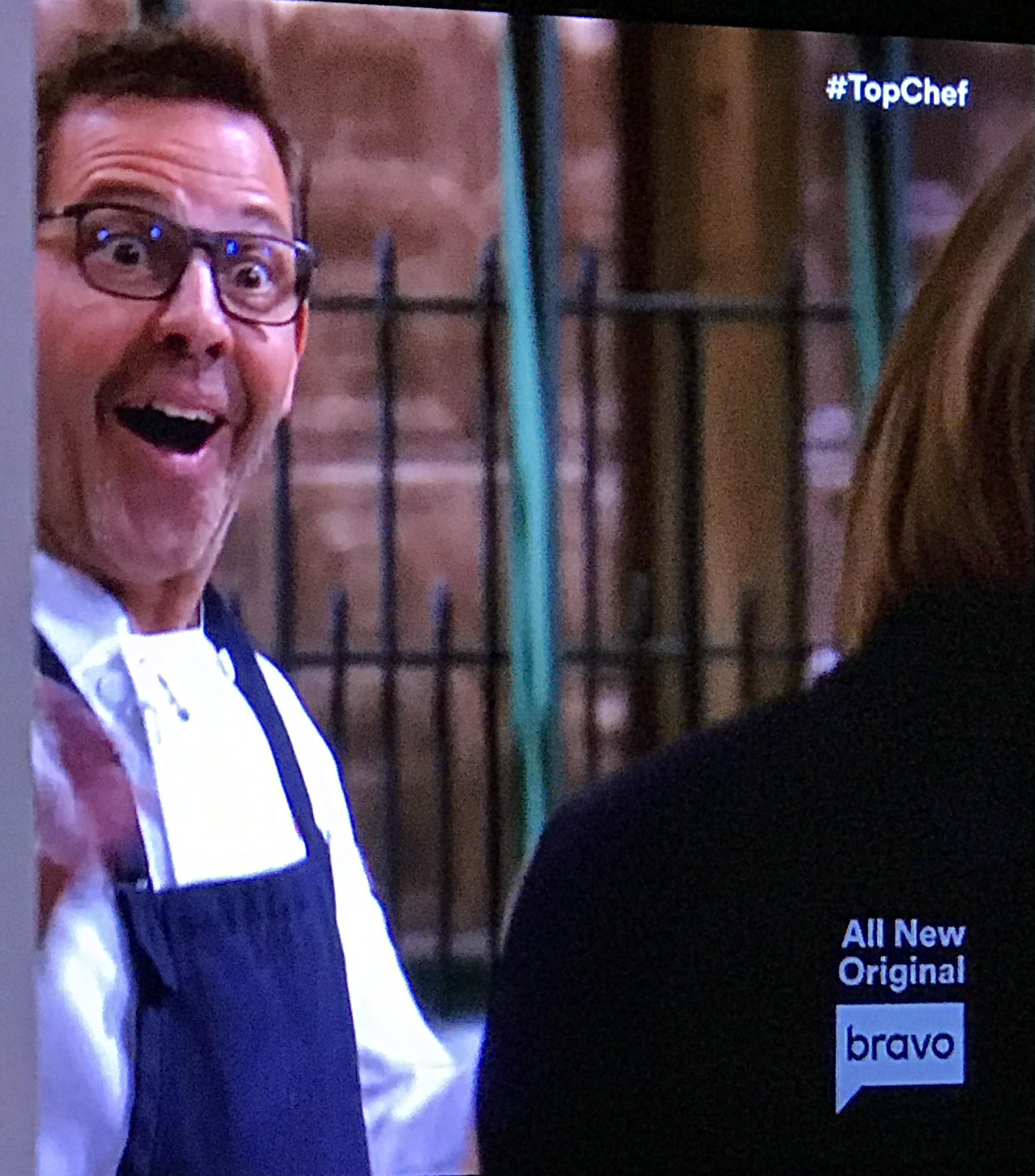 At the end of the episode, the judges are only half-happy with Tesar's dish, and you think for a second that he might go home.   The judges didn't think Tesar's dish stood out.
But he mentions the fact it's a simple dish, because his cute 5-year-old son has taught him to be himself.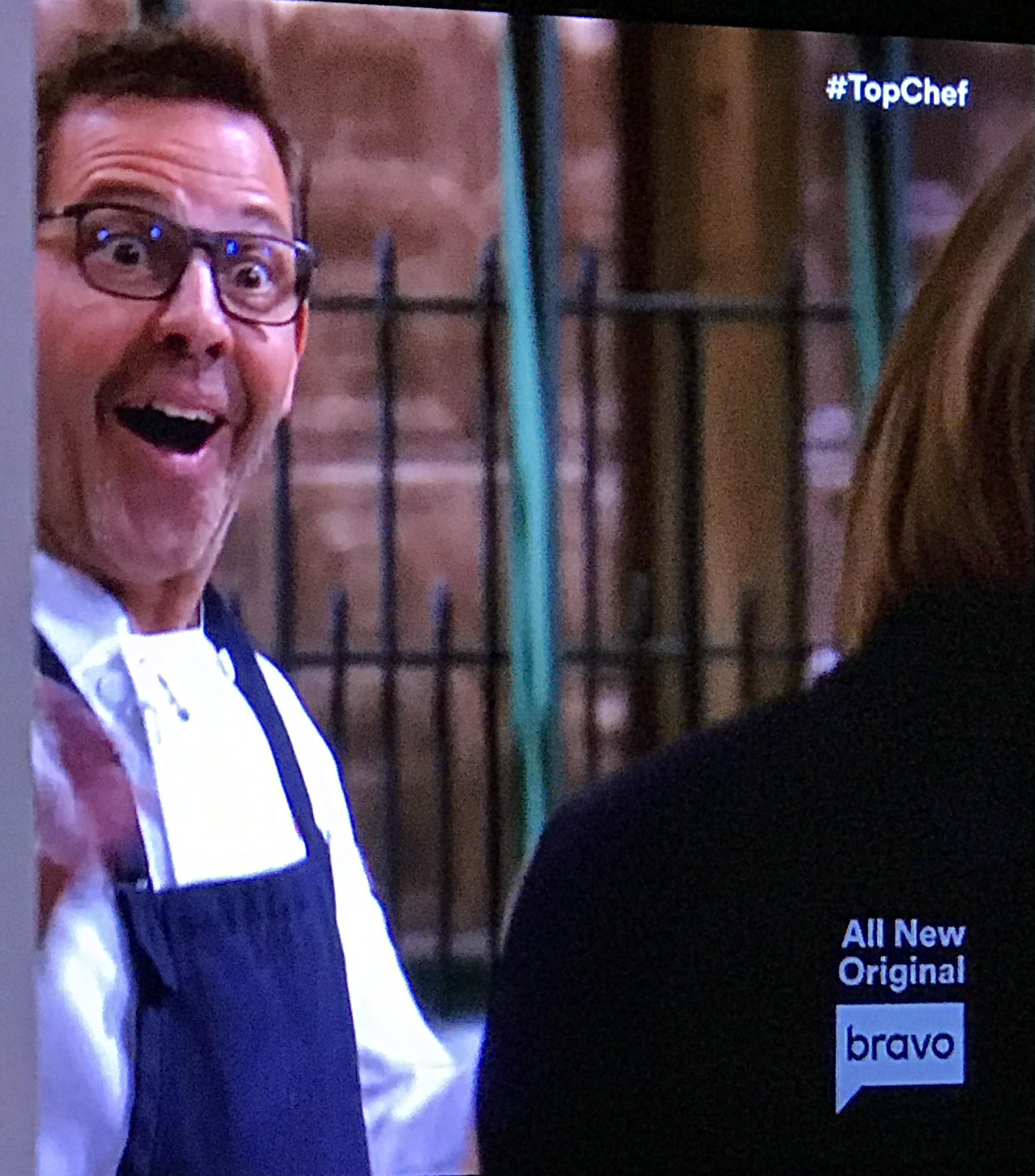 But the judges thought he should have peeled his peppers.
But then, they decide that he doesn't have to go home.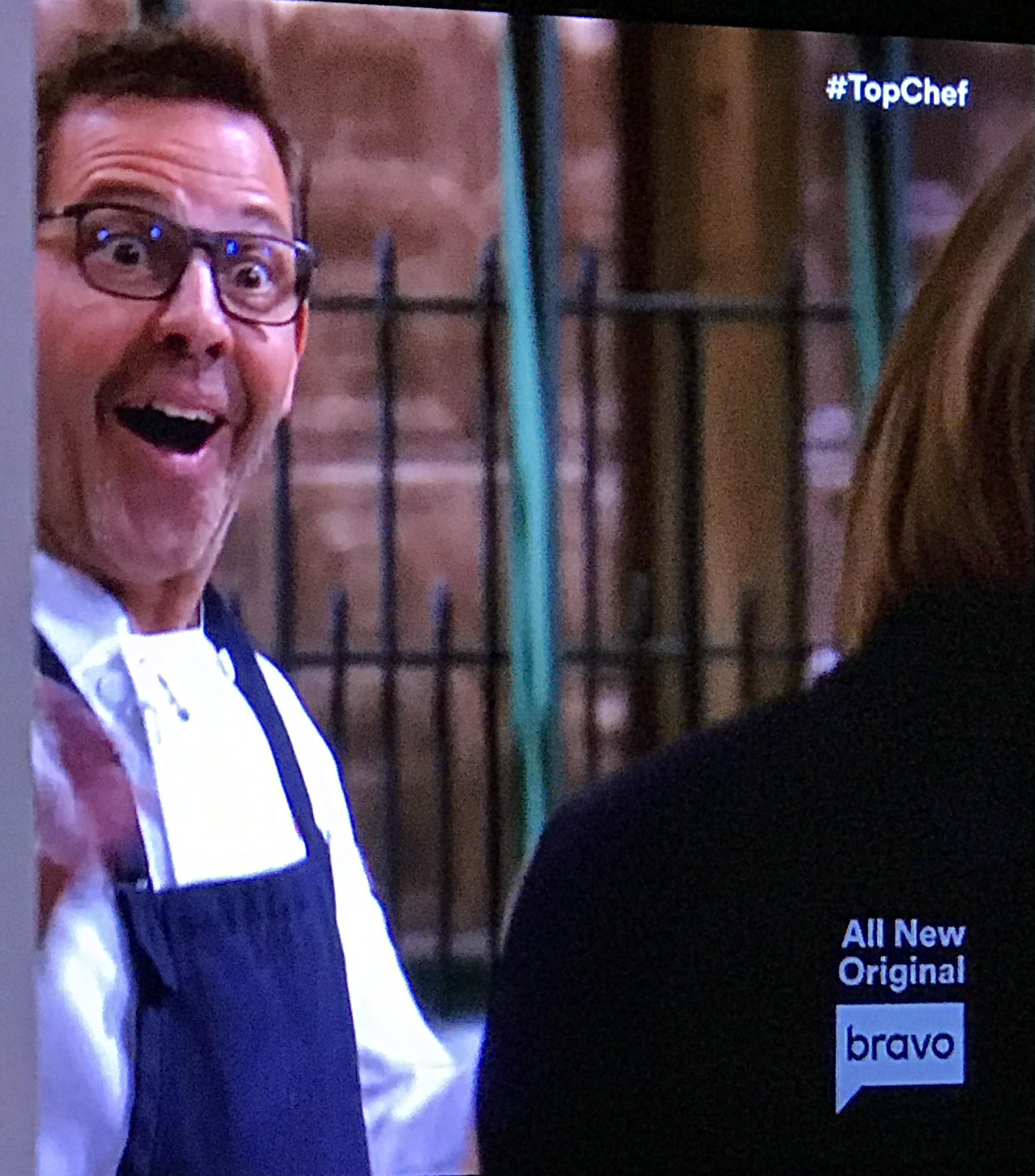 And Brooke leaves.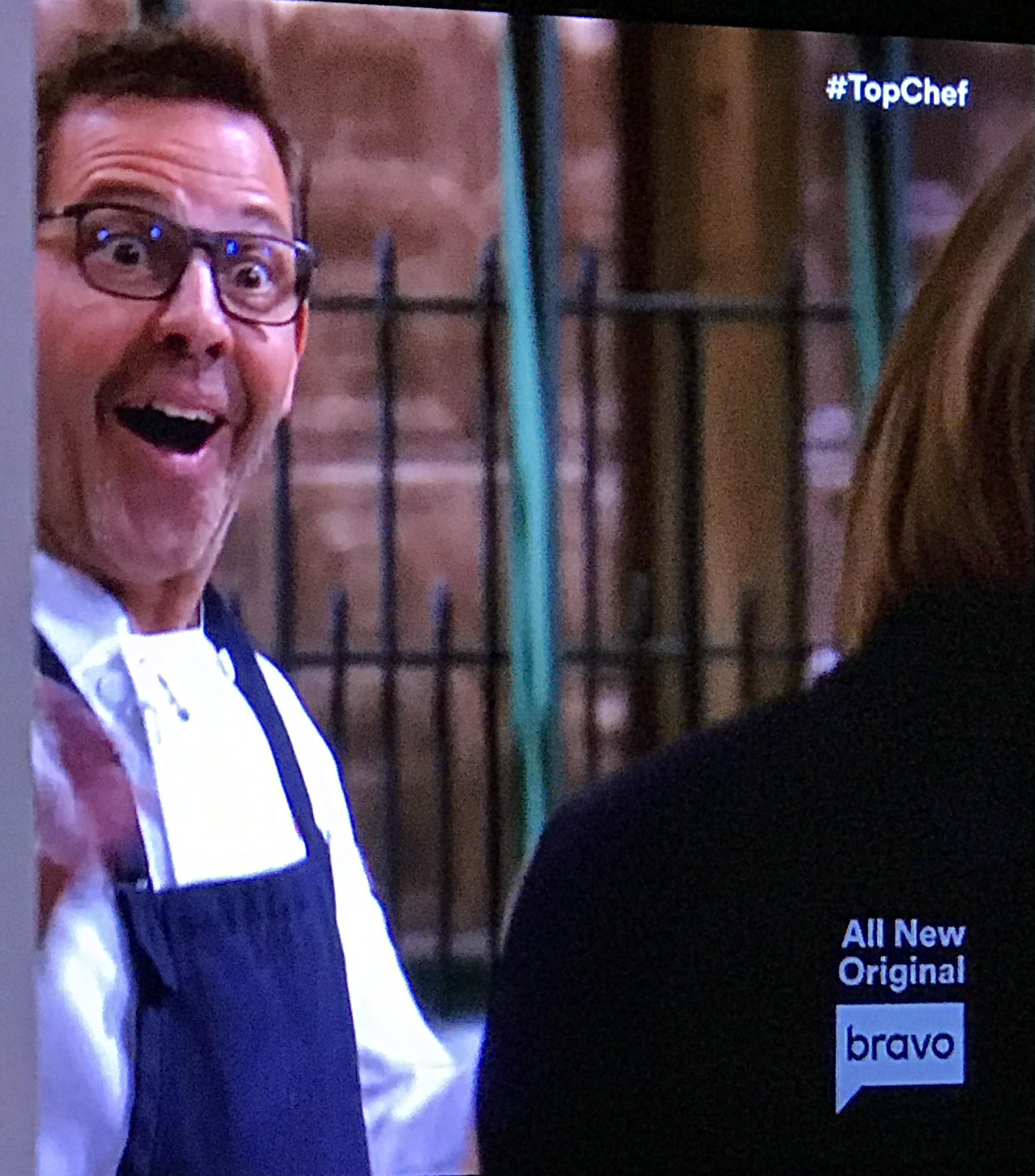 So that means that Tesar gets to stay.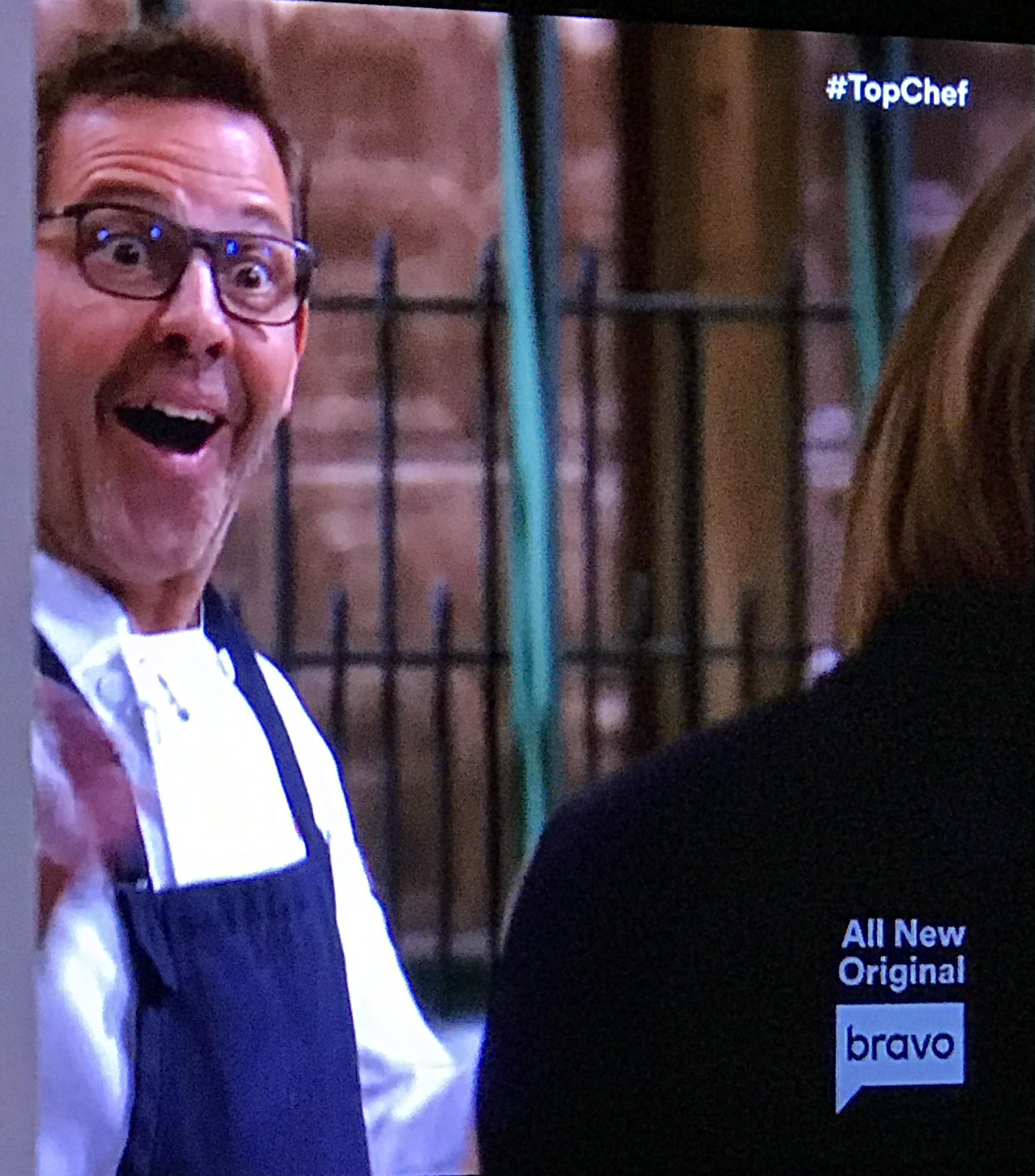 At the end of the episode, he cries about it.
When he wins this whole thing, he is going to cry his dang face off, laugh maniacally, throw a handful of glitter in the air, and light the entire set on fire. Mark my words.