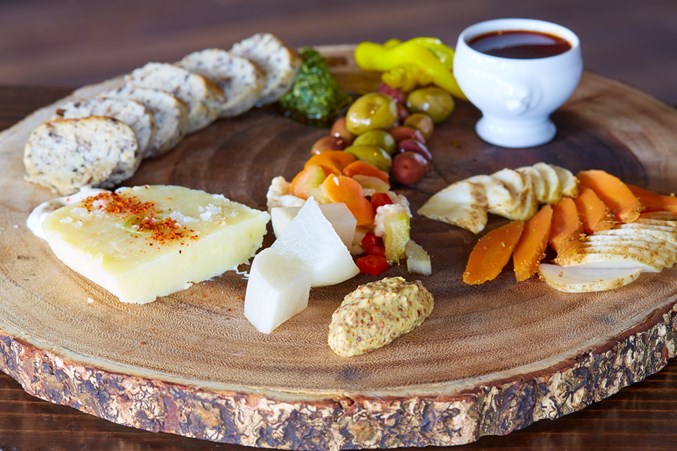 Wayward Sons Is Closed
Another piece of restaurant news that pinches the heart
As of today, Wayward Sons, the restaurant on Lower Greenville where Graham Dodds has been doing some formidable cooking for just over a year, is closed for good. Service ended last night with a Valentine's Day supper that was overbooked, the place full to bursting, Dodds said last night. Following a year in which accolades sailed in like a series of love letters, the irony seems almost too great. The hardest thing is that by the time you read this, it is a fait accompli, a done deal. "Give us a little more time," I want to say. Another weekend. Another meal. Then we can start the stages of grief.
For those with an eye outside the delights of the plates, it can seem a case of writing on the wall. As I wrote in my Best New Restaurants 2016 write-up about Wayward Sons, Dodd's approach was one you would expect in a place half its size. The effort, the sourcing, the time. I remember speaking with him over the phone the weekend they launched brunch. He'd made over 200 crumpets. And with similar diligence and integrity and no dint of effort, he pursued the sourcing that gave such life to his plates.
But as with On the Lamb's closure in December, the ill-fitting of diners' preferences with investors' means, owners' interests, and a chef's vision is a multi-tentacled thing.
"We couldn't make it work," Dodds said. "I need a smaller place. I'm not suited for this scale. I still try to make everything from scratch—and with these ingredients. I work around the clock."
Meanwhile, we can hope for quick news of Dodds' next step. He admits he'd love something smaller and it's true, if I can imagine anything, it's something intimate into which he can pour his attention. But he can imagine any number of possibilities, he says.
One thing is certain. I cannot imagine last year's culinary landscape without Wayward Sons. It seems fitting (and we should rejoice!) that we saw it through a full cycle of seasons. Winter's feather-light gnocchi and celery-root Waldorf salad, summer's English pea falafel and eggplant moussaka—these are dishes that for me marked the seasons as much as the oft-changing garden "charcuterie."
And I know I'm not the only one.