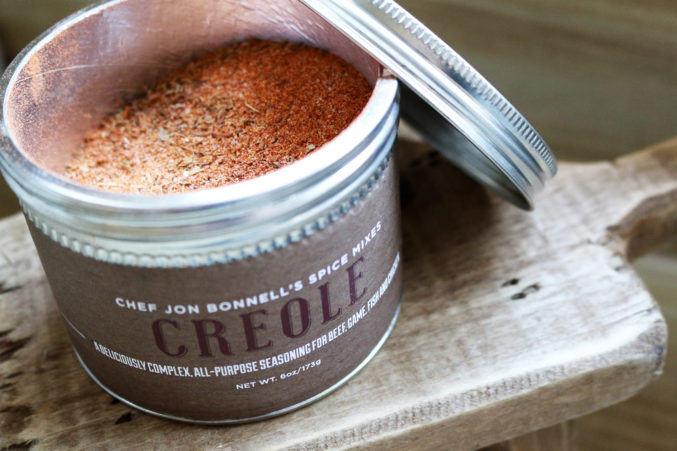 The Localist: Bonnell's Creole Spice Mix
Get ready to revolutionize your kitchen.
By Melissa Mackaly
Published in Food & Drink
February 6, 2017
11:00 am
Chef Jon Bonnell of Bonnell's Fine Texas Cuisine has his own line of spices that can be purchased in the restaurant or on their website.
After dining at Bonnell's a few weeks ago, I picked up a jar of the Creole spice mix. I consider myself a pretty good cook and looked forward to using the spices, but hadn't intended for them to revolutionize my kitchen. Later that week, I thawed two pork chops, rubbed them down with the Creole spice mix and threw them on the grill. I paired the chops with a simple salad, and dinner was served. Even after all of the incredibly complex meals I have made, it was quite possibly my fiancées favorite dinner. Needless to say, Bonnell's spices will definitely be a staple in this house.
To find out more about Chef Jon Bonnell and to purchase your own spice mixes visit their website here.