Wine is a universally celebrated libation. We find grapevines growing in every part of the world. Wine production dates back thousands of years, with vines being some of the first crops planted when explorers settled in new lands. Why? Because it just tastes so good! Here are a few to consider throughout the season. (Some sent for editorial consideration.)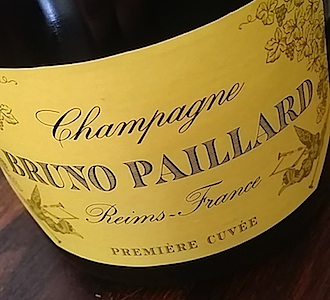 This is the time of year for Champagne, and for sparkling lovers Bruno Paillard stands out as a special, premium production winery crafting elegant, sparklers from only the first pressed fruit from Grand Cru vineyards planted in chalky soils. Their multi-vintage Premier Cuvee is aged 36 months on the lees prior to disgorgement creating a wine filled with brioche, golden apple, and creamy lemon curd notes. $50. Pogo's.
The wines produced in Chile range from spicy and peppery to smoky, fruity, and floral. There are over 8,000 growers in the country managing a million acres of vines. In this mix, Don Melchor stands out in the crowd. The high elevation vineyards in Chile's Maipo Valley grow grapes from vine plantings which were brought to the country in 1890 from France. Don Melchor Cabernet Sauvignon proves that quality lies in the mountain terrain of the vibrant country. Expressive and robust, with graphite, leather, and spice notes. $120. Pogo's.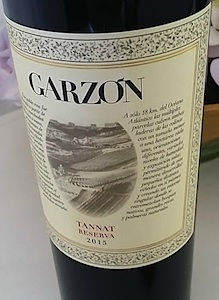 I recently visited Uruguay's Bodega Garzon, traveling as a guest of the winery, learning how the Bodega is fast becoming one of the leading producers of quality wine, and olive oil, in South America. Known for their aromatic white wines and dense, earthy Tannat, these are wines with character and personality. The signature grape of Uruguay, Bodega Garzon Tannat, delivers dried plum, cherry, and stewed berry notes, with focused acidity and bold tannins. $19. Goody-Goody.
Malbecs from Argentina has proven to be a welcome guest at any party. This year Achaval-Ferrer released their 15th anniversary of Altamira, the first wine released by the prestigious winery in 1999, and still it's flagship celebration on the mystical vineyards of Mendoza, Argentina. Started by a group of friends hoping to find land with a sense of place and create a unique and extraordinary wine from it, Altamira sits at over 3,000 feet above the sea, at the base of the Andes Mountains. they are expressive, and powerful, the wine is Argentina in a glass. $150, at Pogo's.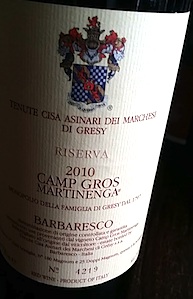 The holidays are ideal for enjoying Old World Barolo or Barbaresco from Piedmont, Italy. And, one of the most impressive is Marchesi di Gresy Camp Gros Martinenga Barbaresco DOCG. Only produced in very high-quality years, the aromatic wine melds together black plum, dried roses, and cherry compote. $140, available here. Their slightly more affordable Marchesi di Gresy Barbaresco Martinenga DOCG ($50) is available at Jimmy's.
If you have ever wondered if Montepulciano d'Abruzzo and Vino Nobile di Montepulciano are the same, let me help, though confusing, they aren't. The first, the grape from the Abruzzo region of Italy, just northeast of Rome, delivers aromas of dried wild flowers, with ripe red berries and spiced chocolate. Marina Cvetic Montepulciano d'Abruzzo San Martino Rosso DOC is an excellent example, $27, here. In southeastern Tuscany, the town of Montepulciano is known for their quality Sangiovese, Vino Nobile di Montepulciano, and home to Italy's first DOCG red wine. Avignonesi Vino Nobile di Montepulciano DOCG 100% Sangiovese from organically grown vines highlights the purity of fruit grown in the rolling hills of the region. $29, at Pogo's.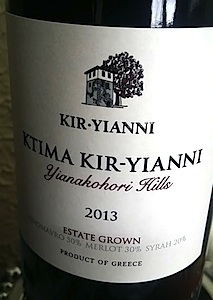 The similarity between Nebbiolo, and Macedonia's Xinomavro has made oenophiles draw conclusions that these two varieties are linked. Though nothing has been proven, except very similar styles, flavors, and characteristics. The Northern Greek favorite (and a favorite of mine) is both tannic and highly acidic, that when aged or decanted properly, mellows to become an approachable wine filled with sundried tomato, violets, and dried plum. Favorites are the wines of Kir-Yianni, Boutari, and Uranos. $20-$40, at Spec's.
For classic Riesling wines with character, Germany is the go to with every style from Troken (dry) to Trockenbeerenauslese (sweet.) Fruit forward, slightly off-dry Riesling wines, Louis Guntrum ($22,) Balthasar Ress Schloss Reichartshausen ($23) and J.J. Prum ($54) deliver exceptional quality, and approachability, with stone fruit, pepper and distinct minerality that German Rieslings bring. Available at Pogo's and Total Wine.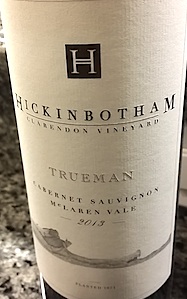 Australia makes a splash with their steely, bone dry Riesling, like those of Jim Barry Wines. However, there will always be a place in my heart for a spicy Shiraz, and earthy Australian Cabernet. Hickinbotham Clarendon Vineyard in McLaren Vale, planted in the early 1980's, is a prime location for premium fruit. Hickinbotham Truman Cabernet Sauvignon, from some of the highest elevations in the vineyard, about 1000 feet, balances acidity with tannin, highlighting ripe black and blueberry fruit. $75 via their website.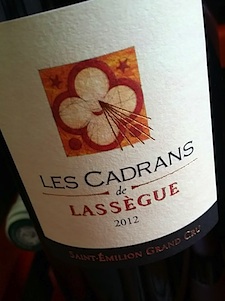 The Right Bank of Bordeaux, St. Emilion in particular, is famous for early ripening Cabernet Franc and Merlot based wines, filled with floral notes and ripe black fruit. You can pay a premium for these wines, from Chateau like Cheval Blanc and Angelus, however, you can also find a wide range of terroir driven, delicious Bordeaux wines for more affordable prices. Chateau Tour Saint-Christophe St. Emilion Grand Cru ($28,) Chateau St. Georges St. Emilion ($40,) and Les Cadrans de Lassegue St. Emilion Grand Cru ($40) are premium wines without the ultra-premium price. Available at wine.com.
Get the SideDish Newsletter
Dallas' hottest dining news, recipes, and reviews served up fresh to your inbox each week.