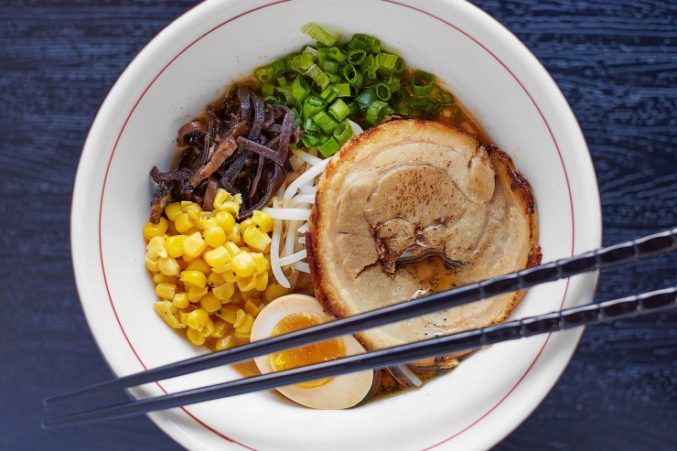 Up Next: My Ramen Prediction
With the influx of new Japanese businesses, will we get a restaurant that serves ramen in cubicles?
As those who collect colored gel pens and manga already know, the Japanese bookstore Kinokuniya is opening its first Texas branches in Dallas this month. (Read about it in the February issue of the magazine.) In response to Toyota's relocation to Plano, we're seeing an influx of Japanese families and businesses. New ramen shops continue to pop up, most recently Ichiro Ramen, an extension of the growing Maple Ave dining district, and Hanabi Ramen & Izakaya, a transplant from Fort Worth that settled in the same Carrollton strip mall that houses Ranch 99 and the popular Taiwanese 85 Bakery. Meanwhile, since 2014 (the year of ramen mania nationwide), we've had ramen in Deep Ellum, ramen on Lowest Greenville, ramen in the no-seat, stand-at-the-counter style that's classic in Tokyo. We've slurped veggie ramen, spicy lobster ramen, and a dozen versions of pork tonkotsu, creamy-brothed and sleek and floating bits of nori sheets and mountain vegetables and grilled chashu (pork belly) and other gems.
What comes next on the slurping horizon?
Last week, The New York Times dining critic Pete Wells wrote his dining column about the first U.S. branch of a popular Japanese ramen chain Ichiran that has established its reputation on serving tonkotsu ramen in individual booths, the specially patented "aji shuchu" (concentrate-on-flavor) booths.
These are not fully enclosed confessionals, but more like voting booths or study carrels, with shielding partitions and a back wall of tatami mat, where, once ensconced in your flavor-concentration haven, you fill out a check-list card to be passed off to the person who appears only as a hand reaching through the briefly opened tatami mat. Noodle density, check. Creaminess of broth, check. Toppings, check. And you're off on your solo flavor adventure.
They remind me of the private cubbies you find in some of the older Korean coffee shops along Royal Lane (9 Rabbits was this way before it was remodeled to become the light-filled, airy space it is now). But this is not about spreading out your weekend homework alongside a matcha roll and boba tea and spending a morning reading. It's about the ultimate act of tonkotsu concentration. It's also in some ways an extension of Automat culture in early 20th-century New York, the Horn & Hardart temples that were emblems of the future, where you'd drop in a nickel and claim your destiny – no other humans involved; just you and the food-purveying machine.
The first Ichiran opened in Japan in 1960. Brooklyn has its claim to the first in the U.S. I'm making the bold Dallas bid. I say it's only be a matter of time before we, too, are slurping soup from inside a phone booth-sized cubicle. Ichiran reps, we're game.