Tesar Keeps His Spot on Top Chef, Promises to Turn Into an Eagle
Eagles still have claws, right? They can rip apart their prey? Here's hoping.
Someone was patchouli drunk at Top Chef this week and decided that the QuickFire challenge should be Astrology-based. Each contestant was required to create a dish based on their astrological sign.
In obvious news, Tesar reveals himself to be a Scorpio. Disappointingly, what the seemingly-never-aging chef doesn't say is that he is also a 4,000 year-old alien from the planet Derpus and that we should all gird our loins for the second rising of Angrymad Tesar. And then, a hole didn't open up in the floor of Top Chef, sucking Padma into it. And also Gail Simmons wasn't there at all. So basically, this episode is going to drag along for quite some time with everyone being nice and nobody being exploded.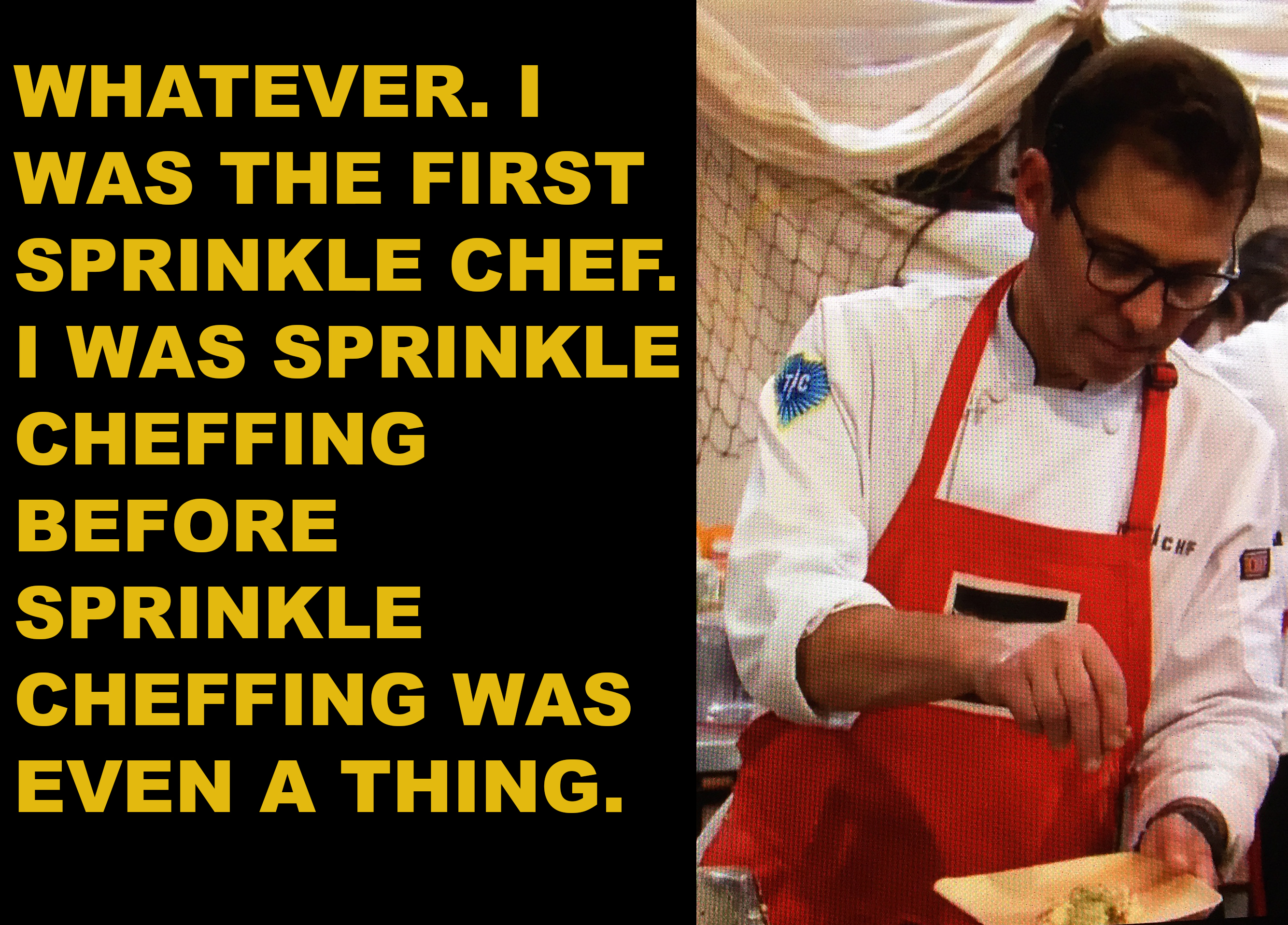 Tesar then says something about how Scorpios are known to be fierce, but that he has learned recently that instead of crawling on the ground and stinging people at random just because they didn't go to culinary school, if he works at it, he can become an eagle and soar above all the haters.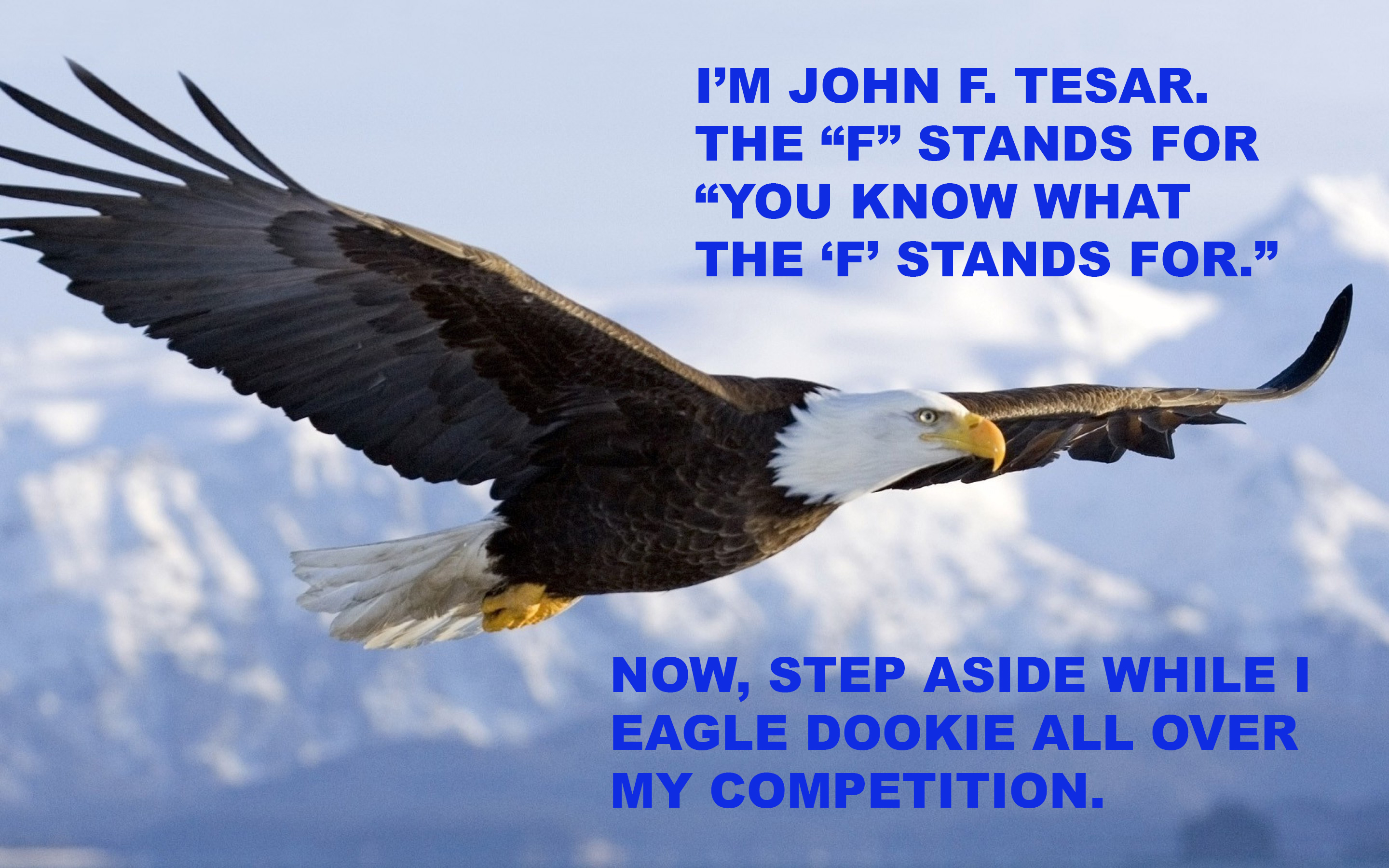 Cut to the next segment, when he calls a guy out for not going to culinary school.
It was my wish that slowly through this episode, Tesar would grow a wing here, a beak there, and end up in a full-on EAGLE by the end of the episode. Spoiler alert: That did not happen.

Instead, another chef, Emily Hahn, just got semi-annoyed with Tesar throughout the whole episode because he made some decisions about what ingredients they would use in their team dishes that she didn't loudly object to in the moment, and then complained about on camera later.
The whole episode dragged along (with no eagle wings forming) until Judges' Table, when Jamie Lynch, a neck-tattooed competitor who had immunity for this challenge, decided that it would be a good idea to give his immunity up because he had serious chicken satay regret. He felt like his dish was the reason his team was in the bottom of the pack. Jamie justifies his decision to give up his immunity by saying words like, "pride" and "You gotta live with yourself at the end of the day." You can see Tesar sitting there, just about to ask, "What's this 'pride' thing you speak of?"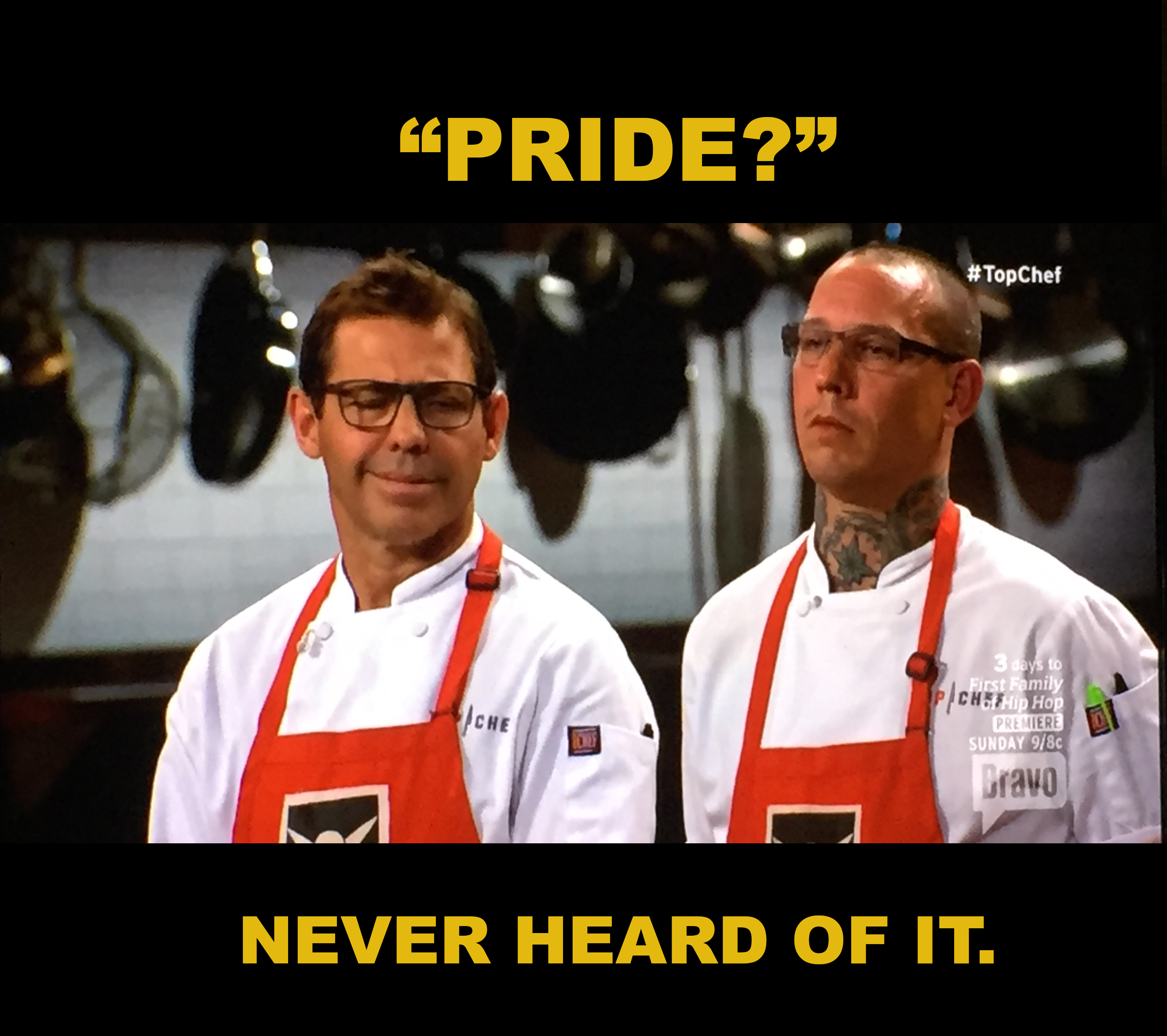 When Tesar, Jamie, and Emily's team is announced as the team that created the losing dishes for the Elimination Challenge, it seems obvious based on the judges' comments that Emily will go home. But then, Jamie sticks to this whole giving-up-his-immunity-for-honor-thing and they send him home, because he did, in fact, make some crappy satay. Tesar stays. But does not turn into an eagle. YET.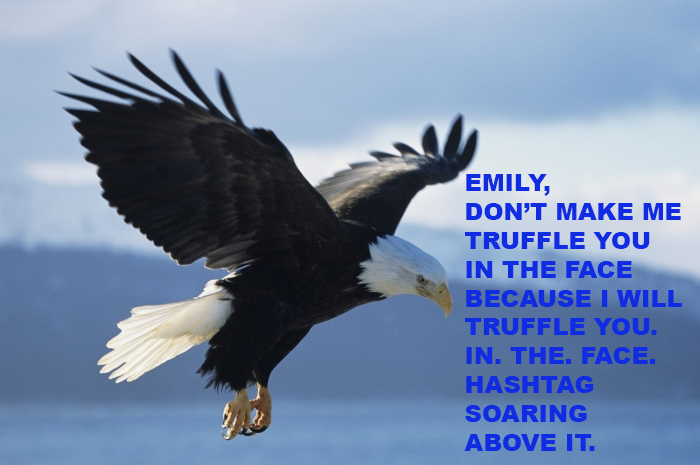 If there's any hope for Tesar to explode on someone this season, it's this Tesar/Emily thing that will cause it. The only problem is that he only explodes on people he feels like he's competing with—and it doesn't look like he sees her as a true competitor. Unless Katsuji steps up and pokes the Tesar Teddy Bear, we may not see an explosion on this season of Top Chef. For the love of lobster, help us, Katsuji. You're our only hope.