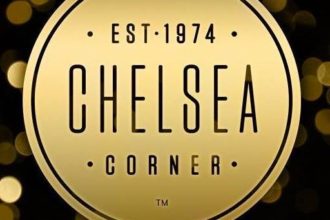 The original Chelsea Corner, designed by Andy and Randy Clendenen, opened at 4830 McKinney (at Monticello) in 1974. The Clendenen brothers were friends of D Magazine's publisher, Wick Allison. Naturally the staff of D headed to Chelsea Corner for cocktails. When Andy decided to open Andrew's at the corner of McKinney and Hall, the gang followed Andy.
Last night I ran across a piece written by staff writer David Ritz (yes, that David Ritz!). He tells the tale of waiting for the birth of the first issue of D Magazine and his twin boys while hanging around with Wick and Jim Atkinson the rest of the scrawny staff at Chelsea Corner. Ritz wrote:
We were all sitting around Chelsea Corner throwing back drinks and waiting for D and the twins to be born. It was early September, 1974. Everyone was late – the magazine and the twins. And everything seemed uncertain. We had been looking at dummy magazines and testing direct mail promotions for the past year and a half. We were sick of it, sick of arguing about a name, sick of discussing layout styles and sizes of body type and borders, sick of being worried and sick of being sick.
It was an exciting time to be a magazine writer (I was around) and a barfly. Dallas felt small and friendly. Chelsea Corner was the ultimate hangout. Note the first review of CC in D Magazine:
Quiet and comfortable. A refreshingly diverse clientele sparks lots of good conversation. Atmosphere of an English pub on the wharf. Live entertainment, usually a solo singer/guitarist.
The spot that housed Chelsea Corner was sold and bought too many times to count. The English-pub-on-the-wharf vibe disappeared. Eventually the space morphed into the Corner Bar. When the Corner Bar closed in late 2015, Len Critcher, the man behind Inwood Tavern, took over the place and invited a few notable restaurateurs to partner with him to revive Chelsea Corner. He didn't have to look far. Tracy Rathbun, co-cowner of Shinsei is a longtime personal friend and restaurant neighbor on Inwood Road. Tracy was a regular at Chelsea Corner and Critcher was a bartender there. A local famous chef who has lost the rights to use his name is writing the menu and training the chefs in the kitchen. #Chefwithnoname is also married to Tracy.
The menu has a few throwback items to the original. The yeast dough with honey will be the base for the pizzas. Expect burgers, salads, fish and chips, and a signature steak sandwich. 'Natch the cocktails will be crafty but not fancy. The vibe? "I'd say our atmosphere is more of a Chelsea-New-York-pub-on-the-wharf," Tracy says.
The soft opening of Chelsea Corner is tonight.
Get the SideDish Newsletter
Dallas' hottest dining news, recipes, and reviews served up fresh to your inbox each week.