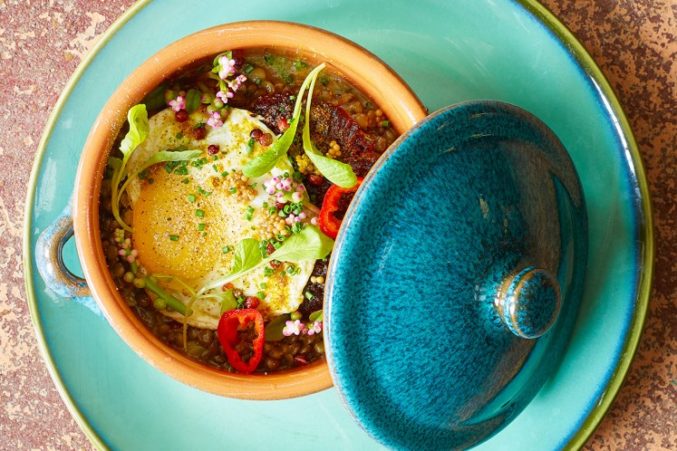 On The Lamb is Closed
Another good one tosses in the aprons.
Yesterday, Eve reported Ross Demers had left his post at On the Lamb. Now comes word from the Observer that the restaurant is closed. Beth Rankin reports a kitchen fire as the initial reason she got from restaurant officials for the closing last weekend. She was told they'd be reopening yesterday. Today she reports there was no fire and the restaurant has deleted upcoming events from their Facebook page. Today they posted a closed sign.
When Demers spoke with Eve on Wednesday night, he said his last day was the previous Friday (Dec. 9), the very night they reported the kitchen fire. Sounds like a cover-up to me.
Eve just reached Ross Demers. "They were getting new investors as I was leaving," Demers says. "Word on the street is they are going to re-concept. Most of the staff left with me."
PR rep Vodi Cook confirms the closure. "Despite the amount of press it was receiving, the concept, with this type of food and pricing in this area (Deep Ellum), it wasn't a good fit," Cook says. She says that the owners have been meeting with two groups of investors and plan to re-group and re-concept. She claims there was a kitchen fire, but it was not the reason for the closure.
On the Lamb was an incredible restaurant. Demers worked some magic. Eve picked On the Lamb as one of the Best New Restaurants of 2016.