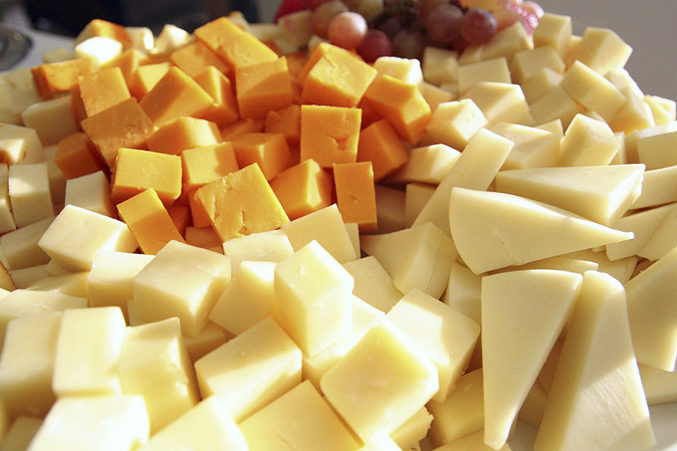 Happy December: It's Time for Christmas Cheese at Mozzarella Company
It's not a real party if you don't have cheese.
Holiday party season is officially open. It crept in on little cat feet last night and it will sit on raucous haunches overlooking our city until it moves on around January 2, 2017.
Each year the Mozzarella Company releases their crumbly, spreadable round of Christmas Cheese for this brief period. It's full of red chiles and topped with a star made of green chiles. It pairs with wine, beer, and mixed drinks. If there was a dating site for cheese, this Christmas Cheese would be quite a popular match for any host or hostess. Or stinky cheese pervert.
Buy it if you see it in the store. It sells out fast. You can also drop in to the factory at 2944 Elm Street and say hi to owner Paula Lambert. She'll put a smile on your face and a slice of cheese in your mouth.