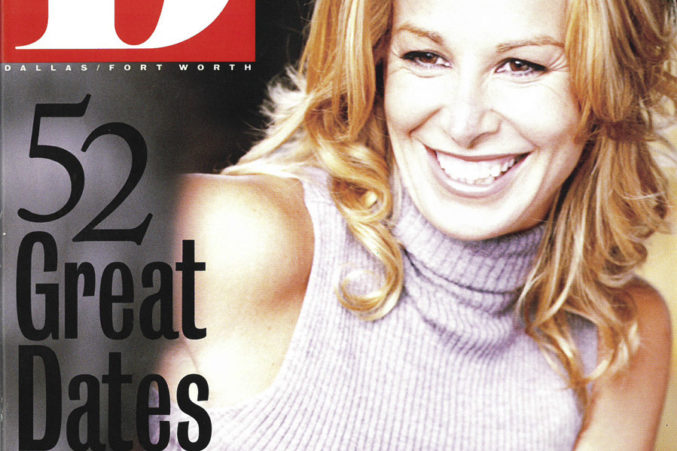 Flashback Friday: 52 Great Dates
Take a step back in Dallas dining history.
This week's flashback comes from the December, 2001 issue of D Magazine.
In the piece, Nancy Nichols and a team of researchers, dish on the 52 best unconventional dates in Dallas for people of all ages. The feature is divided into sections: Cheap Dates, Dudes & Dudettes for a Day, Mood & Music, Laugh to Love, Mind Benders, Senses & Adventure, Pop the Question, and Eat Cook Man Woman.
Suggestions for romantic outings include strolling the aisles of the Farmers Market, cooking classes at Sur La Table, and catching a drag show at the Rose Room.
Click the images below and take a step back in Dallas dining history.