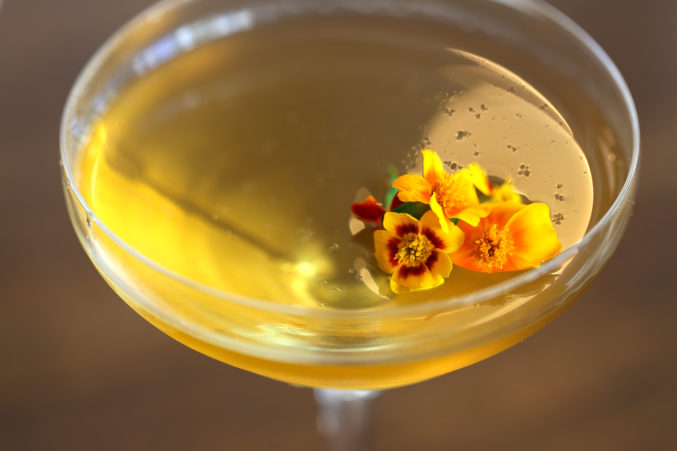 Drink This Now: Sherry Cocktails
Jump on the Spanish fortified wine bandwagon.
Sherry cocktails have been all the rage for a while in cocktail capitals like New York, LA, and Chicago, but we finally have enough in Dallas to qualify as a proper trend here. The Spanish fortified wine, inherently old-school, is making new appearances in cocktail form, whether a dry, light fino, a good choice for refreshing summer drinks; the deeper, darker, heavier oaked olorosos and amontillados; the versatile manzanilla; or the quicksilver palo cortado whose flavor is so hard to pin down. Sherry is often paired with vermouth and Lillet blanc and works well with citrus and bitters; but in the new generation of cocktails, tartness can take the form of apricot or passionfruit, and bitterness may appear in the form of cacao. Bartenders are getting creative, and it's a world to explore.
The sherry cobbler—a classic based on citrus and bitters—was arguably the first sherry cocktail to woo the US in the early 1900s. Jettison, which recently opened in Sylvan Thirty, serves a sherry cobbler on tap, one of its three draft cocktails. You'll find apricot jam, orange, and amontillado sherry with pomegranate berries as garnish in this completely delightful and completely approachable, I'm-not-sure-I-like-sherry-cocktails cocktail. Their list features several others, including a sherry punch. If you want a classic with a story, try the Bamboo, whose lore goes back to the 1890s, when Japan was newly open to the West. Bar manager George Kaiho's version is dry and barely floral, a mix of fino and palo cortado sherries and Lillet blanc.
The Prelude in Marigold at Flora Street Café blends Lustau manzanilla sherry, marigold-infused salers (a gentian-based bitter liquor), yellow chartreuse, génépi, and basil. It's wonderful, the marigold flavor surprising and unusual. It's a slightly different narrative and one that fits Stephan Pyles' Southwestern fare. With marigold petals floating on top, it works and it's beautiful.
At Midnight Rambler, the Neon Espadin pairs amontillado sherry with mezcal, passionfruit, and cacao; the Hocus Pocus sets ancho-infused oloroso sherry against tequila blanco, orange curacao, cumin, and cacao. They're bold, clever takes, both of them. Meanwhile, Victor Tangos' Cobra Kai blends sherry with cognac, blanc vermouth, amaro sibilla, and Fuji apple syrup. None of these are what your grandfather was sipping.