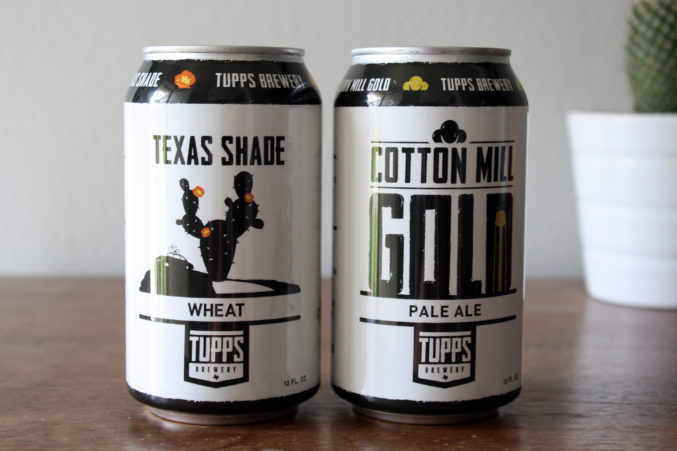 The Localist: Tupps Brewery
This local brew is a must-try.
By Melissa Mackaly
Published in Food & Drink
November 30, 2016
12:45 pm
Tupps Brewery is a family owned and operated business located at the historic Cotton Mill near downtown McKinney. I have been to several weddings at The Cotton Mill but had never had the opportunity to visit Tupps since their opening last May. I was excited to run into their products this past weekend at my local Target store. It was hard to decide which of the beers to purchase for tasting so we just got them all. My favorites from the batch we purchased were Texas Shade, their wheat beer, and Cotton Mill Gold, a flavorful pale ale. Both are easy to drink and lower on the ABV scale which is great for a Monday night!
You can find Tupps at several local stores including Market Street, Whole Foods, Specs, and Goody Goody. On December 10 they will be launching their Imperial Stout called "Full Grown Man" and re-launching their double IPA, "For Ella." Full Grown Man is a huge, beefy beer clocking in at 11.2% ABV while For Ella, their best selling beer, is 8.9% ABV full of rich floral and stone fruit flavor and aroma.
Not only does this family put their heart and soul into their beers but they also throw some dang good parties. On December 23 they will be open for an ugly sweater and barbecue extravaganza, and on December 26 they will have their second annual Terrible Christmas Gift Exchange Party. To learn more about Tupps Brewery and their upcoming events visit their website.