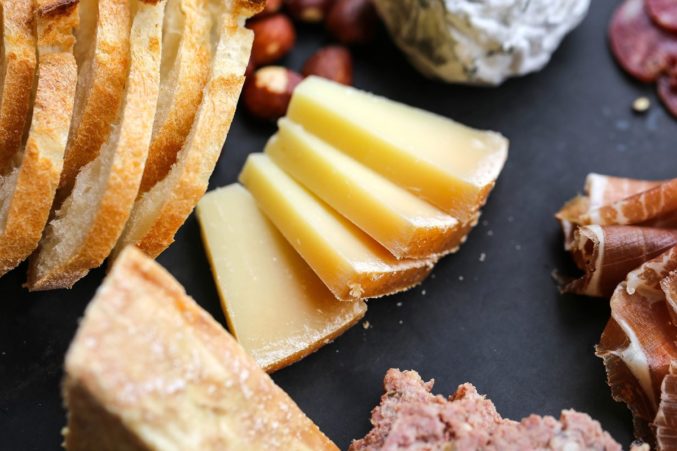 Bits & Bites: Things to Do and Chew in Dallas This Weekend
You guide to dining events.
By Amanda Rule
Published in Food & Drink
November 3, 2016
3:00 pm
Your guide to Dallas dining events.
Thursday, November 3
Out-Of-This-World Cheese Pairings
We all enjoy snacking on cheese or making a delicious fromage platters for our guests, but knowing just what to pair each cheese with is a bit of a task. This Thursday, Scardello Artisan Cheese is offering a cheese pairing class that is out-of-this-world. Tickets cost $40 and can be purchased here.
Friday, November 4
Friday Hooky Happy Hour
This Friday, skip the business casual attire and head to Truck Yard's "Friday Hooky" happy hour. Make your way over to the casual outdoor bar and listen to live music from 4 p.m. to 6 p.m.
SPCA Adoption Event at Shake Shack
Puppies and Shake Shack. Need we say more? This Friday, the SPCA will host an adoption event in front of Dallas' brand new Shake Shack. Grab a burger and adopt a puppy or just get your animal therapy in for the day. If you do decide to foster a fluffy friend, you will receive a Shake Shack gift bag with a dog leash, a Pooch-ini (Shake Shack's special canine -friendly cuisine), and a gift card.
Saturday, November 5
BrainDead Festicle
Big Texas Beer Fest and BrainDead Brewing are teaming up to present Dallas with the second BrainDead Festicle. The outdoor event celebrates barrel-aged and wild beers. Enjoy food and brews.
Trigger's Toys Ultimate Cocktail Experience
Help raise money for Trigger's Toys at Klyde Warren Park this Saturday evening and indulge in the Ultimate Cocktail Experience. There will be several bars, backed by 100 of Dallas' best bartenders, each featuring drinks from different countries around the globe.
Sunday, November 6
Texas Chili Fest
It may not be chilly outside, but there is chili to be eaten. This Sunday, the Granada Theater is hosting the Texas Chili Fest. Chefs Graham Dodds, Oliver Sitrin, Jason West, Troy Gardner, and Patton Roberson will be whipping up their special chilis for you to taste. Along with the mouth-watering fare, there will be two outdoor stages with some must-hear tunes. Tickets are $15 for general admission and $58 for VIP.