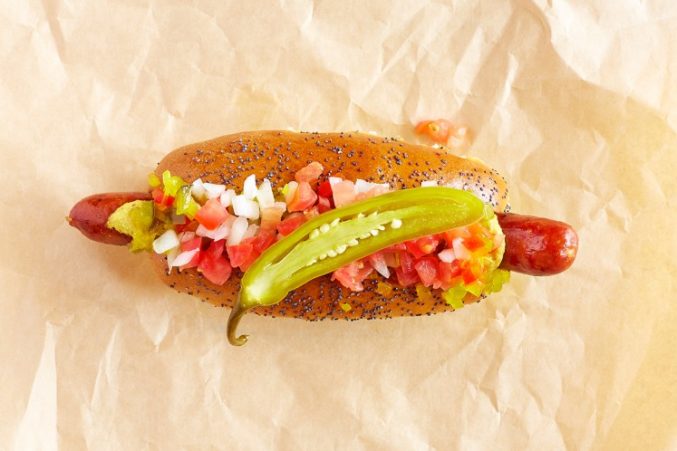 Somebody Help This Poor Boy: Seattle-Style Hot Dog in Dallas
Anyone, anyone?
This cry for help comes from a man seeking a Pacific Northwest wiener.
"Do you know of anywhere in Dallas making Seattle dogs? I've been craving one and can't find them anywhere. I've considered bringing my own container of cream cheese to a restaurant, but that just seems weird."
For those who aren't familiar with Seattle-style hot dogs, they're topped with grilled peppers, onions, and cabbage, and the bun is slathered with cream cheese. I've made one at home before, but have yet to see the dog on a menu in Dallas. Can somebody help this guy out?