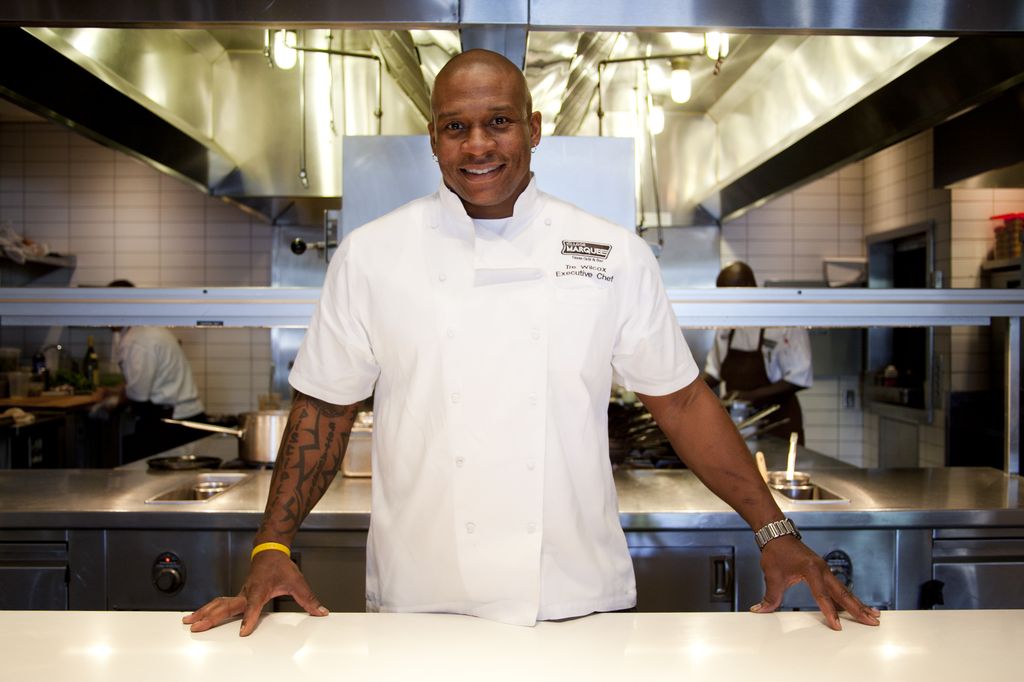 Restaurant Cooking Competition: North of LBJ Versus South of LBJ
Dallas chef Tre Wilcox organizes a battle to determine bragging rights.
Restaurants located north of LBJ are generally frowned upon by the elitists who live within the loop of LBJ. Tre Wilcox, the creator of Julia Pearl Southern Cuisine and owner of Tre Wilcox Concepts, is hosting a smack down cooking competition to settle this age-old debate.
On Sunday, October 16 from 3p.m. to 7p.m., contestants chef Jermaine Brown of Julia Pearl Southern Cuisine and Samir Dhurandhar of Nick & Sam's Steakhouse will battle it out. You are invited watch the show. Each chef will receive a mystery basket of ingredients and will have only 45 minutes to create a winning dish. Judging takes place at 4p.m. Bragging rights and partying down with food, wine, beer, and live music will last until 7p.m.
The action takes place at Tre Wilcox Cooking Concepts located at 8200 Preston Rd. #135 in Plano. Tickets are $55 per person and are available here.