I finally made it to my first cooking classes at Kalachandji's, the Hare Krishna temple on Gurley Avenue in Old East Dallas. I'd been meaning to for years. Kalachandji's is perhaps best known for its restaurant, one of the city's treasured spots for vegetarian fare. Cooking classes, held in three seasonal sequences of eight classes per year, are another way they gently spread the gospel of vegetarianism.
Restaurant manager Danny Thomas launched the classes in their current form in the mid-'90s; Manjuali Devi Dasi, who was born in Bangalore and has lived in both Northern and Southern India as well as the island of Fiji, has been teaching the classes for the past 15 years.
There is something wonderfully appealing about a cooking class that focuses on Indian food, so comforting and full of sensory pleasures. In a ground-floor rec room, you take your seat facing the demonstration kitchen, where already a big pot of chana (chick peas) bubbles on the stove, ready to be made into a wonderful curry. Soon you're tickled by the fragrance of spices crackling in oil, then come the hiss and aroma of fresh curry leaves, and vegetables added in waves. Your stomach rumbles.
Manjuali is affable, warm, and knowledgeable and a class is full of stories about cooking tomatoes in India, sun-ripe and impossibly sweet, or chit-chat about the Taj Mahal and Moghul architecture, embroidered around the making of the evening's four or five dishes. Her practiced hand and improvising spirit give you confidence; her charisma warms the room.
The first class in a series will always lead you through the basic spice box—turmeric, cayenne, coriander, and fennel, mustard, and cumin seeds—with Manjuali commenting about Ayurvedic properties: cooling effects, heating effects, why it makes sense to use garam masala in winter. From there, it's the business of learning recipes like nut loaf with millet and brown rice; rajmah, an Indian version of chili beans; a wonderfully fluffy rice pulao; yeasted puri and unleavened chapatti. Some are well-loved recipes from the restaurant: eggless quiche or the vanilla rice pudding kheer. One of the things I appreciate is the chance to drill down into some of the nuances: garam masala (sweeter, earthier) versus chana masala (lighter and more sour in flavor, with its dry mango, pomegranate, musk melon seeds, and mint)—we pass around the boxes, discuss and smell. The uses of chapatti flour. The finer differences between biryani and pulao. It's all done in a light, casual way, but you absorb more than you realize. You're absolutely ravenous by the end.
You can attend the classes on a drop-in basis and need not take all eight, though some do—and in fact take multiple sequences. It's a fun and motivated group. By the second class, the woman sitting next to me had tried out two of the previous week's recipes. Around the table at class's end, over fragrant savory dishes and glasses of tamarind tea, compatriots plot culinary adventures to favorite spots in Richardson and Irving.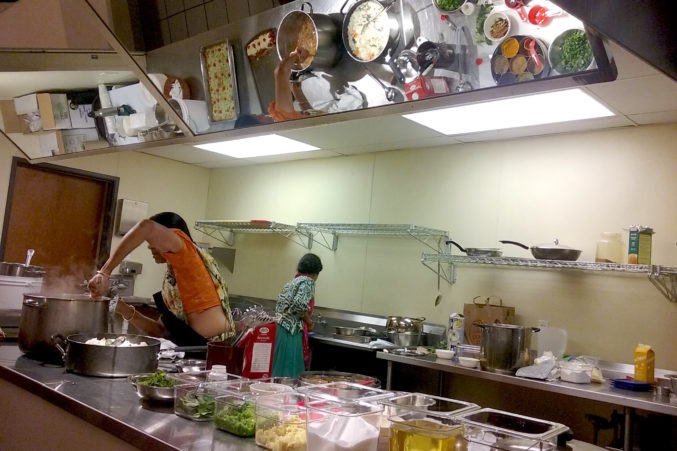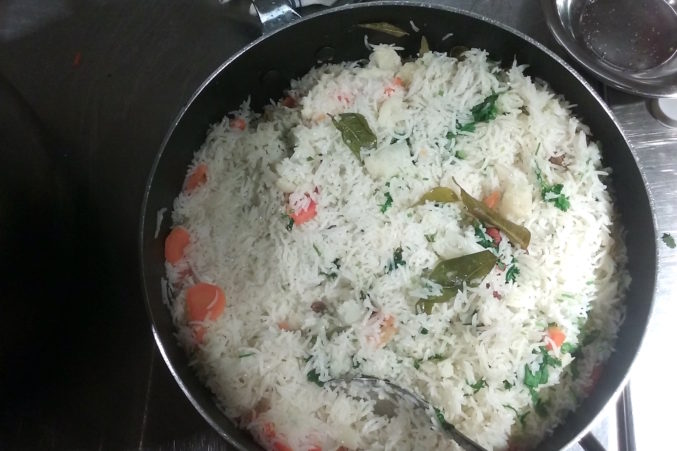 Get the SideDish Newsletter
Dallas' hottest dining news, recipes, and reviews served up fresh to your inbox each week.