I don't think any wine tastes more like the soils it is grown in than Riesling. A bold statement, as many wines in many parts of the world, truly taste like their terroir, but after sipping through dozens of options from one side of the world to the other, I feel rather confident with the statement. And, what an experience tasting through all of them was.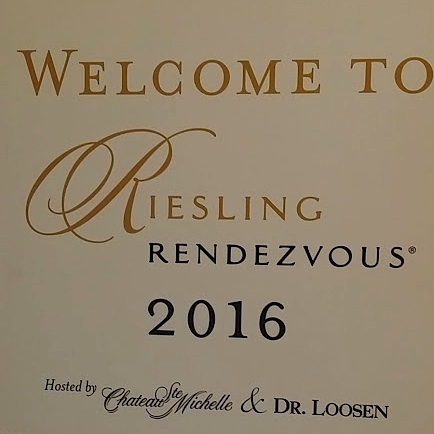 I recently was invited as a guest of Chateau Ste. Michelle Winery in Washington and Dr. Loosen in Germany to attend a weekend conference and celebration of Riesling, highlighting wines from not only each of their acclaimed wineries, but those from all over the world at their annual Riesling Rendezvous, noted as the premier Riesling conference in the United States.
This year was the 5th annual conference, moving locations each year from Washington to Germany to Australia, inviting wineries from each of these regions, as well at the Oakangan, British Columbia, Alsace, France, New Zealand, Austria, Oregon, New York, Michigan and Idaho, with the last two states fast becoming prominent producers in the U.S.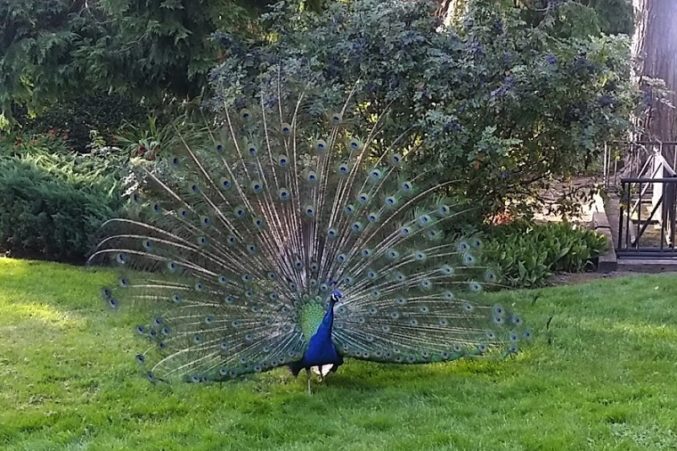 The multi-day conference with invited trade, media and consumers, is meant to help the public understand the vast nuances of this noble white variety, and give the quite congenial group the opportunity to discuss current trends, market changes and the overall state of Riesling consumption in the world. Consumption of Riesling around the world today is quite good, making the atmosphere jovial for the happy crowd of winemakers, even in the midst of worrying about the affects of climate change on the variety. Riesling is a cool-climate, late ripening variety, and in recent years has experienced vast changes to their growing cycle and landscape throughout the world.
If you haven't been drinking the high acid, floral, fresh and vibrant wine lately, you are missing out. Produced in a dry, off-dry and sweet style, Riesling is one of the most versatile wines available, pairing as easily with a grilled cheese sandwich as it can with spicy Thai or Mexican food, foie gras or aged cheese, ceviche, shellfish or sushi. Any main course you would squeeze a lime on can pair with Riesling, and the varying degrees of residual sugar, balanced by bright and racy acidity, with very approachable alcohol levels (usually no more than 12%, but often around 10%,) make this the perfect wine. When you add in its noble history, it becomes more so.
Originally from Germany near the Rhine River, the history of Riesling has been noted to date back as far at the 1300's, as it is thought that the white wine cultivated by the Cistercian monks was Riesling. The first noted mention of the grape is from the Cistercian monastery Eberbach/Rheingau in 1435. The true celebration of the variety though came in the late 1600's and early 1700's when red wine varieties growing throughout Germany were replaced by white wines, most notably Riesling. Clemens Wenzeslaus, Elector of Trier/Mosel, ordered in 1787 that "all inferior grape varieties were to be removed and be replaced with Riesling." The love affair that started so long ago has remained, traveling to every part of the globe.
Riesling can be confusing, as the labels are hard to interpret at times, particularly for a novice wine drinker that many want a dry style or a sweet style, as the traditional labels haven't indicated either. If you are search of a dry style from the much celebrated regions of Germany simply look for a bottle with the name Troken (dry,) if you prefer a style with higher levels of residual sugar look for Spätlese, Auslese, Beerenauslese and Trockenbeerenauslese (off-dry to sweet.) And, though the dry style may seem very dry, there might still be a certain level of residual sugar (RS) in the wine, as the variety has such high acid that some RS is needed to make the wine palatable.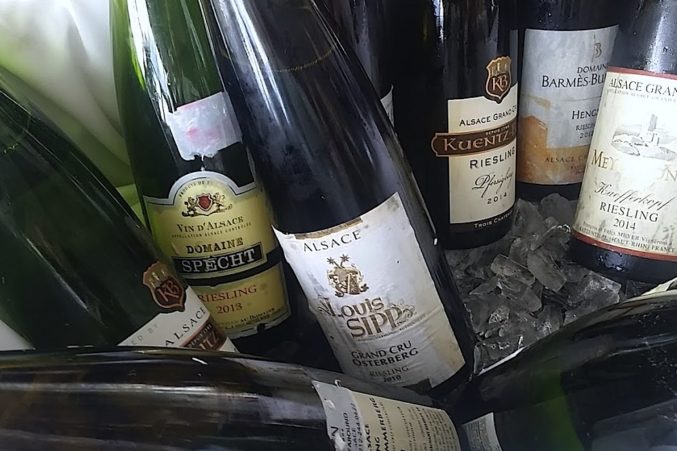 Perhaps no other variety in the world is as evocative as Riesling, telling the story of the land in every glass. Riesling wines of Alsace, in particular, highlight this in every single bottle produced. With 13 different soil types ranging from blue marl to red marl, clay, limestone, granite, sandstone, slate, gravels and volcanic ash, the Riesling wines of Alsace, France range from steely to earthy, fruity to floral, and everything in between, but the one common denominator among them all is that the wines are intensely aromatic.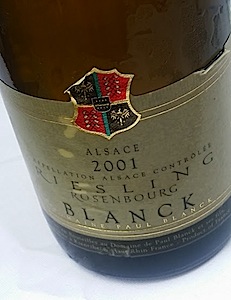 Over the almost 40,000 acres of vineyards in Alsace, 90% is white wine, and almost 22% is Riesling, which is about 10% of the world's total Riesling production. However, there are currently 51 Alsace Grands Crus, which account for only 4% of the total production in the country. These Grand Cru wines often have a higher alcohol level, by requirement, making them riper and richer, even if the palate remains overall dry. Though not a requirement, Alsace has one of the highest concentrations of biodynamically farmed vineyards in Europe. It is not something that they often promote or call attention to, it is simply their way of life. Which continues to be important as today vintners in the region are harvesting 3 or 4 weeks earlier than they did 30 years ago.
Alsace Riesling wines are known to age beautifully, often developing smoky, flinty notes as they age, enhanced of course by the specific soil type the vines are grown in. These wines taste like sunshine and make your mouth water when sipping them. From very clean, linear and precise, to fuller bodied, juicy wines there is something from Alsace to fit any palate and any food type, melding beautifully with briny, just shucked oysters to roasted quail or grilled duck.
A few stand outs include Paul Blanck Riesling Grand Cru Schlossberg, grown in granite filled, rocky soils. Rich and round with layers of white apricot, nectarine, white flowers and citrus with a burst of initial minerality that softens as the wine opens a bit. Round and balanced, helped by 1 year of lees aging, a lovely wine to sip and enjoy with seafood. $33, available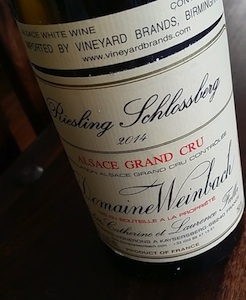 Also from granite filled Schlossberg Grand Cru soils, Domaine Weinbach Riesling Grand Cru Schlossberg, from one of the highest elevations in the Grand Cru, leaps forward with minerality and floral notes, followed by white peach, apple, tropical pineapple and mango, with a touch of smoke on the end. Native yeast fermented, with a focus on allowing the fruit to tell the story of the vines, the wine is luscious and delicious. $40, available at Pogo's.
From Grand Cru Saering, Domaines Schlumberger Riesling Grand Cru Saering is very dry and very straightforward with ripe lemon-lime, honeysuckle and soft herbs. From soils filled with limestone and sandstone, an earthy, mineral note lingers throughout creating a precise and complete wine. $30, available at Spec's.
On almost the other side of the world, Australia is making world-class Riesling from one side of the country to the other. Perhaps the most crisp, lively and bright wines are from Eden Valley and Clare Valley, both creating very dry, high acid, fresh wines with low percentages of residual sugar, balancing perfectly with the great acidity and earthiness of the wines. Clare Valley, about an hour and a half from Adelaide has a rich history of winemaking, with over 175 years of wine production, in particular Riesling. Soils throughout Clare Valley are a mix of sand, clay and limestone, creating mineral intense, high acid wine with structure, depth and clean, crisp freshness.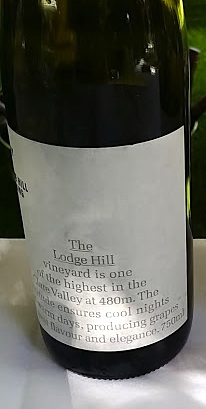 Jim Barry Wines in South Australia's Clare Valley has become the benchmark for quality in dry Riesling wines of Australia. Started by the late Jim Barry, wife Nancy and his two sons over 50 years ago, with Riesling always at the forefront. Today Jim's son Peter and two grandsons have helped propel Jim Barry Wine into the international spotlight, even after the passing of their patriarch in 2004. Jim Barry Lodge Hill Riesling is filled with wet stone, chalk and mineral notes with an underlying layer of fresh lemon-lime, spicy ginger and orange blossom. $20 available at Wine.com.
Also from Clare Valley, Pike's Wines Dry Riesling exhibits similar crisp mineral notes, with crushed stone, slate and citrus layered with tropical fruit and lemon peel. Fresh and inviting, a great wine to enjoy on a hot, sunshine filled day. $25 available at Wine.com.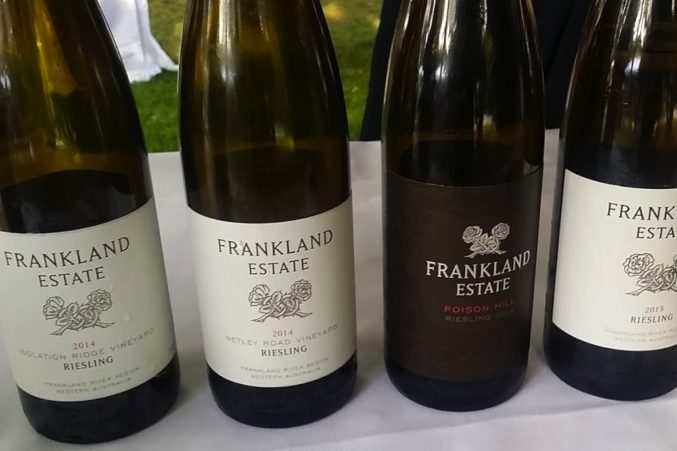 From Western Australia, organic & sustainably farmed Frankland Estate creates Riesling wines with somewhat rounder, riper fruit flavors. Located in one of the most remote parts of Australia, the small production, family owned and operated winery focuses on crafting wines that highlight the terroir, as the varying soils, slopes, elevations and climate create dramatically different, while maintaining an aromatic and elegant consistency. Frankland Estate Isolation Ridge Riesling, from vines planted when the winery started in 1988, melds a backbone of acidity and freshness with wild flower, honeydew, orange blossom and lime zest. $25, available here.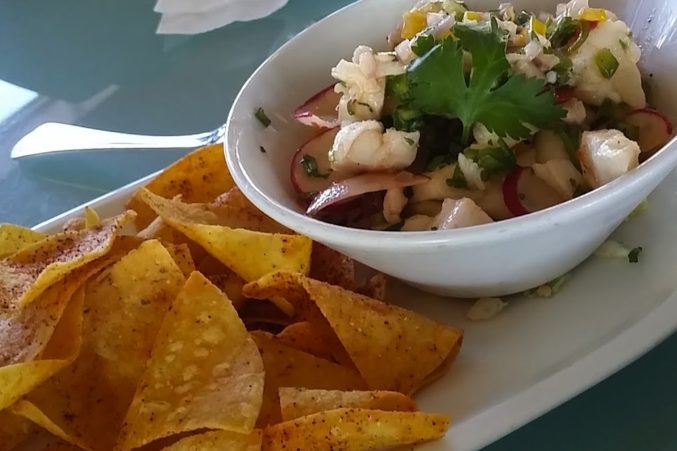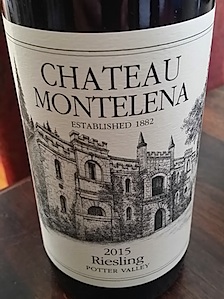 Some of the most steely, bone dry Riesling wines are coming from California, with a few stand outs coming from Napa, include Stony Hill Riesling and the crisp, very clean, almost austere Potter Valley Riesling from Chateau Montelena, a perfect pairing with fresh ceviche.
From the Santa Barbara area, a new wine I just tried during the Grand Tasting at the event, Strim Wine Co. from winemaker Ryan Strim. A long time fan of the variety, Strim celebrates both the history of the grape in California, as more Riesling was once planted in the state than Chardonnay, as well as the overall deliciousness of the grape. And, being a young and smart winemaker, he also recognizes that unlike many other white varieties, Riesling has the ability to withstand the impact of climate change.  The wine is fresh, citrus filled and high acid, great for pairing with fresh fish, salads or light pasta dishes, and available via his website.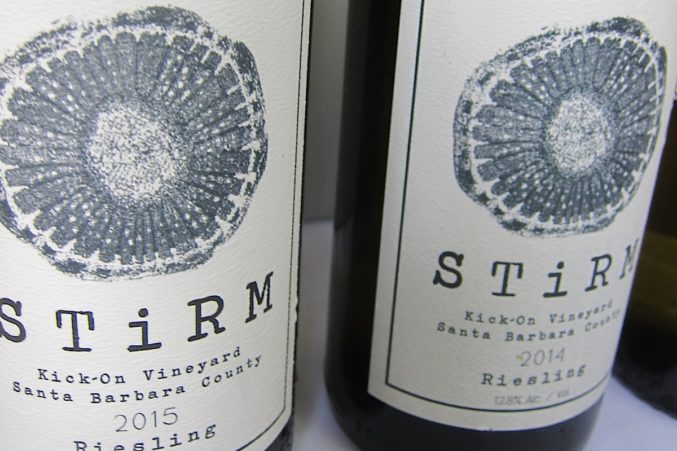 From Germany, two wineries that you can always count on to be both varietally correct and deliver great flavor are Ernst Loosen and Robert Weil. Both stand out as two of Germany's most elite producers. Weingut Robert Weil produces vividly intense, distinguished Rieslings from its first-rate vineyard sites in the Rheingau from slate, quartz, sandstone and granite filled soils in terraced, low to high elevation vineyards along the Rhine. Run today by Wilhelm Weil, the great-grandson of the estate's founder, Robert Weil focuses on uncompromising, high quality winemaking. Robert Weil Riesling Kabinet, is filled with mineral and herbal notes, melding harmoniously with stone fruit, like yellow peach and nectarine, honey and sugar cookies that showcase the fruit with a slightly sweeter style, without overpowering. $36, available at select Goody-Goody stores.
Dr. Loosen from the heart of Mosel, Germany, with steep, terraced vineyards planted in slate filled soils, produces fresh, clean and low alcohol wine with white flower, lime leaf and orange blossom notes. The winery has been in Winemaker Ernst Loosen's family for over 200 years, with many of the old vine, slow ripening vineyards remaining ungrafted, giving the talented visionary the basic materials needed to produce highly intense, elegant and distinct wines. Dr. Loosen Blue Slate Riesling Kabinet leaps from the glass with layers of peach blossom, apricot and nectarine with texture, and a focused flinty note. $18, available at Total Wine & More.
And, from the U.S., it was fascinating to see the stellar Riesling wines from states like Michigan and Idaho, so keep an eye out as wines from the states continue to grow, along with long time Riesling producer, New York State, particularly from the Finger Lakes region. Dr. Konstantin Frank is a standout for the region, producing exceptional dry and sweet Riesling wines. The Late Harvest Riesling is filled with layers of dried apricot, toasted caramel and baking spice notes with lovely texture and roundness on the palate, while maintaining freshness. $70 at Spec's.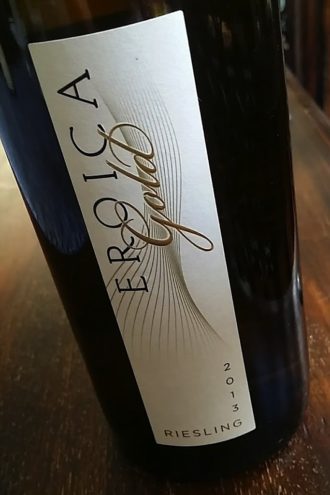 From the Northwest, Washington and Oregon producers have celebrated the noble variety for decades. Riesling was really the first grape that Chateau Ste. Michelle focused on when growing their Washington winery. Their Eroica, crafted together with Ernst Loosen, from Columbia Valley grapes, is one of the finest representations of Riesling in America, with bright citrus, racy acidity and an overall freshness. $18 at Spec's. Their Eroica Gold takes the original, melding this fresh acidity with an almost German influence of ripe fruit and a touch of botrytis, for a rich, textured wine that is delicious and fresh the year it is released, but will continue to evolve with time in the bottle. $25, available via the winery.
Chehalem Winery in Willamette Valley has been producing Riesling for decades, as founder/managing partner/winemaker, Harry Peterson-Nedry, has been an advocate for American Riesling since he began in Oregon in the early 1980's. Today, his daughter, Winemaker Wynne Peterson-Nedry, carries on this torch for great Riesling, producing a very dry, fresh, wines from their sustainably farmed vines. From their Three Vineyard Riesling blends fruit from Stoller Vineyard in the Dundee Hills, Ridgecrest, in the Ribbon Ridge AVA, and Corral Creek, in the Chehalem Mountain AVA, producing an aromatic, white flower, honeysuckle and citrus blossom filled wine with stone fruit and a touch of crushed stone minerality. $30, available at Goody-Goody stores.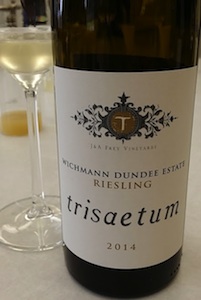 Newer on the scene in Willamette, Trisaetum Winery was started in 2003 by Winemaker and Artist, James Frey and his wife, Andrea. The duo were determined to make Riesling with an Old World style with New World techniques. Today the winery produces 8 different Riesling wines in both a dry and off dry style, showcasing the nuances, and rustic nature of the high acid, highly mineralic wine. The wines are available via their website.
From the weekend, one of the biggest takeaway thoughts was that though you may say you want a dry wine, our palate will often react more to a sweeter style. Often these sweeter styles have so much more character, personality and delicious flavor. Mainly, keep your mind and palate open, otherwise you may miss one of the best tasting wines in the world because you think you may not like a sweet wine. These are often the best pairing partners to spicy Asian and Thai food, or rich foie gras or luscious pate.
To help your understanding of the wines produced all over the world the International Riesling Foundation (IRF) created the IRF Riesling Taste Guide, a sliding scale that they hope will be included on every bottle of Riesling produced to let the buyer know how dry or sweet the wine in the bottle is. Based on IRF guidelines for the interplay of sugar, acid and pH, winemakers calculate where to place the arrow on the profile for use on the back label to help consumers choose the Riesling that best matches their taste. Today over 30 million bottles of Riesling in the US have the indicator included on them.
Get the SideDish Newsletter
Dallas' hottest dining news, recipes, and reviews served up fresh to your inbox each week.