The lively, fresh, and inviting Sauvignon Blanc grape is the perfect wine to enjoy on these waning summer days. Here are a few to consider. (Some selections were sent for editorial consideration.)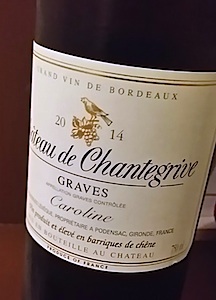 Graves, Bordeaux is home to some of the finest White Bordeaux producers, traditionally incorporating a touch of Semillon into their grassy, gooseberry filled Sauvignon Blanc. The blend rounds out the overall palate for a complete wine that is distinctly Bordeaux. Cheateau de Chantegrive Caroline, blending 50% Sauvignon Blanc with 50% Semillon, is filled with white flowers, honey, ripe apricot, fresh wild herb and a touch of vanilla, the delicious flavors of this rich wine linger long after the glass has been enjoyed. $26, at Total Wine & More.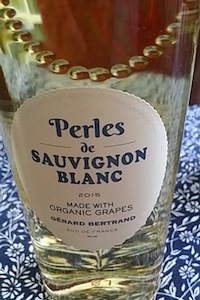 Much like the white wines of Bordeaux, the Languedoc region of France produces earthy, grassy, very fresh wines from mineral intense soils. Perles by Gerard Bertand, made from 100% Sauvignon Blanc organic vines near the Mediterranean Sea, is filled with crushed stone, citrus fruit and almost a briny, saline characteristic influenced by the close proximity to the Sea. A great wine to pair with fresh shellfish and seafood, or simply a sunshine filled day. $15, available at wine.com.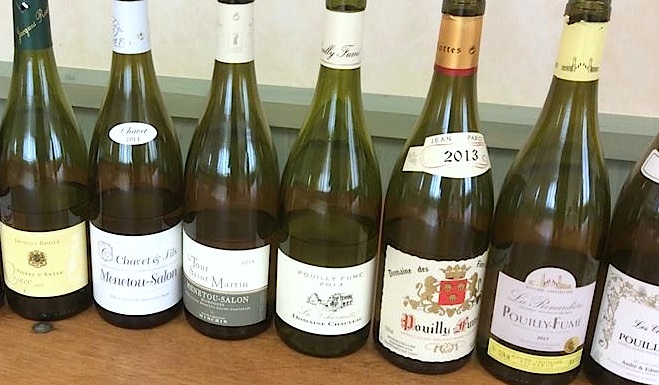 The silex, or flintstone, in the soils of Loire, France's Sancerre and Pouilly Fume regions add a certain smokiness and mineral intensity to their crushed stone and white flower filled wines. This beloved characteristic is what makes the wines from the region so distinct, and so special. Pascal Jolivet Sancerre is a rather approachable, clean and refreshing take on the variety from the region melding fresh citrus with herbal, grassy notes with mineral rich earthiness. $24 at Total Wine & More.
Le Domaine Saget Pouilly Fume accentuates the smoky characteristics of the Loire Valley slightly more, melding the floral and white stone fruit, like white peach and apricot, with citrus and crushed stone. Inviting, balanced and fresh, a great wine with fresh fish, pasta or salad dishes. $27 at Total Wine & More.

I love the clean, balanced flavor of Cade Sauvignon Blanc. Filled with layers of stone fruit, like white peach and apricot, orchard fruit, like ripe pear and golden apple, and a touch of smoky, flinty minerality, like those of the Loire. The refreshing wine is a perfect way to begin an evening paired with anything from toasty, creamy grilled cheese, to ceviche, to fresh pasta. $32, available via their website.
Grgich Hills also gives a nod to the mineral rich, very dry style of Loire Valley with their Napa Valley, estate grown Grgich Hills Fume Blanc. Aging the wine 6 months on the lees (yeast) in neutral oak the wine gains texture and richness, without becoming weighed down. The resulting wine is elegant, fresh and complete. $30 at Dallas Fine Wine.
Layers of golden apple, stone fruit and citrus fill the glass of Matanzas Creek Sauvignon Blanc from Sonoma. Aged in both stainless steel tank and French and American oak, the wine remains fresh and crisp, with a roundness, and nice texture on the palate. Cool morning fog that sweeps in from the Sonoma Coast keeps the acidity high in this approachable wine. $22, available at Spec's.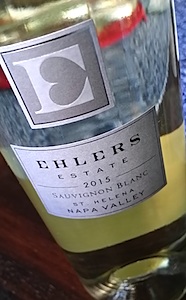 One single, organically grown vineyard on Ehlers Estate in St. Helena is the base of Ehlers Sauvignon Blanc. Aged 6 months on the lees (yeasts) in neutral oak barrels, the wine has a lushness and depth that some lighter styles of the variety don't have. The result, a dry yet very rich wine with character with lime blossom, citrus fruit and white flowers. $28, available via their website.
Tom Gamble's family has been growing fruit in Napa Valley for 100 years. Today, the third generation farmer in the Valley says that passion for the work is what drives him to grow premium fruit in his Gamble Family Vineyards, as there are certainly easier ways to make a living verses farming. This passion, and love of the vine, is what truly distinguishes so many of the great wines of the region and world. Gamble Sauvignon Blanc, from estate vines near Yountville, is concentrated and textured with lemon-lime, nectarine and tropical fruit. $25, via their website.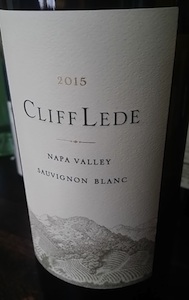 Cliff Lede Napa Valley Sauvignon Blanc, from old vine Musque clone Sauvignon Blanc with a touch of Semillon, is textured, concentrated and elegant. Filled with wisteria, honeysuckle and citrus aromas, the inviting wine opens with flavors of honeycomb, soft herbs, tangerine and stone fruit. Consistently, vintage after vintage, this wine delivers. $25, available at Pogo's.
A mix of techniques produces a delicate, luscious Sauvignon Blanc for Presqu'ile Winery. Using 6 different clones of the variety, grown in cool climate vineyards of Santa Maria Valley in California's Central Coast, the native yeast fermented wine in a mix of concrete egg, stainless steel and neutral oak barrels, with 7 months aging on the lees, the rich, textured wine is refined, interesting and delicious. $25, available at Spec's in limited supply or through their website.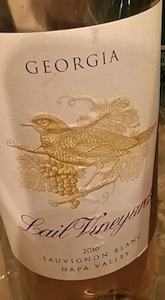 Consistently one of the most beautiful wines from California is the Georgia Sauvignon Blanc from Lail Vineyards. Owned by Robin Lail with winemaker Philippe Melka at the helm, the richness, texture and depth to this wine showcases not only great fruit, but the skilled hand of an artisan winemaker, as Melka maintains a hands off approach to allow the fruit to shine, while incorporating smart techniques to showcase the elegance, and beauty, of the variety. $120, a limited selection is available at Spec's, or available through the winery via allocation.
From the Quivira Fig Tree Vineyard in Dry Creek Valley, Quivira Fig Tree Sauvignon Blanc highlights white flowers, green fig, melon, fresh cream and grassy herbal notes with texture, concentration and depth. $24 via their website. Quivira Sauvignon Blanc transports you to the tropics with layers of pineapple, guava, citrus fruit and white flowers. Fruit forward, juicy and refreshing. $17, available at Spec's.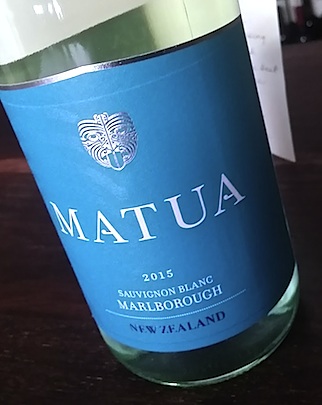 If the big, citrus, gooseberry and grapefruit style Sauvignon Blanc is for you, try Matua Sauvignon Blanc from the Malrborough region of New Zealand. Crisp, very fresh and high acid, the food friendly wine is juicy and lively, and quite affordable. $9 at Goody-Goody stores.
South America has long been celebrated for growing great wines, especially those from Argentina and Chile. Uraguay has entered into the conversation with stand out varieties, like Tannat and Albarino. Another fruit forward, high acid option from Bodega Garzon is their Sauvignon Blanc. Filled with passion fruit, gooseberry, orange blossom and soft herbs the wine, produced from sustainably grown estate vineyards. $18, available here.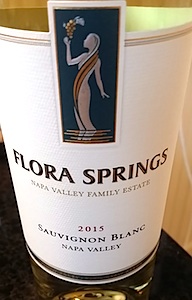 Topical fruit, orange rind and soft herbs fill the palate of Flora Springs Sauvignon Blanc. Lively and balanced, with great acidity, minerality and a fresh herbaceous character. A clean, fresh and slightly earthy, a great pairing with end of summer salads, light pasta or pork tenderloin. $25, via their website.
Clean, fruit forward and juicy, Justin Vineyards and Winery Sauvignon Blanc melds tropical fruit, citrus and soft herbal flavors with crushed stone and white flowers. Light, fresh and easy. $14, available at Total Wine & More.
Get the SideDish Newsletter
Dallas' hottest dining news, recipes, and reviews served up fresh to your inbox each week.