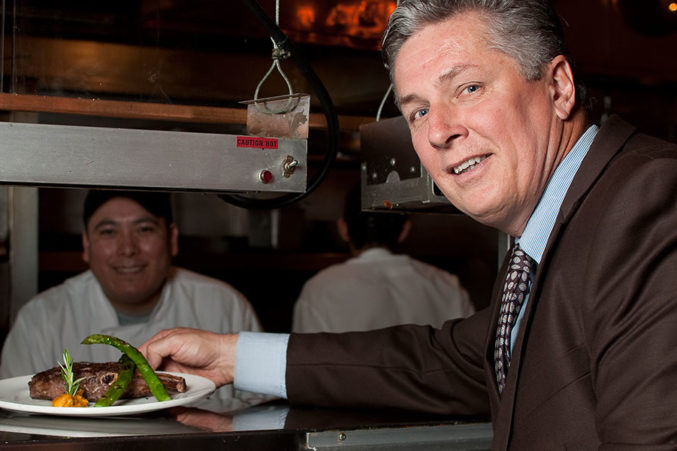 Al Biernat to Open Second Location of Al Biernat's in Former Del Frisco's Space in North Dallas
North Dallas loses a big-name steak house, but gains another.
The rumors have been flying for months: Al Biernat is beating the bushes looking for a spot to open a second location in North Dallas. He just confirmed he's signed a deal to take over the space just vacated by Del Frisco's Double Eagle Steak House on Spring Valley in North Dallas. "It's a good location. I like it a lot," Biernat says. "We are going to go in and open it up and make the interior similar to Oak Lawn." Biernat has four years left on the lease at his popular Oak Lawn steak house. He's not sure what will happen when the lease it up.
"I have 90 employees working for me now," Biernat says. "They are all excited to be able to expand and grow."
Biernat says the new spot will serve lunch, brunch, and dinner. "We are going to spend a year fixing it up," Biernat says. Look for a September 2017 opening.