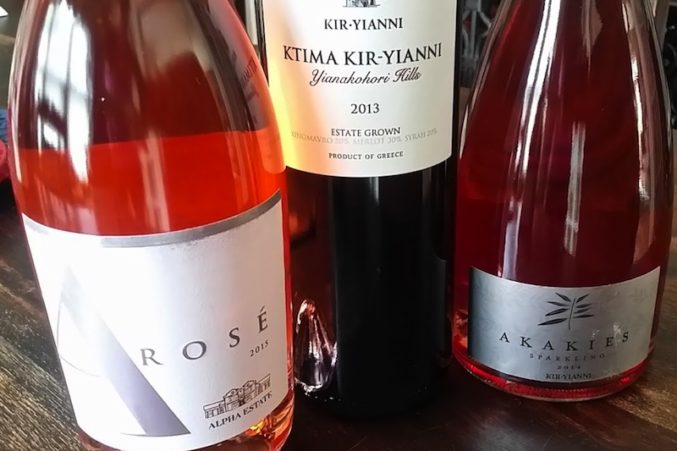 August has arrived, and no matter how much we love our fine city, anyone will agree that August in Dallas can be brutal. So, as we dream of cool October days, sip one of these light and refreshing wines to get through the month. (A few samples were sent for editorial consideration.)
Light white wines are obvious when it is hot outside, and I will note a few shortly, but starting with some light reds and rose wines first. A slightly chilled red wine is great this time of year, like a Cabernet Franc from Chinon in the Loire region of France like from Chateau de Villaneuve, a light Barbera d'Asti from Piemonte, like a favorite from Ricossa, or a fruit filled Siduri Pinot Noir from California.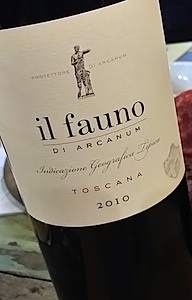 Il Fauno di Arcanum blend of Bordeaux varieties, predominantly Merlot, from estate vineyards near the village of San Gusmè in Tuscany. Black currant, black plum and blueberry with wild flower, earth and spice notes. Silky and refined, a beautiful wine for any time of year. $30, available via their website.
Lohsa Morellino di Scansano from Tuscan vineyards located very near the sea, the versatile wine melds herbal, earthy characteristics with a touch of brininess, intertwined with dark cherry fruit and spice notes. $15, available at Jimmy's.
Owned today by Michel Chapoutier, Ferraton Pere & Fils was founded in the Northern Rhone in 1946. Biodynamically farmed vineyards, both to be good stewards of the land and to allow the true expression of the fruit to shine, their wines are expressive, fresh and inviting. Ferraton Pere & Fils Cotes de Rhone Samorens Rouge blending predominantly Grenache with Syrah and Cinsault is well rounded and expressive, without being too complex, overflowing with black fruit and licorice, great for easy summer sipping with grilled meat and barbecue. $15, available at La Cave.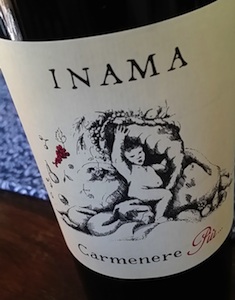 Inama Carmenere Piu ($20) and Inama Bradisismo Veneto Rosso ($30) both blend Carmenere with other Bordeaux varieties, from fruit grown in mineral rich, limestone and clay soils the Northeastern part of Italy in the Veneto region. Plum, cherry and violets fill the palate of both, with the Bradisismo being slightly more intense and concentrated. Jimmy's carries the Inama wines.
The home of great Rose is Provence, and consistently, one favorite is M de Minuty Rose from Cotes de Provence. A light, approachable and easy style of Rose, perfect for enjoying throughout these hot August days. Balanced and fresh with grapefruit, orange and melon notes. $23, available at La Cave.
Kir-Yianni "Akakies" Sparkling Rose of Xinomavro from Northern Greece is a perfect aperitif wine, melding great acidity with a touch of sweetness and low alcohol. From one of the leading producers of Xinomavro in the region, with history dating back to the late 1800's. Today owner, Stellios Boutaris, is a celebrated leader of crafting premium quality, varietally correct Greek wines filled with character, balance and refinement. $22, available at various Central Market locations.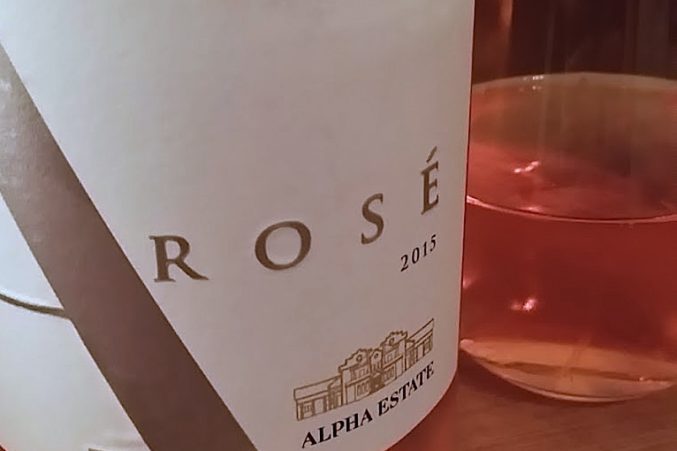 Xinomavro can also be the beautiful base of a still Rose wine, especially when blended with earthy, herb and spice filled Syrah. Alpha Estates from Greece blends the native, northern variety with the Rhone grape for a more robust, while still fresh and balanced Rose. Herbal, slightly floral with wild flowers and lavender, with red fruit and tangerine notes. $25 at Spec's.
Cuvaison Vin Gris of Pinot Noir leaps from the glass with layers of fresh watermelon, grapefruit and tangerine. Nicely structured, yet also vibrant and approachable the food friendly wine is the perfect pairing to any backyard barbecue or sunset filled happy hours. $20, via their website.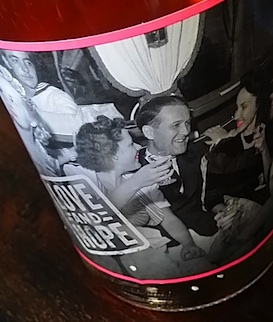 New from Chef Tim Love and Winemaker Austin Hope, Love & Hope Rose, from Paso Robles, CA blending Mourvedre, Syrah and Grenache for a wine the duo desired to be simply the best representation of a dry Rose, crisp, refreshing and easy, everything Rose should be. A small portion of the wine was aged in barrel, rounding out the otherwise juicy, high acid, fruit filled wine. Available in a pack of 6 for $120 here.
From the first PAGO in Northern Spain, a part of the Grandes Pagos de Espana wines (or Great Estates of Spain) Hacienda de Arinzano Rose of Tempranillo, delicately crafted by Winemaker Manuel Louzada, is vibrant and juicy with layers of red grapefruit, ripe berry and herbal notes from their estate vineyard growing Tempranillo specifically for this Rose production. $20, via wine.com
Also from Austin Hope, Treana Blanc blends 45% Viognier, 45% Marsanne & 10% Roussanne for a stone fruit, white flower and citrus filled wine that is ideal for pairing with fresh salads filled with summer peaches, Texas tomatoes and goat cheese, or light fish and pasta dishes. $30, available at Total Wine & More, or their website.
The oldest producers of Lambrusco in the Emilia-Romagna region of Northern Italy is Cleto Chiarli. Started in 1860, the winery has been crafting the light and fruity bubbly red wine from their family estate to pair with flavors of the region, like salty Prosciutto di Parma and Parmigiano Reggiano. Generally rather inexpensive (each offering about $15,) low alcohol and very approachable, the sparkler is a great way to start or finish an evening. Cleto Chiarli "Centanario" Lambrusco Grasparossa di Castelvetro DOC is just 8% alcohol with vibrancy, freshness, ripe red fruits and floral notes. Cleto Chiarli "Premium" Menton Honrable of Lambrusco di Sorbara DOC is slightly riper and more well rounded with ripe red berry, rose and slight herbal notes. The wines are carries at Jimmy's.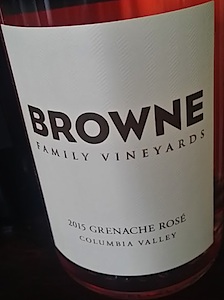 From Browne Family Vineyards in Columbia Valley, their 2015 Brown Family Rose of 79% Grenache & 21% Counoise, one of the lesser known, late ripening Rhone varieties that produces juicy, ripe red fruit and spicy wines that meld nicely with the lush flavors of Grenache. A great wine to pair with fresh crab, oysters or grilled salmon. $18, via their website.
Head High wines, from founder, vintner and businessman Bill Price III, also owner of Durell Vineyard and Three Sticks Winery, produces approachable, easy drinking California wines from vineyards throughout the northern part of the state. Their Head High North Coast Rose blends an unlikely group of grapes, including Zinfandel, Tempranillo, Syrah and Grenache together for a heartier Rose than some, perfect to pair with your grilled steak or brisket this summer. Juicy, spicy and slightly smoky, showcasing each of the dynamic grape varieties. $18, via their website.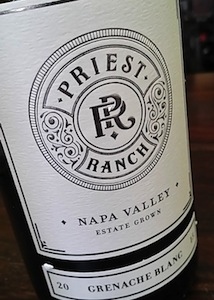 Ripe fruit notes of white peach, apple and honeydew melon fill the palate of the Priest Ranch Grenache Blanc from their high elevation vineyards in Napa Valley. The warm 2015 vintage produced a wine with a rather high alcohol for the white, almost 15%, so be sure to sip slowly. Which will be difficult as the delicious and refreshing wine is very easy to drink. $20, via their website.
America's favorite white wine, Chardonnay, can be enjoyed anytime of year, as the food friendly white pairs beautifully with anything from summer salads and light pasta dishes, as it does with roasted or grilled chicken or fish. Landmark Vineyards & Winery in Sonoma sources fruit from throughout California to produce varietally correct Chardonnay, and Pinot Noir, that tell the stories of the place they are from. Landmark Damaris Reserve Chardonnay blends golden apple and honey filled Sangiacomo Vineyard Chardonnay with a touch of citrus and white flowers filled Lorenzo Vineyard Chardonnay for a textured, concentrated wine with balance, great acidity and freshness, and creamy, toasted almond notes. $35, via their website. Their Landmark Overlook Chardonnay, ($25) from fruit grown in Russian River and Sonoma Valley fruit, with Meyer lemon, toasted almond, pear and stone fruit notes, is available at Total Wine & More.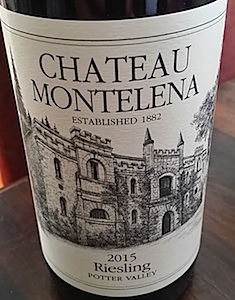 From Chateau Montelena, a winery better known for their stellar Calistoga Cab and Judgement of Paris winning Chardonnay, a tropical and citrus filled Chateau Montelena Riesling from Potter Valley in Northern Mendocino County. Though today California, especially this part, is known for Chardonnay, however there was a time that Riesling ruled. And, if they all taste like this, the noble white should again. Lemon-lime, crushed stone, green able and apricot fill the palate of this delicious, food friendly wine. Available via their website.
Quality and consistency are two things I can always say about a bottle of Frank Family Chardonnay. Aromatic honeysuckle, citrus blossom, vanilla and spice lift from the glass, followed by flavors of orchard fruit and citrus. $35, available at Pogo's.
Similar assurances of quality and consistency are found in the wines of Floral Springs, from their stellar Soliloquy Vineyard Sauvignon Blanc ($35,) made from their UC Davis certified Soliloquy Sauvignon Blanc clone with Sauvignon Musque, for a wine with incredible texture and finesse, with melon, green fig and citrus, to their inaugural vintage of their Flora Springs Family Select 2014 Estate Chardonnay ($35) from Carneros & Oakville grown fruit with layers of honeydew, apple, pear and creamy marzipan with bright acidity and a steely mineral note on the finish. Both available via their website.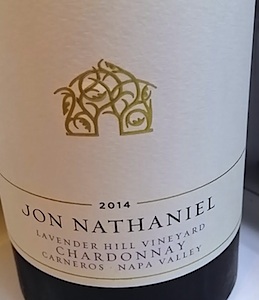 Knowing the quality the Flora Springs wines maintained, I was excited to try a new offering from the next generation of the family. Floral Springs was started in 1978 by John & Carrie Komes and Julie & Garvey in Napa Valley and named after John and Julie's mother, Flora Komes. The siblings and spouses have run the winery together for over 30 years, producing quality wines from sustainable vines. Recently John stated a new project with his son, Nat Komes, Jon Nathaniel Wines. With hopes of filling the very big shoes of his father and family Nat crafts elegant and approachable wines form the family vineyards. Their Jon Nathaniel Lavender Hill Chardonnay comes from a small vineyard the family has farmed for years in Carneros. The cool climate vineyard ensures that the wine is fresh and vibrant, with layers of stone fruit, citrus and honey melding with touches of crushed stone and minerality. $50, via their website.
Stone fruit and white flowers leap from the glass of Clif Family Geurtztraminer from vineyards in Mendocino County. Great acidity balancing the fruit forward palate. An easy drinking summer wine that finishes with touches of white pepper, herbs and fennel, great for pairing with summer fare. $25 via their website.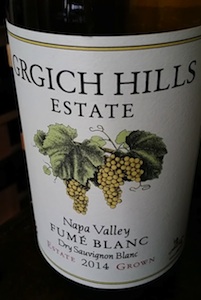 From vineyards in the southern part of Napa Valley, Carneros and American Canyon, Grgich Hills creates their white flower, lychee, mango and lemongrass filled Grgich Hills Fume Blanc. Native yeast fermented and aged for 6 months on the lees (yeasts,) the wine has a complexity and roundness somewhat unique for New World offerings, while maintaining great acidity and crisp liveliness. $31, available at Total Wine & More.
In celebration of his 50th year, a toast to Robert Mondavi and Robert Mondavi Reserve Fume Blanc from his iconic Oakville, To Kalon vineyard, a wine created at the time to show that Sauvignon Blanc could be subtle, earthy and finessed, not just an overly fruity and sweet wine, as many that were produced in the early days of Napa Valley were at the time. Fresh and clean, with balanced acidity melding citrus and tropical fruit notes with soft herbs and crushed stone. $45, available via their website.
From the northern tip of the South Island of New Zealand in Marlborough, Nobilo Icon Sauvignon Blanc vineyards benefit from cooling coastal breezes and soils filled with marine sediment and gravel, creating a complex wine with earthiness, minerality, texture and great acidity. Stone fruit and melon intermingle with lemon-lime citrus and white flowers. $15, available at Total Wine & More.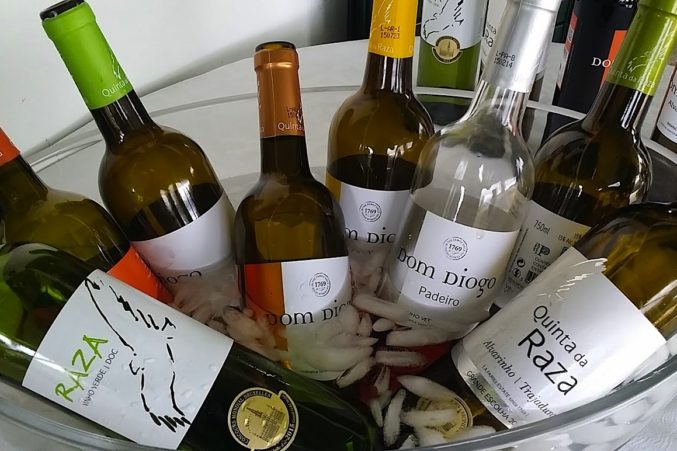 There is perhaps no better wine for summertime fun that a fizzy, fresh and flirty Vinho Verde. Made from a blend of Portuguese varieties, like Trajadura, Loureiro, Arinto and Azal the light, juicy, high acid, low alcohol wine begs to be sipped in the sunshine. And, with one of the most affordable prices in general, the easy going white won't break the bank either. A few favorite brands include Quinta da Raza, Famega, Casal Garcia and Avelada, all available for around $7-$15 anywhere from Spec's and Total Wine to World Market stores.
Get the SideDish Newsletter
Dallas' hottest dining news, recipes, and reviews served up fresh to your inbox each week.