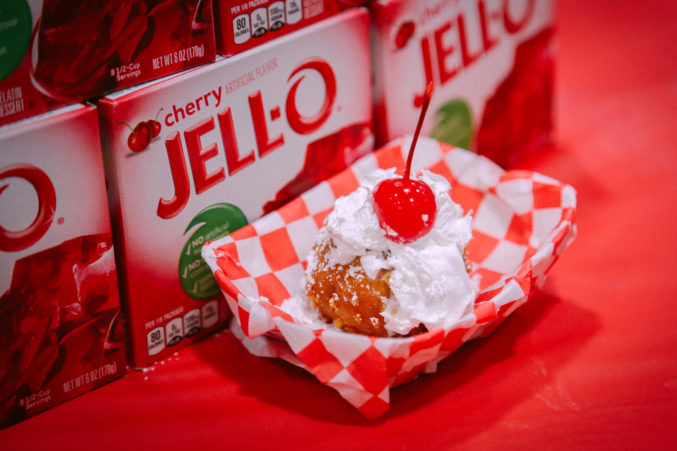 Scenes From the 2016 Big Tex Choice Awards
Fried Jell-O took home the award for "best tasting" item.
Hundreds of fried food enthusiasts gathered at Dallas' Fair Park on Sunday, August 28 to partake in the 12th annual Big Tex Choice Awards where eight fair food finalists battled for two titles: Best Tasting and Most Creative.
A panel of judges, which included Michelle Rodriguez (New Country 96.3 KSCS, midday on-air personality), Eddie Jackson (The Next Food Network Star, season 11 winner), Mai Lyn Ngo (Deep Fried Fit blogger), Dan O'Malley (97.1 The Eagle, on-air personality and news director for The Russ Martin Show), Kent Rathbun (chef and restaurateur), and Tiffinni A. Young (Dallas city councilwoman, district 7), chose the winning dishes.
The Best Taste award went to Ruth Hauntz for Fried Jell-O, and Isaac Rousso took the title of Most Creative for his State Fair Cookie Fries.
"I thought it was great," Rathbun says of the fried Jell-O. "It was a great idea! It was very well executed, and it reminded me of a jelly-filled doughnut straight out of the fryer … and the cookie fries are killer."
Fairgoers can taste the winning items, along with everything else, at the 2016 State Fair of Texas, which runs September 30 through October 23.