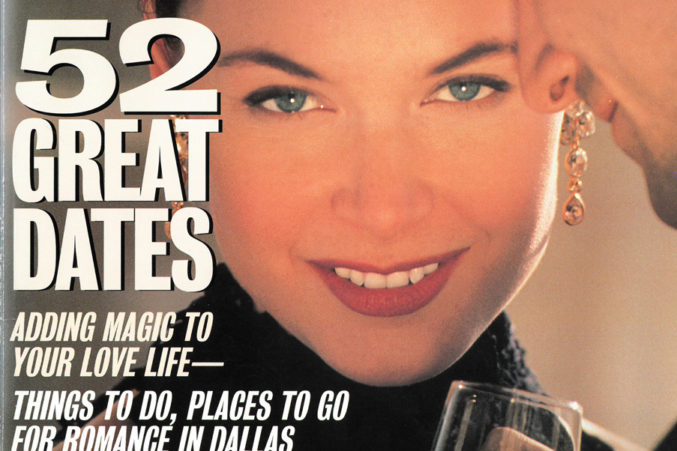 Flashback Friday: 52 Great Dates
Take a step back in Dallas dining history.
The cover story in the December 1998 issue of D Magazine, written by Nancy Nichols, lists 52 dating options for Dallasites.
"The classic first date used to be dinner and a movie," she writes. "These days, that's too much of a commitment. Professional dating services advise, 'Just do lunch' to avoid 'wasting time' on incompatibles. Now, an accepted first date is meeting for a cup of coffee. No wonder there's a Starbucks on almost every corner."
Nancy's dating recommendations include ballroom dancing at the Mansion, midnight bowling in Addison, and sakatinis at Tei Tei on Henderson.
Click the images below and take a step back in Dallas dining history.