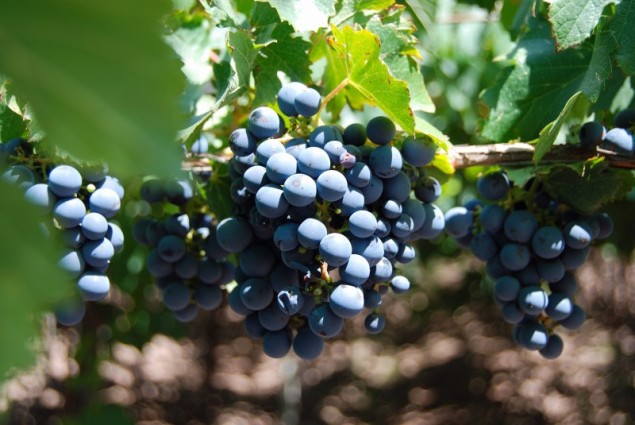 Though it is hot outside, bold red wines are still being poured throughout the city to pair with summer barbecue and grilling favorites. Here are a few reds that traditionally can be very powerful and robust, however each displays a level of finesse and subtlety, making them perfect for summertime enjoyment. (A few selections were sent for editorial consideration.)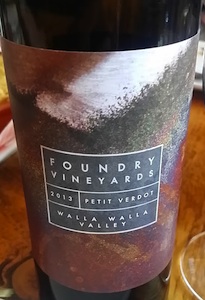 When I think of Petit Verdot I think big and intense! However, this Bordeaux variety is proving that it has the ability to create silky, elegant and balanced wines from the basalt and mineral rich loam filled soils of Walla Walla, WA. I was recently in the region as a guest of the Walla Walla Wine Alliance for their "Celebrate Walla Walla Wine" event and had the opportunity to taste several stand alone Petit Verdot wines. Traditionally Petit Verdot is used in very small amounts (2%-3%) in a blend to give structure, color and intensity, so this was the first time I have had to try the variety on its own, in a finished wine, from producers like Foundry Vineyards, Spring Valley Vineyards and Dusted Valley. Each is producing luscious, refined Petit Verdot wines with character and a sense of place, proving all that power can be harnessed into a wine with depth and concentration, without overpowering.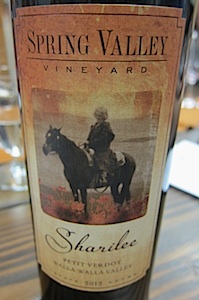 Winemaker Serge Laville first produced a small bottling of Petit Verdot for Spring Valley Vineyards about 15 years ago, but then opted to continue to use the grape in the blend for their Bordeaux style Uriah and Fredrick wines. However, the winery recently re-introduced a stand along bottling of the variety with the 2010 vintage with their Sherilee Petit Verdot. Named after Sheri Corkrum Derby, who, with her husband Dean Derby, planted their first vines in her grand-father's former wheat fields of Spring Valley in 1993. Sheri's grand-father Uriah started the wheat farm 12 miles outside of the town of Walla Walla over 100 years ago. The current 2013 vintage blends 80% Petit Verdot with 20% Cabernet Franc to produce a wild flower, orange blossom, ripe fig and pepper filled wine with texture, length and beautiful balance. $50, available via their website.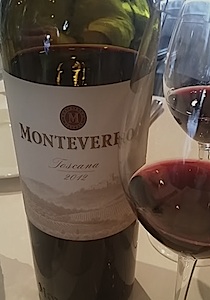 Though only 10% of Petit Verdot is used in the Bordeaux style blend Monteverro, ($170)a Tuscan Premier Grand Cru from owners Julia and Georg Weber, with the help of winemaker Matthieu Taunay and Consulting Winemaker Michel Rolland and Consultant Jean Hoelfiger, it is just enough to add depth and power to the silky, complex wine. From the coastal area of Tuscany, with red clay and rock filled soils producing concentrated, low yielding fruit that showcases the earthy notes, melding with leather, black fruit and a touch of brininess from the influence of the Sea and the Mediterranean climate. Their Verruzzo di Monteverro ($30) highlights the importance of Sangiovese to the Tuscan region, adding it to a blend of primarily Merlot, Cabernet Sauvignon and Cabernet Franc. The Merlot keeps the finesse and softness in the wine, taming the bold fruit flavors of the remaining varieties. Select wines are available via Wine.com.
Walla Walla's Seven Hills Vineyard is prized as one of the finest in the country for growing distinct, terroir driven vines heavily influenced by the geological occurrences that the region's soils were built around, including thousands of years of volcanic activity, the Missoula Floods and the natural dry dessert like conditions with blistering hot summer days, dropping dramatically in the evenings to quite cool temperatures. Each of these play a key part in producing earthy, luscious, fresh and balanced wines. Pepper Bridge Seven Hills Vineyard Walla Walla Valley Red is a Bordeaux style blend, layering 50% Cabernet Sauvignon with equal parts Merlot and Cabernet Franc and just a touch, 6%, of Petit Verdot for a velvety smooth wine filled with blackberry, wild flower and rose, toasted spice, earthy notes and crushed stone. $60, the new release of this small production wine should be available via their website shortly.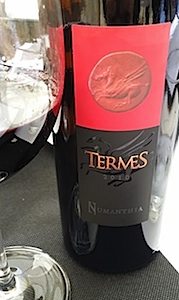 Harnessing the power of robust Tinta da Toro from the Toro Region of Spain can be a struggle as blistering sunshine in the middle of summer can cause the black fruit filled grapes to become very ripe, with high alcohol and an intense palate. However, over the years Numanthia winery has been able to coax the freshness out of this bold variety, ensuring acidity remains intact while expertly using winery tools, like extended periods of time aging in neutral or partially neutral oak, to soften the wine. From the youngest wines of their estate Termes is the most youthful of the wines, filled with black cherry, plum and woody herbs notes that is ideal for enjoying upon release, straight out of the bottle, or with an hour of decanting. $40, available at Spec's.
Rhone red varieties thrive in Spain as well. 2013 Can Blau blends 50% Carineña, 25% Garnacha and 25% Syrah from the Monstat DO outside of Priorat DOQ. Concentrated, with depth and complexity, while remaining beautifully balanced the wine showcases a full-bodied palate without overpowering. And, unlike many of the wines from its neighboring region, it is surprisingly affordable. $17, on sale for $15 at various Goody-Goody locations.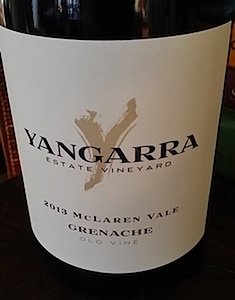 The Mediterranean climate found at the Yangarra Estate in South Australia produces well rounded, elegant Rhone style wines, primarily from old vine Grenache. Farmed organically and biodynamically, the 420 acre Yangarra Estate is filled with sand and rock filled soils, ideal for growing old bush vine trained Grenache, averaging almost 70 years old. Hand picked, low yielding fruit goes through native fermentation, and is then aged on the lees (yeasts) for 9 months in neutral barrels to round out the flavors, adding texture to the rich wine. The resulting wine is fresh and lively, filled with ripe red fruit and floral notes, ideal for pairing with roasted Australian lamb. $35, available via their website.
Petit Sirah is traditionally a variety that needs some bottle aging and decanting to fully enjoy, as the robust tannins can often overwhelm the fruit in the wine. Stags' Leap Winery has perfected the taming of this powerful wine grown in their estate vineyards to produce approachable, while still powerful wines. Stags' Leap Winery Ne Cede Malis Petit Sirah from some of the oldest vines on the Napa Valley estate is concentrated, dense and layered with black fruit, black pepper and purple flower notes. Though the wine will age for at least a decade without issue, the balance of acidity and tannin make it enjoyable now with a bit of decanting and proper pairing, like a hearty grilled steak. $115 via their website. For a lighter, slightly more approachable young wine, the Stags' Leap Petit Sirah is a great selection with pepper, wild herb and lavendar and ripe fruit notes. $35 at Total Wine & More.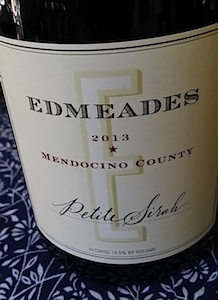 From fruit grown in Mendocino County near the Pacific coast in hillside and mountain vineyards Edmeades produces expressive, character filled red wines with structure, power and a long history. Dr. Edmeades first planted his Mendocino vines in 1963 and started the winery bearing his name just 9 years later, always with a focus on small production, single vineyard Zinfandel wines. Edmeades Gianoli Zinfandel, from the Gianoli Ranch vineyard dating back to the 1800's, celebrates its mountain location sitting just above the fog line, ensuring fruit ripens evenly while acidity remains intact, helped by the cool evenings found in the high elevation of the vineyard. Juicy raspberry, ripe cherry, woody herbs and pepper fill the balanced and fresh palate. Edmeades Petit Sirah, with just a touch of Zinfandel blended in, is perfect for pairing with anything smoked or grilled as the inherent meaty, smoky characteristics of the variety lift from the glass, followed by sweet spice, pepper and black fruit notes. Each is $35 available via their website.
Hess Select Winery works with growers focused on sustainability, while keeping their wines affordable and approchable. Their Hess TREO Winemaker Red blends 33% Petit Sirah with Syrah and ZInfandel, both about 25%, Merlot and Malbec. Not a traditional blend, however the result is powerful, yet balanced with pepper, smoke, spice and juicy ripe fruit. $19, available at Total Wine.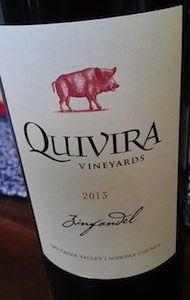 Dry Creek Valley in Sonoma County can grow just about anything from Cabernet to Petit Sirah to Rhone varieties like Syrah and Grenache to Zinfandel. Quivira Vineyards, known for artfully creating non-traditional blends with Winemaker Hugh Chappelle at the lead, delivers again with their juicy, fruit filled yet savory Quivira Zinfandel. Black and red berry flavors on the palate pair with soft herbs, dried spice and black pepper notes. Textured and concentrated, while maintaining freshness, perfect for summer barbecue pairings. $24, available at Spec's.
Uruguay is fast becoming the region of Tannat, the black fruit filled, highly tannic variety that thrives in the South American heat and soils. Bodega Garzon, one of the largest in the region producing aromatic Albarino & Sauvignon Blanc wines as well as olive oil on the estate, manages the vigor traditional found in Tannat vineyards by planting their vines in well draining, rock filled soils, to ensure a long ripening season and an earthy influence from the vineyard. The resulting Garzon Tannat wine is filled with black fruit, dusty earth notes and ripe tannin. $20, available at Goody-Goody stores.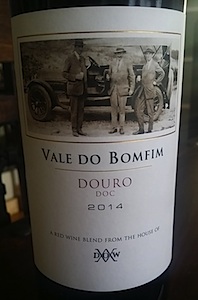 When we think of the Douro region of Portugal our minds automatically go the the juicy, sweet fortified Port wines. However, the same field blend of grapes that are used to make this delicious dessert wine also can produce dry wines with power, character and quality. From the House of Dow, a part of Symington Family known for their ports, like the current Dow's 2011 Late Bottled Vintage Port ($24) filled with black plum, currant and violets perfect to pair with blue cheese or chocolate, comes their Dow Vale do Bomfim. The winery, filled with livestock and a self-sustaining garden, in the Douro Valley, produces this blend of Touriga Franca, Touriga Nacional, Tinat Amarela, along with a small percentage of additional varieties, highlights the freshness of the grapes, thanks to the high elevations of the terraced Douro vineyards, that maintain acidity thanks to temperature drops in the evenings creating cool nights, even on the hottest of summer days. Bold and intense, yet also juicy, approachable and lively, and a steal for $13 a bottle. Available at Total Wine.
Of the 300+ grape varieties grown in Italy, many are capable of producing highly intense, power packed wines. However, many also quickly and easily adapt to producing more approachable, refined wines that will still showcase inherent complexity, without needing years of bottle aging to soften tannins. Tascante Sicilia Nerello Mascalese Ghiaia Nera from young vines from the northern slope of Mount Etna in Sicily produces a surprisingly approachable, while still complex wine, with incredible floral and herbal notes melding with pepper, spice and earthy minerality. $20, available at Pogo's.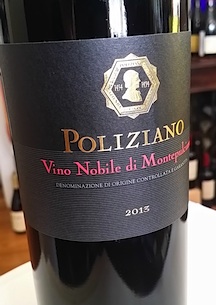 Azienda Agricola Poliziano Vino Nobile di Montepulciano DOCG produced predominantly from the regional clone of the Sangiovese grape, Prugnolo Gentile, highlights the finesse well managed grapes can have as the ability to become over-extracted could happen very easily. However, Poliziano, founded in 1961 by Dino Carletti and now run by his son, manages these vines with expert care ensuring the resulting wines are lush and layered, while maintaining a refinement and a classic, sophisticated palate. Dried herb, dried fruit, balsamic and rustic spice fill the palate of the wine, with chewy tannins and a long finish. $30, available at Pogo's.
Get the SideDish Newsletter
Dallas' hottest dining news, recipes, and reviews served up fresh to your inbox each week.