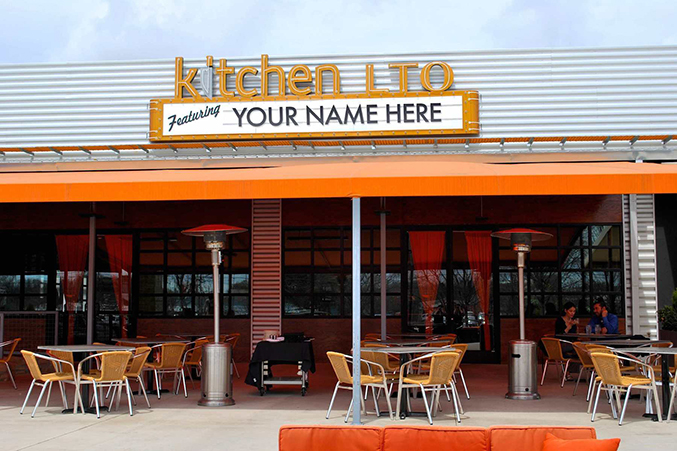 Kitchen LTO at Trinity Groves is Closed
The final dinner service was last night.
"Permanent" pop-up restaurant Kitchen LTO is now closed. According to the press release:
"Trinity Groves, the country's first and only restaurant incubator and a leading force in the economic development of West Dallas, today announced the closing of Kitchen LTO. Kitchen LTO – short for limited time only – was a rotating pop-up restaurant that gave up-and-coming chefs an opportunity to display their talent. The restaurant has featured six chefs during the last three years, all of whom were selected by Dallas foodies.

As a true incubator, Trinity Groves invests in new concepts like Kitchen LTO and provides their partner operators with the resources and expertise they need to bring those concepts to market. Kitchen LTO partner operator Casie Caldwell was one of the first aspiring restaurateurs to launch at Trinity Groves in 2013."
Chefs who were featured by the concept include Nick Amoriello, Norman Grimm, Anastascia Quinones, Blythe Beck, and Brooke Egger.
"Kitchen LTO was a bold idea that epitomized our goals as an incubator," says Trinity Groves Co-Founder Phil Romano in a statement. "Casie has been a fantastic partner. She is smart, creative and a champion of young chefs. We look forward to her next endeavor. As an incubator, we continue to 'launch, listen and learn' with every new concept. The insight we gain from our customers is invaluable, particularly as Trinity Groves expands to include new retail and restaurant opportunities for promising entrepreneurs."