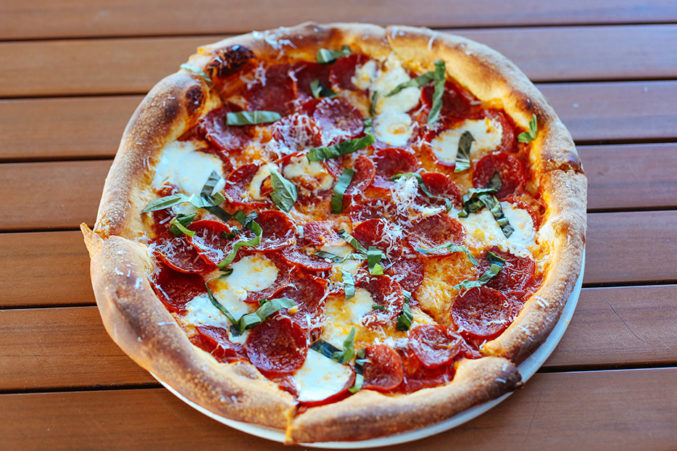 Fireside Pies to Open in Downtown Dallas
Fireside Pies will open on Commerce Street.
An eagle-eyed reader sends a photo he snapped while driving down Commerce. It's not pretty, but it tells the story: Fireside Pies is opening near the New Hampton Inn at 1700 Commerce. I will be able to walk to an arugula salad. Joy. Thanks DS!