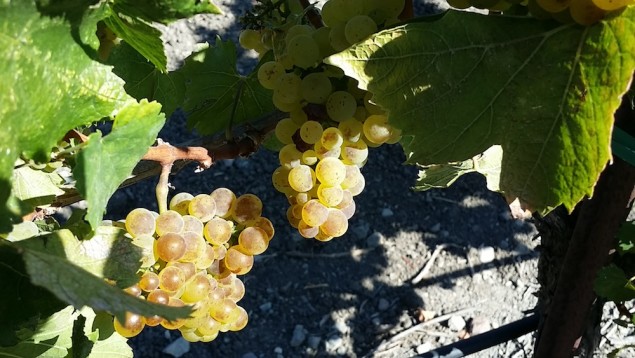 As we look forward to celebrating Dad this weekend consider giving him a gift from one of the many special, family-owned and operated wineries in the the world. Here are a few favorites. (Some selections were sent for editorial consideration.)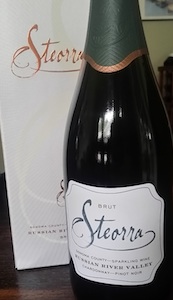 Joe Wagner knows a thing or two about making wine, having grown up watching, learning and helping his father, Chuck Wagner of Caymus Winery. His recent sale of the Meiomi brand to Constellation has allowed him to expand other ventures in his fast growing wine business under his Copper Cane Wine & Provisions Company. His latest venture is a sparkling wine from Russian River grown Pinot Noir and Chardonnay, Steorra. Made is the traditional method the balanced non-vintage Brut sparkler is filled with toasted nut, green apple, Meyer lemon and freshly cream. Light, fresh and elegant, the wine is just now becoming available to Dallas retailers so keep an eye out for this bubbly.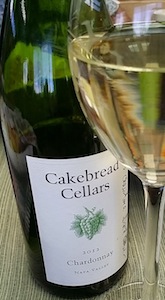 One of Napa's favorite wineries, also celebrates family. When Jack and Delores Cakebread established their Cakebread Winery there wasn't a lot going on in the Napa Valley. Jack, then working in Oakland at a garage, traveled back and forth to Napa to create their signature wines, that he would then personally deliver to any account in the San Francisco Bay area that they could sell to. Those early years were difficult, but the result now 40+ years later places Cakebread at the top of many favorite lists for quality, consistency and of course, great taste. And, even better for the hard working founders, their sons, Bruce and Dennis, stepped into the business with their dad early on, Bruce as winemaker in 1979 and then COO/President in 2002, and Dennis, who leads the team as SVP of Sales and Marketing, in 1987. Though best known for their Cabernet, I will always sip a glass of their Cakebread Chardonnay when the opportunity arises. Fresh, juicy and lively with golden apple, ripe pear and tangerine notes. Available at select Goody-Goody locations for $45.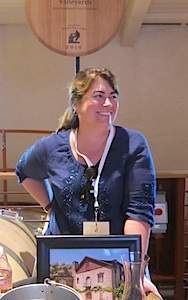 When William Ballentine, and his wife Jane, began William Cole Vineyards there were a few key items that would need to be included as they established themselves in their historic location in northern St. Helena, Napa. Mainly, that the whole family would need to be included. William and Jane Ballentine purchased their nineteenth century ghost winery in St. Helena in 1999, beginning an extensive renovation of the 1873 stone wine cellar which had been shuttered since Prohibition. When they were finally ready to open their doors in 2004 they named their winery after William and their son, Cole. Their signature Cuvée Claire Cabernet Sauvignon, filled with dried herbs, ripe blackberry and baking spice is named after their daughter, Claire.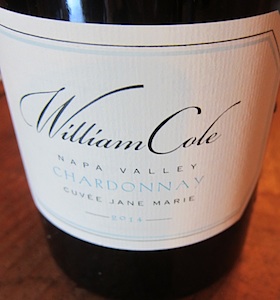 And, most recently mom inspired their latest release, a Chardonnay. Jane Ballentine wasn't a fan of heavy, overworked Chardonnay wines, like those popular in the region a decade or so ago, instead she wanted something crisp, balanced and elegant, like those of Mersault and Chablis. Cuvée Jane Marie Chardonnay is beautifully balanced with layers of apple, melon and tropical fruit with great acidity and brightness. The production of William Cole wines is still quite small (only 80 cases of the current 2011 release of the Chardonnay, 500 of the Cabernet) making them available exclusively through the winery website.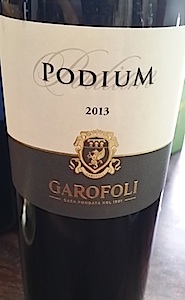 One of the oldest family wineries in the Marche region of Italy, Garofoli has been producing wine for pilgrims visiting the area since 1871. In 1901 the winery was established to help produce wine for sales commercially. Today the fifth generation of the Garofoli family run the winery, which has built their reputation on producing premium quality Verdicchio thanks to the chalk and clay filled soils of the region. Their Garofoli "Podium" Verdicchio dei Castelli di Jesi Classico Superiore DOC has intensity, character and racy freshness. Ripe citrus melds with white flower, soft herbs and honey notes with a long, inviting finish. $25, available at Jimmy's.
Though not the oldest from Italy, but certainly one of the best. Tenute Cisa Asinari dei Marchesi di Gresy was started in 1973 by Alberto di Gresy in the Lange and Monerrato zones of Italy's Piemonte, two of the prime areas for growing the regions highest quality Nebbiolo fruit. Their recently released 2010 Barbaresco Camp Gros Martinenga DOCG is a Riserva bottling, aged a minimum of 5 years before its release, from the estate's small, south-facing Martinenga vineyard. Aged 5 years this exceptional wine is concentrated, textured and finessed with inviting flavors of sour cherry, blackberry, plum and truffle. $106, available here.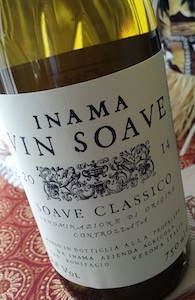 Third generation winemakers and growers, the Inama family believes in a minimalistic approach allowing wines to be made in the vineyards, which they farm organically, for their fragrant, crisp and vibrant Soave wines made from the Italians Garganega variety. Their Inama Soave Classico, $15 at Pogo's, is filled with white flowers, herbs and stone fruit. Clean, balanced and steely with great acidity.
Since my first visit to Napa Valley when I stopped for a tasting at Oakville's Miner Family Wines I was hooked. The welcoming atmosphere of their tasting room will make anyone feel right at home. Their stellar staff over the years has ensured this feeling remained. However, you can have a great tasting room without great wine. Happily, owner Dave Miner and his late wife, co-founder and partner, his beloved Emily, has always had their eye on that prize, working with winemaker Gary Brookman from the start. In 1997 the team began producing elegant, varietally spot-on wines from Napa and Sonoma vineyards, like their Bordeaux style Oracle and their Stagecoach Merlot that will turn any non-Merlot drinker into a convert. Sadly, in 2011 after a long battle with lung cancer, Emily passed away. In celebration of her life, and everything she loved about wine, Dave recently released their Miner Emily's ($50). A Napa Cabernet Sauvignon with a touch of Cabernet Franc, aged for 21 months in French oak. Rich and textured, with black fruit, mocha, cigar box and spice. Dave and Emily have two beautiful daughters that will hopefully follow in their footsteps in their future. The Emily's is available through the winery. Sigel's also carries Miner Wines locally.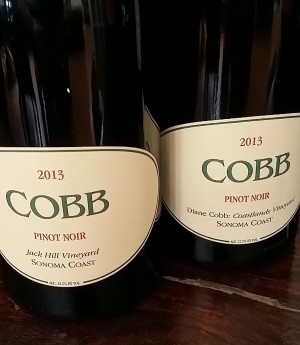 There is something truly special about a wine that allows you to truly taste the fruit and the land, without over the top alcohol and fruit. These are often lower alcohol wines, that are easier on the palate, easier to pair and overall easier to enjoy throughout an evening. Small production Cobb Wines are this, and so much more, showcasing cool coastal Sonoma Pinot Noir fruit. Their 2013 Diane Cobb: Coastlands Vineyard Pinot Noir ($85) is from their dry farmed, estate vineyard planted in the early 1990's, some of the oldest in the region. Aged 22 months in 1/3 new French oak the wine melds both softness and complexity, with wild berry, spice and woody herbs. Their Cobb Jack Hill Vineyard Pinot Noir ($75) is a bit more dense, earthy and robust, while maintaining subtlety from vineyards overlooking Freestone Valley. Both wines are under 13% alcohol as well. The wines are available via the website or locally at Veritas.
Greg La Follette has built his reputation on being both a great winemaker, and somewhat of an adventurous spirit, something vineyard owners look for when deciding who to sell their prized fruit to. When grapes are in La Follette's hands you know they will be treated with care and respect, producing stellar wines, and he'll also ensure they stand out in a crowd. La Follete Winery, created out of a partnership with La Follette and Pete and Terri Knight in Sonoma, is dedicated to producing quality Pinot Noir wines that clearly express a sense of place. La Follette Sangiacomo Vineyard, Sonoma Coast ($42) is filled with raspberry and cherry, toasted hazelnut and spice with balance, refinement and length. Wines are available locally at Pogo's and Spec's.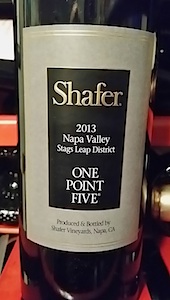 200 acres of sustainably farmed Stags Leap District vineyards create some of the finest wines from Napa Valley, managed today by father and son, John and Doug Shafer. Shafer Vineyards One Point Five Cabernet Sauvignon celebrates this father-son relationship, a "generation and a half" as they describe themselves and their partnership. Powerful and concentrated with blackberry and cherry fruit, dried savory herbs, with great structure. $90, available at Pogo's. If you are making your dad dinner for Father's Day, this is a perfect go-to wine.
Tom Gamble calls himself a farmer before a vintner or winemaker. His family has been farming in Napa for 100 years this year. His Gamble Family Vineyards acts as his legacy for his future generations, inspired by the past. His Bordeaux blend, Gamble Ranch Paramount Red, blends fruit from vineyards in Rutherford, Oakville and St. Helena to create a harmonious and luscious wine with structure and beautiful balance. Available via their website, through allocation.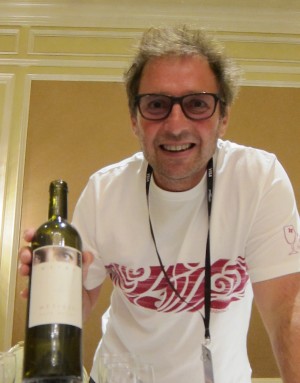 Philippe Melka makes a lot of award winning wine for a lot of impressive people. The acclaimed winemaker has consulted for some of the finest wineries in Napa Valley and beyond, including working with Vineyard 29, Lail Family Vineyards, Dana, Brand and a dozen more, but his personal prize is Melka Wines crafted with his beautiful, driven and very talented wife Cherie. The duo, as this truly is a team project, make their small production wines from vineyards in Napa, Sonoma and beyond that truly tell the story of the soils. Their Melka single-vineyard Métisse Jumping Goat Cabernet Sauvignon showcases the best of Napa from their vineyard on the eastern side of Saint Helena, at the base of the Mayacamas Mountains. Tiny production (370 cases) their vibrant and juicy 2013 vintage is filled with layers of blackberry, plum, dark chocolate and wild flower, $165 available via their website. 2016 marks the 20th anniversary of Melka Wines. Congratulations to Cherie and Philippe!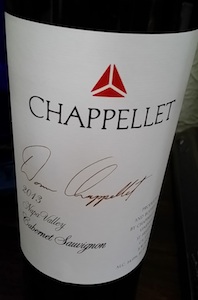 The Chapellet family has operated their Prichard Hill winery for almost 50 years. With a focus on celebrating the beauty of fruit grown on hillside slopes with cool evenings to ensure acidity remains bright and intact, even when warm days produce juicy, ripe layers of fruit, and proving that mountain fruit rivals the quality of even the best of that grown on the valley floor. Showcasing the balance between bold, powerful fruit and refined elegance, the family winery is able to display the premium quality of well made Cabernet Sauvignon from Napa Valley. $65, available at Pogo's.
St. Helena is home to the 18 acres of organically grown, estate fruit owned by Young Inglewood Vineyards. Family owned, led by mother and son winemaking team, Jacky Young and her son Scott, with the family living and working on the estate. With a non-interventionist style, the winery produces approachable, graceful wines with texture, highlighting the structure that well managed St. Helena soils give to wine. Their small production Young Inglewood Estate Cabernet Sauvignon is available at Pogo's for $90.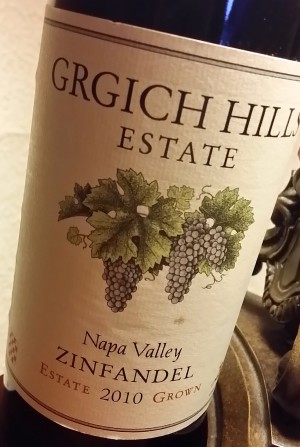 Winemaking with a minimal approach has always been the style of famed Napa Valley Winemaker, Mike Grgich and Grgich Hills Winery, and the 2012 Cabernet Sauvignon ($70) is no exception for the Vintner Hall of Fame inductee and winemaker, celebrating his 93rd birthday this year. From organic, estate grown Yountville, Calistoga and Rutherford fruit, the balanced wine is fresh, textured and delicious. Their estate grown Napa Valley Zinfandel ($38) delivers the same finesse in the bottle, producing a wine with the juicy ripe fruit notes you expect from Zin, without being over the top. A great wine for barbecue or pizza pairings. Both are available at select Spec's locations.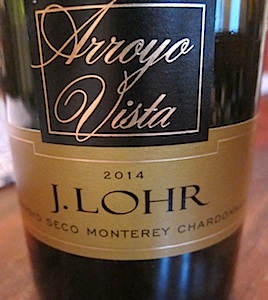 A few weeks ago I had a chance to visit with J Lohr Director of Winery Education, Lawrence Lohr, son of Jerry Lohr of J Lohr Winery, as a guest at a "Monterey Moments" dinner with Dallas Chef Kent Rathbun and Chef John Cox of Sierra Mar at Post Ranch Inn to help Dallasites get to know the Monterey, California region, food and wine a bit more. Over a gorgeous meal prepared by the chefs, including fresh abalone brought in from the Central California region, I got to learn a bit more about the winery.
In the mid-1960's Jerry Lohr arrived in California from his South Dakota ranching roots and began buying land to establish vineyards, knowing the climates, soils and location was an ideal wine growing region, purchasing land in Arroyo Seco and later Paso Robles. Today the family owns over 2,600 acres of land in Monterey, Paso Robles and Napa Valley, producing everything from cool climate Pinot Noir and Chardonnay, to robust Cabernet Sauvignon and Syrah.
With a focus on the environment, J. Lohr Vineyards & Wines is dedicated to producing quality wines that represent their diverse, expansive terroirs. Their limited production vineyard series wines showcase their sustainably grown wines. Though both their Arroyo Vista and October Nights Chardonnay are from Arroyo Seco, Monterey, they exhibit very different profiles with the Arroyo Vista showing more orchard fruit, citrus and toasted hazelnut with creamy richness, and the October Sky highlighting tropical fruit, citrus and honey notes. Both wines are $25, available at select Total Wine stores or via their website.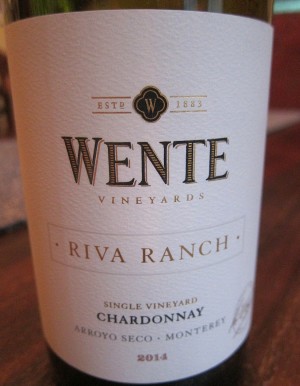 Dating back to 1883 the Wente Family has been growing grapes in Livermore Valley, California for 5 generations. Though they make great Cabernet, the story here truly is their Chardonnay, so much so one of the main clones of Chardonnay used throughout California is the Wente Clone which celebrated its 100th anniversary in 2012. Their Riva Ranch Vineyard Chardonnay from Arroyo Seco, Monterey is rich, creamy and textured. 90% of the fruit goes through barrel fermentation with just 10% fermented in stainless steel, creating a wine filled with toasted hazelnut, cream and baked apple notes with just the right balance of minerality thanks to the rocky soils of the vineyard. $22, available at Total Wine & More.
Get the SideDish Newsletter
Dallas' hottest dining news, recipes, and reviews served up fresh to your inbox each week.