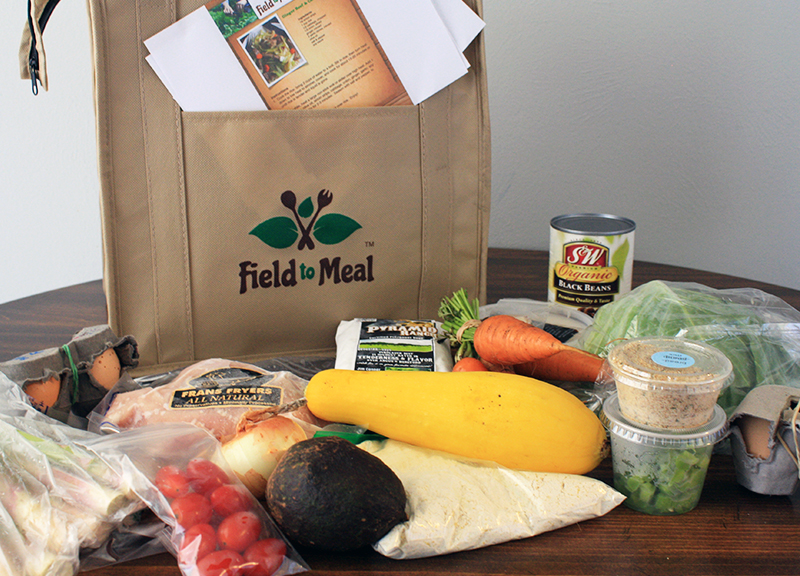 The Localist: Field to Meal Bags
Locally sourced meal plans for the entire family.
Field to Meal Meal Bags is by far one of my favorite additions to the local food scene in Dallas. The company similar to the nationwide meal ingredient delivery systems you have heard of like Blue Apron, Plated or Hello Fresh, except it is all local ingredients. Again, this is one of my favorite things right now. You can enjoy the convenience of a home delivery system with easy to follow meal recipes made from fresh, local ingredients.
Field to Meal offers several different types of meal plans ranging from a "3 Dinner Meal Bag" that serves three to four people per meal or a "Singles 2 Meal Bag" that serves one to two people per meal. They also offer "Fresh Start Meal Bags" that contain lean protein, gluten-free items and non-processed foods. The Fresh Start Bags are perfect for programs like BE Healthy, Camp Gladiator and 30-Day Cleanse.
Field to Meal plans their meals based around what is in season and growing locally. The business sources only natural and organic ingredients. Handmade sauces, salad dressings and whole wheat tortillas are included in many of the bags. The meals are divided into the perfect portion size, packaged specifically to each meal, and delivered to your doorstep with recipe cards attached. This takes the stress out of deciding what is for dinner and having to shop for it.
To read more about Field to Meal pricing, farms they work with, and package details visit their website.